Have a nice day! Today I will show my new picture, although I did not really like it. There's still a lot I can't do. It will be interesting to know your opinion, perhaps I am wrong and very strictly judge my work :-)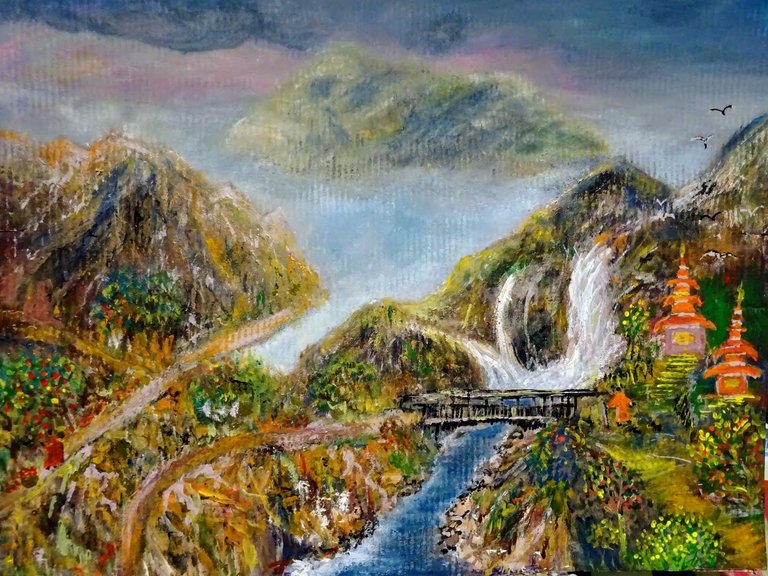 I called this drawing "Mountain Pass". And it all started simply. The truth of the mountain I was constantly changing. So to speak they metamorphosed :-) This is how one of my mountain peaks looked at first.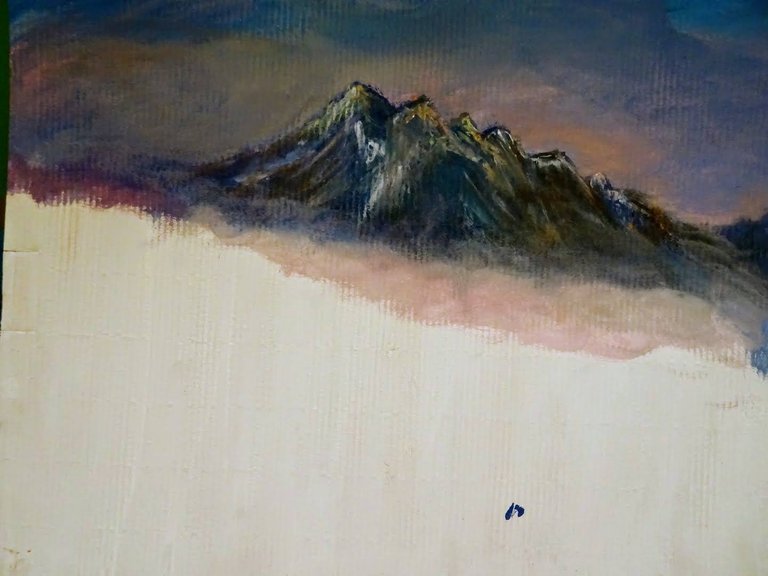 I should have left it alone, but I wanted to draw a mountain in the mist, a beautiful, gentle haze.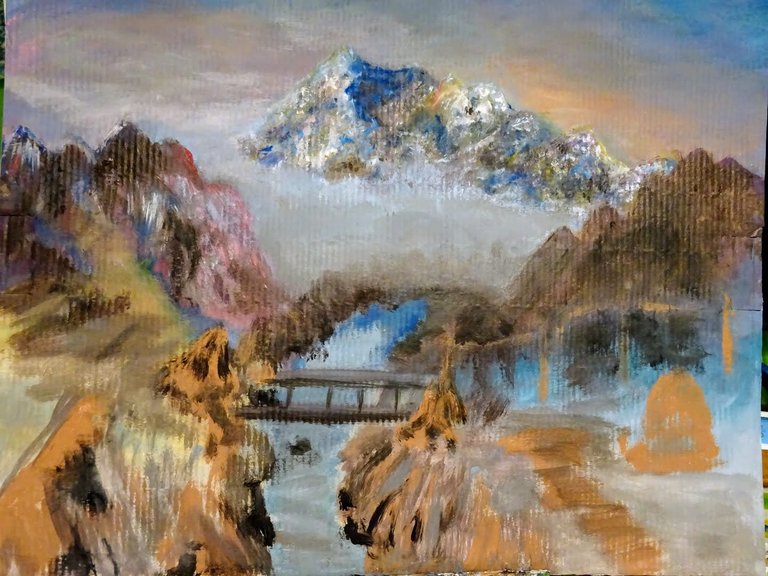 Then I decided that there would be a mountain river with a bridge over the gorge. And I like it so far. It also seems to me that it should have been left in this form. But then the fun began :-)
What is called "the artist" suffered ... I changed the position of the mountains and the river, and it turned out a completely different picture.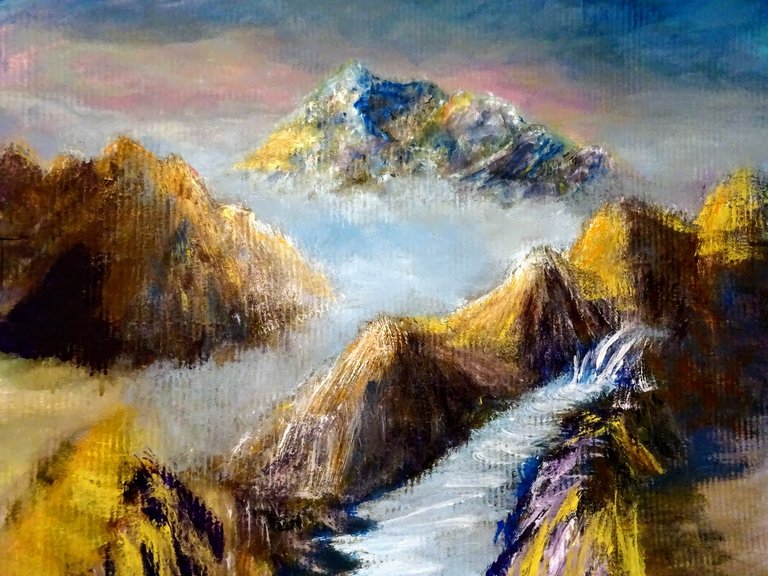 But even that didn't seem enough.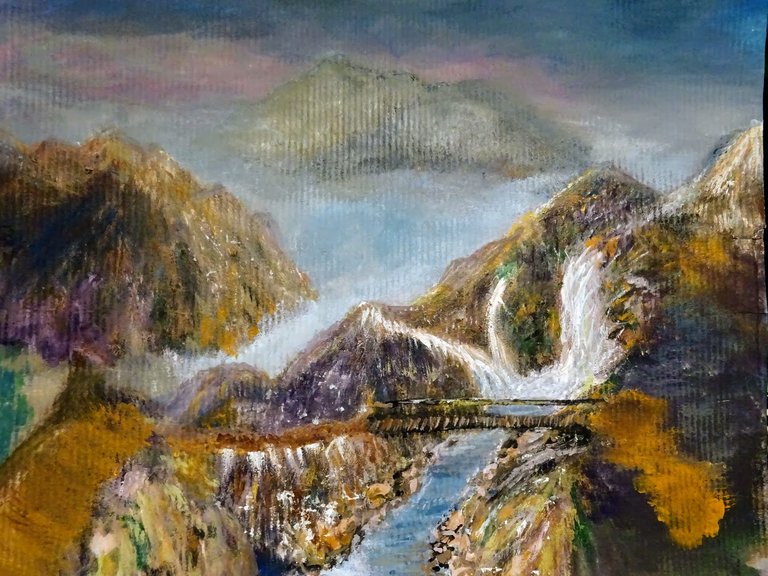 I also made waterfalls there. And I decided to draw steep slopes. As it turned out, this was not worth doing later.
But even after a minor processing of my photos, I got this :-)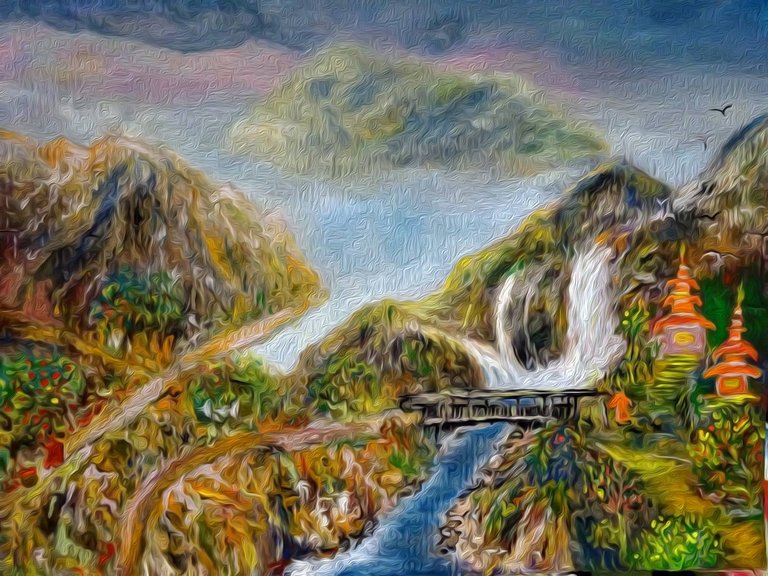 ---
Thank you for Your attention and visit.
I appreciate Your feedback and comments.
I wish you luck and have a nice day!
Best wishes!