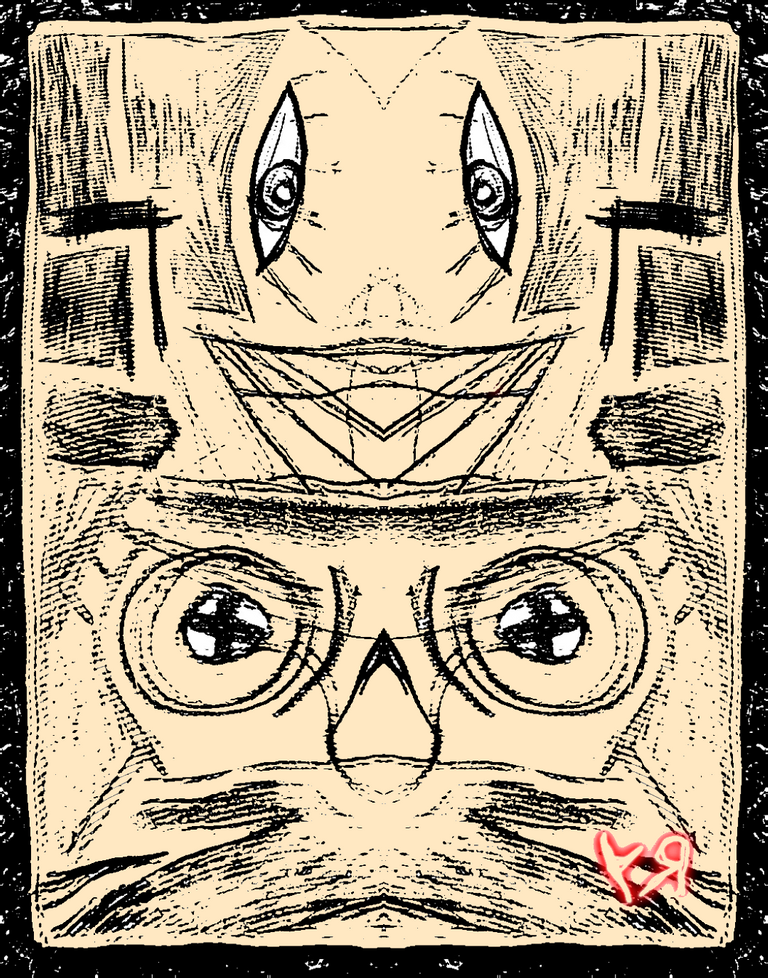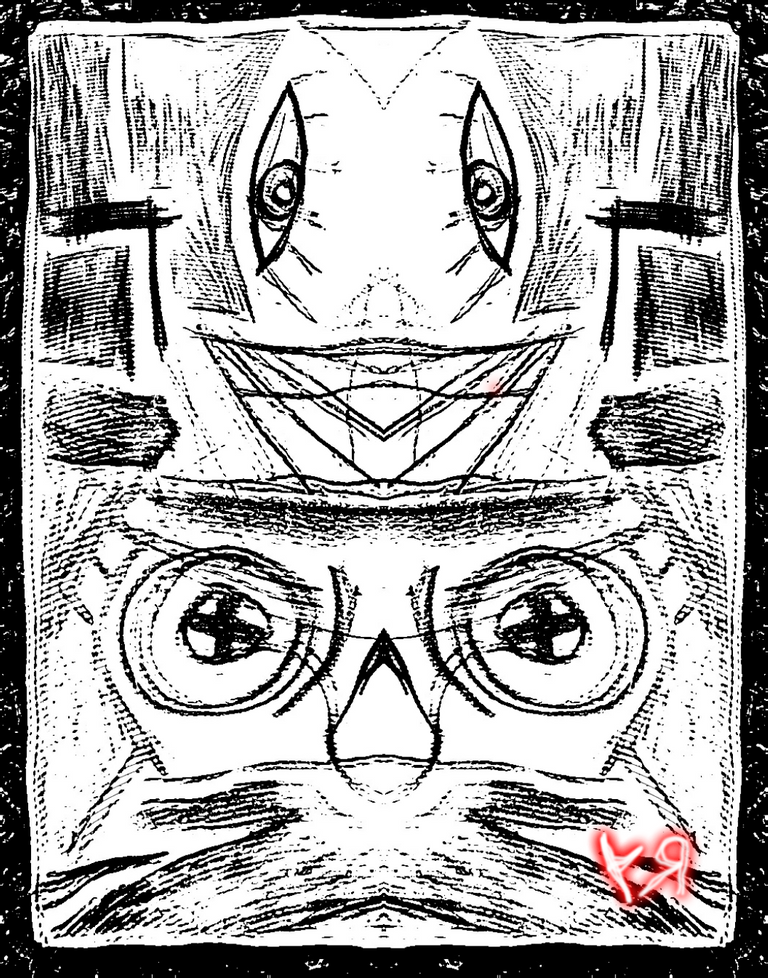 [Crayon, felt pen, and colored pencil on reclaimed cardboard with digital embellishments and manipulation.]
My wife prefers the orange tinted version... I'm not sure which one I prefer, so I included both! (Cheating is fun!) Anyway......
Hey Folks! Been another day. Still limping along. Had to drive my younger daughter to an orthodontist appointment this morning in Vancouver, Washington (rushed to gulp down my coffee before she got here), survived the freeway travel, got her braces adjusted, and drove home. Had an hour or two before work, so I ate lunch with my lovely and talented wife (who turns 29 again tomorrow!), and I FINALLY finished my most recent update for The Everlasting and Ever Expanding MUSEUM OF POSTCARD ART!!! (I should put a link to it HERE, but I'm posting with my phone, which is complicated [for me], so I'll wait and try to remember to do it tomorrow!) Sounds like a cue for a song!
Wall of Voodoo - "Tomorrow (Live)"

(Wall of Voodoo were brilliant. Too bad most people only ever heard "Mexican Radio," which is good, but not there ONLY good song!)
Then I had to work...on the computer...from home---because that's a thing now. When I wasn't helping students write papers, I managed to tokenize a new drawing @nftshowroom ! It's a 1 of 1, unique work, which anyone with 41 swap.hive can have and own and collect (like a BOSS) with just a couple of button clicks, starting with this link:
https://nftshowroom.com/gallery/richardfyates_trash-for-life-in-the-haunted-honeycomb_the-witness-by-richard-f-yates-hf
Here's what the artwork looks like: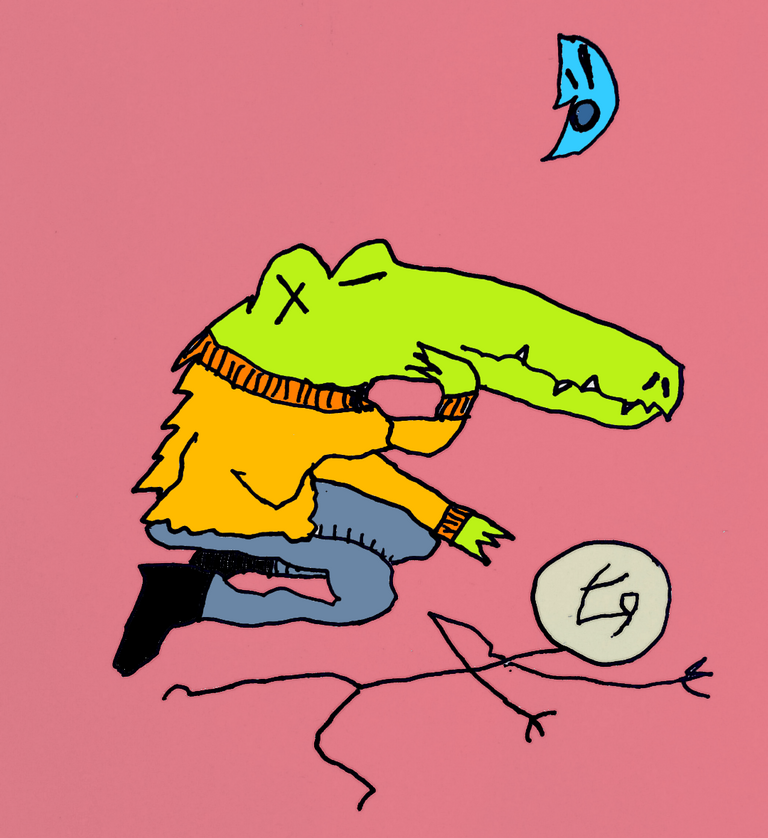 [Ink on notebook page with digital embellishments and color.]
For those into creative processes, here's what it looked like BEFORE coloring: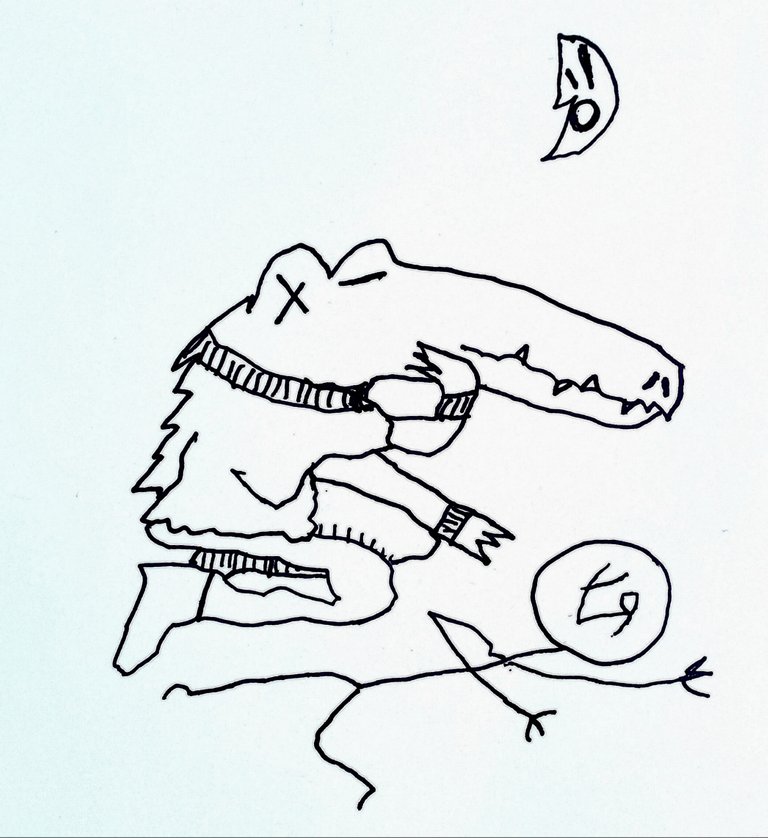 Tomorrow, we are celebrating Mariah's birthday (with both of our daughters coming over for dinner---no giant party, sadly), so there's a chance that I might not have the energy to write a post tomorrow night. (Not a THREAT. Just a heads up!!!)
Last thing for tonight, you might have heard that Eddie Van Halen died today (as did Johnny Nash, who recorded a lovely version of "I Can See Clearly Now.") The first few Van Halen albums were a BIG part of my childhood. Playing "Jump" at a junior high party I had at my house in 7th grade was the highlight of the night! It's just energetic, fun, clever music!
So, as tribute to the lost guitar god, I thought I'd point folks towards a lesser known but still brilliant track (from the self titled first LP.) Here's "Atomic Punk!"

Okay. Bedtime. I work in the A.M.!!!
---Richard F. Yates (Holy Fool)