I can't stay away from paper! Nope, I did not finish the digital drawing. I am still dotting away on it! I might have taken on a project that will take me months to finish but that is okay! You all took a few guesses what I was making but none had it right! It will be a sunset drawing!
Anywho, I am here today, to show you a drawing I made last night and finished just a few minutes ago. It's something simple and easy to create!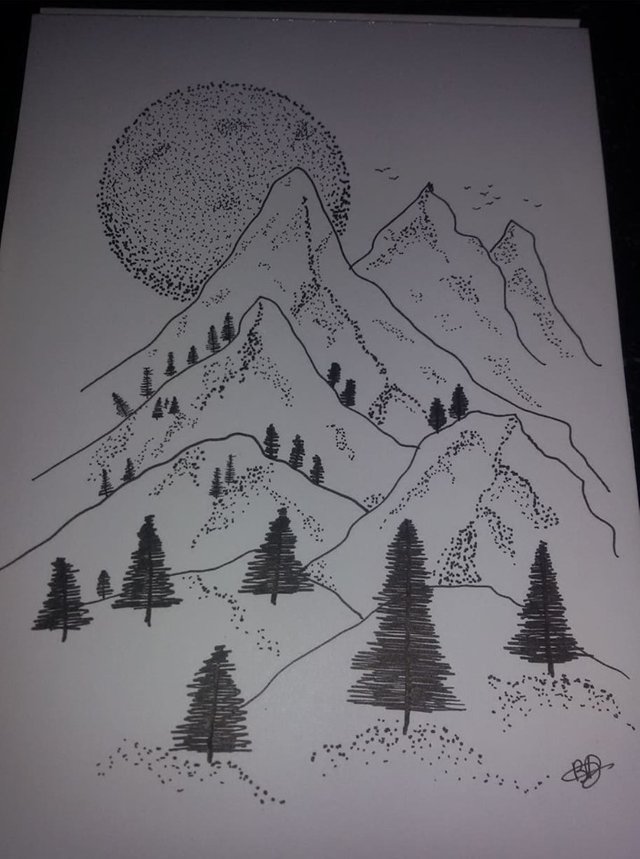 This drawing is made with Staedtler pigment liners numbers 0.8 / 0.5 / 0.3 / 0.1.
The paper is just a simple a5 sheet, so the drawing is not that big. It will fit in a normal picture frame.
I like creating these small drawings with only a few stripes and dots. They calm my soul and I can do them all day. Sadly, I also have other things to do but if I could live from them, I sure would! :D


Gosh, I must say that I really love the Staedtler pens. I have been using them for a few years now and I am still impressed. I have read so many bad things about them but none of the things came true for me. Perhaps the reviews I read were fake, who knows. These pens are not that expensive but not to cheap either. I pay 10 euro for a set of 6. And I must say, they go a long time unless you let them dry out! That has happened to me a few times to be honest! For some reason I keep forgetting to put them back where they belong. Oh well. I also bought a set of Edding gel roller markers in gold, silver and bronse. I am going to try them out really soon!


Progress pictures.
I took a few progress pictures but because it was in the middle of the night they are not super sharp.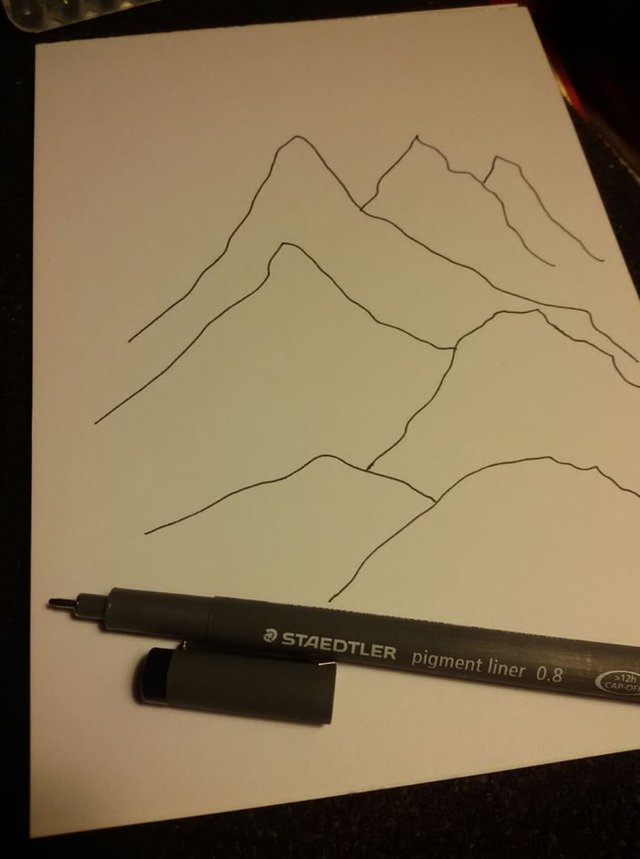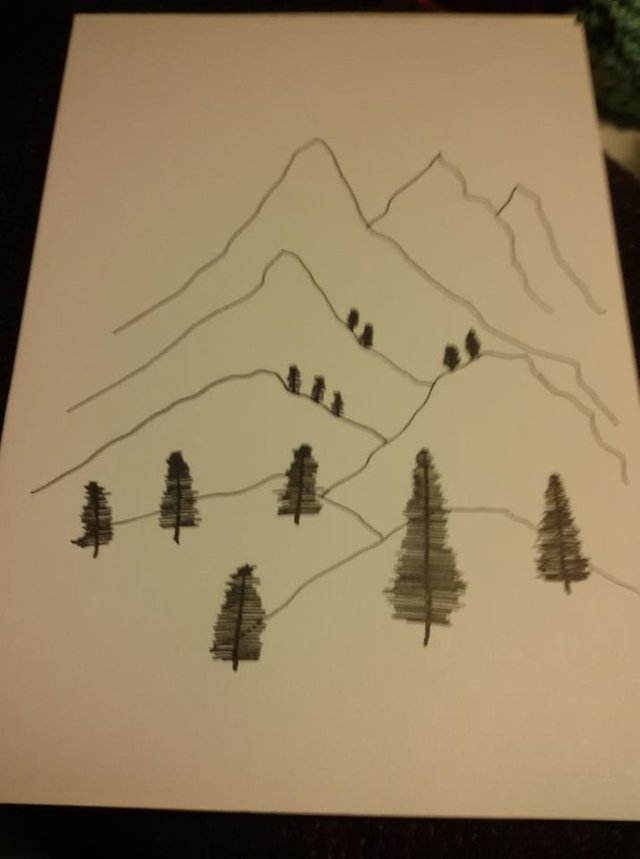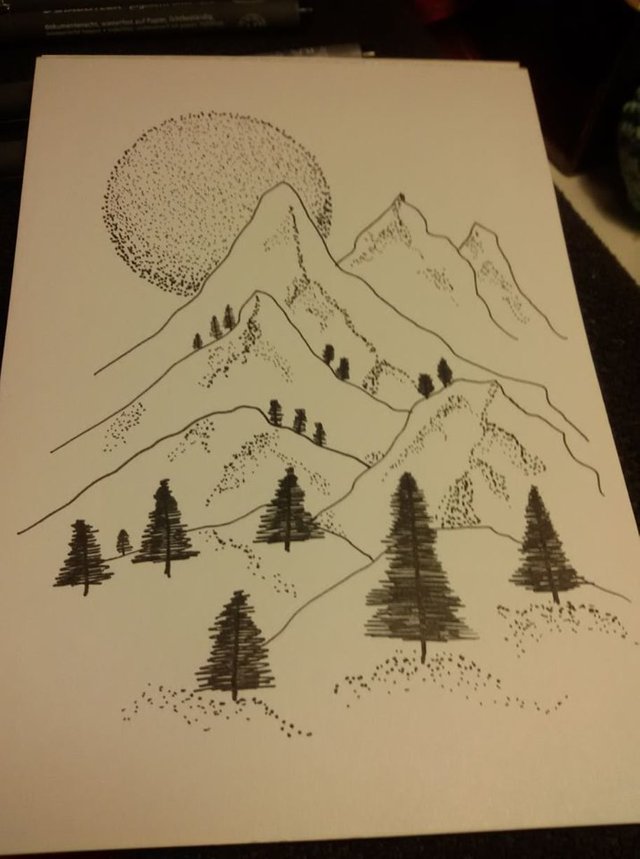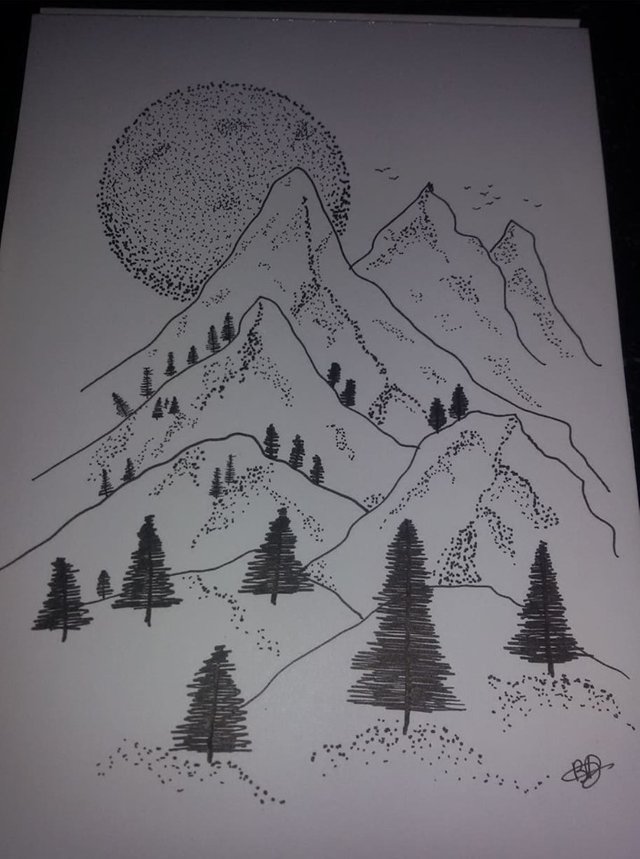 I have stopped signing my drawing with my screen-name. As you can see, I now sign them again with my own letters! BR! yaaaaaaaaaaaay.
Must sound like I am always cold... Brrrrr Brrrr heheheh anywho, that's it for today folks.
Do you love mountains?
What would you love to see me draw next? Give me a nice idea and I might try my hands on it!
You can reply in the comment section!


Much love,
Snekkers.