Painting in a for me new style!
Sometimes you are bored as F**k and you start to watch Youtube videos all day long! Uhu, and just when you think, I am now also bored with videos, you come across a marvelous idea! Painting and using your glue gun!



Specs:
I used a canvas a4 size, my marvelous HOT glue gun, and acrylic paint in the colors Gold, Black, Green and white. A pencil with a weird tip! (Yeah no clue) I also used a HUGE flat brush size: HUGE! LOL and paper towels. Oh and some water to mix the paint! And a hair dryer if you have no patience to wait, just like me!


I made a rough sketch of the tree trunks with a pencil but in all honesty, I think I did not need it! I heated up the gun and started to aply the glue in tree and snow shapes. I waited a few minutes to let the glue dry! The first layer in the trees and snow is done with Gesso, white. I had to wait again... So, I started to hunt down my hair dryer! The second layer is done with Gold! Gosh, I love Gold! Dryer again.. hehe.. Yeah, I know!


Then, I started to mix the acrylic paint with water in cups. You add 2 times as much water as paint! This makes the paint super thin! I first did some black all over the painting and used the paper towel to dep it dry. That way you make your painting look old. Did the same with the green but only on the trees and the white for the snow and some on the trees. In between colors I used the hair dryer a whole lot! I just can't wait an hour!


Progress pictures!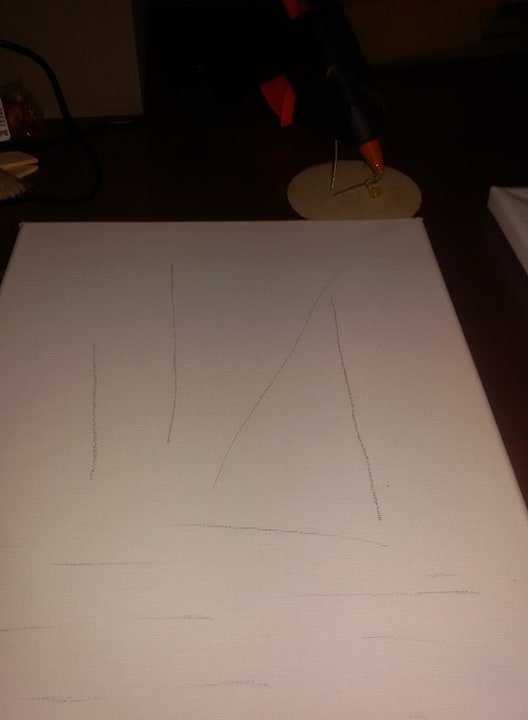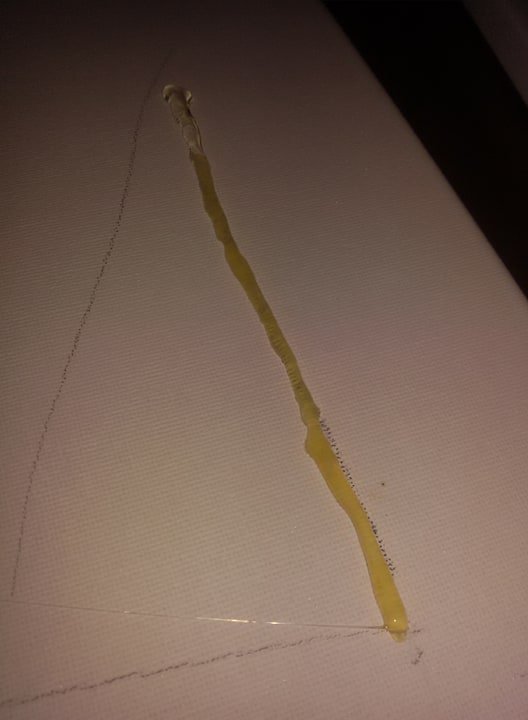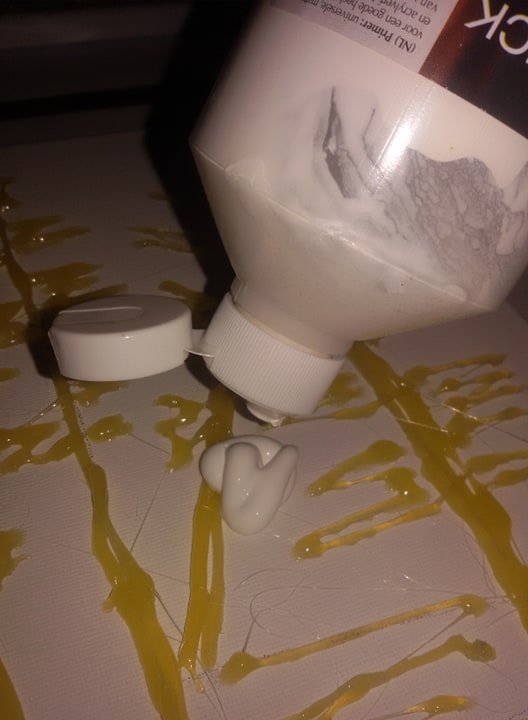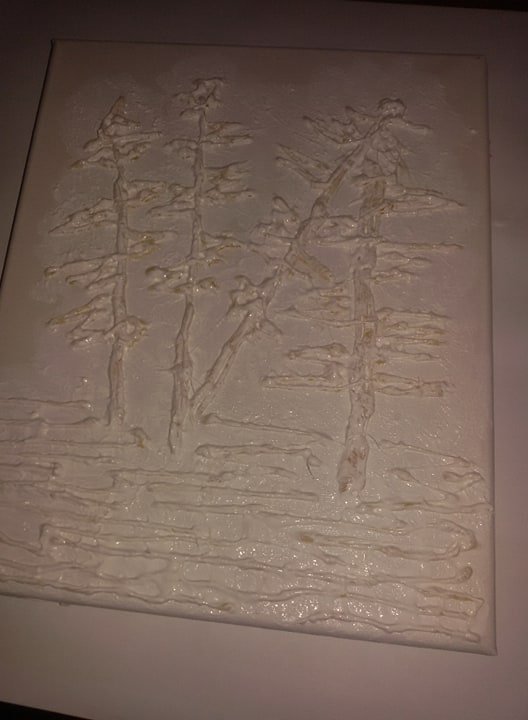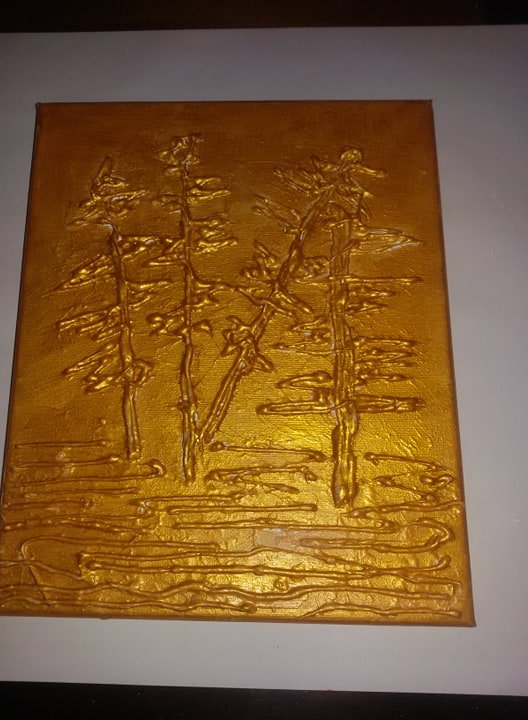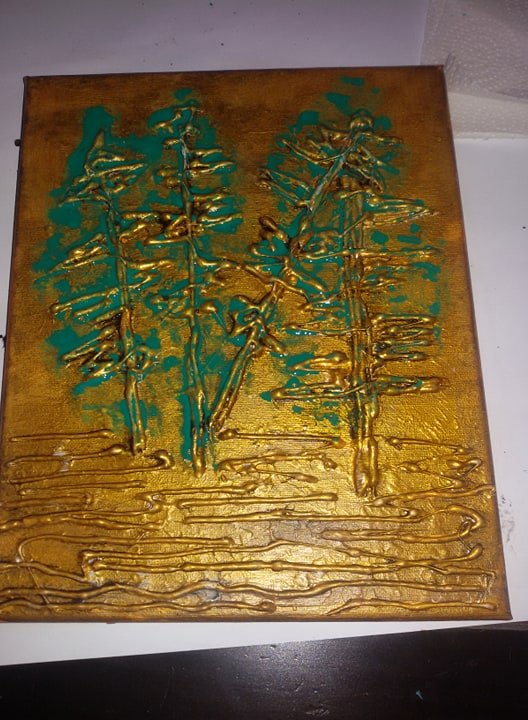 Will I do this again?
Hell yes! I seriously enjoyed doing this! It's simple and fun! I am going to do my next one, hopefully on a bigger size canvas. I will do a doodle! Yupp, I am going to doodle with my glue gun and see how that turns out! Of course the shapes will have to be bigger than when I use a pen but I think it might turn out really cool!


Do you have a glue gun?
Do you use it often? Have you ever done a painting this way? Or are you willing to give it a try?
I would love to hear all about it in the replies!
If you have any questions, feel free to ask down below as well!


Thank you for reading my post!
Best wishes,
@poeticsnake.