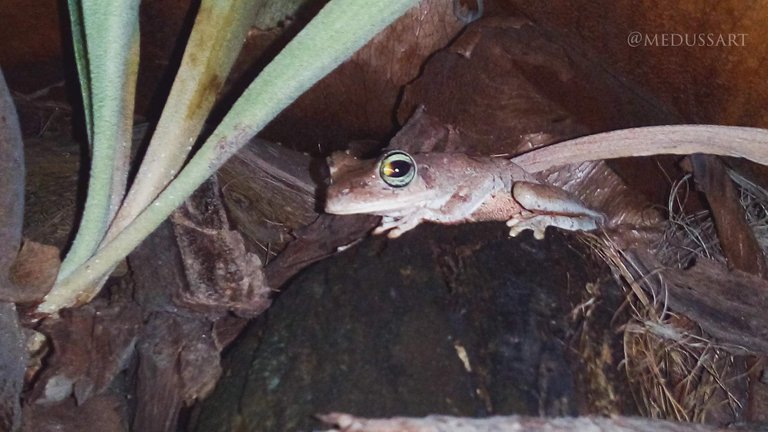 [En/Esp]
A funny little frog
I'm always feel excited when I'm surrounded by nature. She is pure magic; this time i got surprised by a tiny, sweet and funny frog. I felt in love with her big and shiny eyes, it's so adorable!
A friend of mine showed me an interesting info about this particular creature as totem animal:
In many cultures the frog is a symbol of good luck.
Fertility
Good vibes, positive energy
Creativity
Inspiration
Socialize
Be able to share and give our best.
Prince charming lol
Maybe that's why I'm feeling I want to sketch a little frog as my new member of Spiritual animal's club. Will see!
---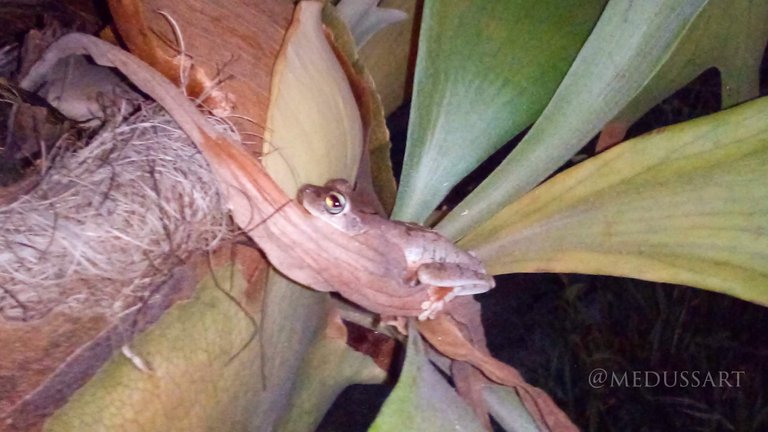 [Esp]
Una Graciosa Ranita
Siempre me siento emocionada cuando estoy rodeada de naturaleza. Ella es magia pura; ésta vez me sorprendió una diminuta, dulce y graciosa ranita. Me enamoré de sus ojos grandes y brillantes, es adorable!
Una amiga mía me mostró una información interesante de esta criatura tan particular como tótem animal:
En muchas culturas, la rana es un símbolo de buena suerte.
Fertilidad
Buenas vibras, energía positiva
Creatividad
Inspiración
Socializar
Nuestra capacidad de compartir y dar lo mejor de nosotros.
Príncipe encantado jajaja
Tal vez por eso quiero dibujar una pequeña ranita como mi nuevo miembro del club de animales espirituales. Ya veremos!
---
Thank you for visiting my little planet!
Gracias por visitar mi pequeño planeta!
---
Social media:
https://www.instagram.com/medussart
https://www.facebook.com/medussart
Medussart ©
Posted using Partiko Android