Hello everyone! Greetings to you all.
Today, I present to you my new artwork for the daily drawing challenge day 15 of September with the theme "Snake."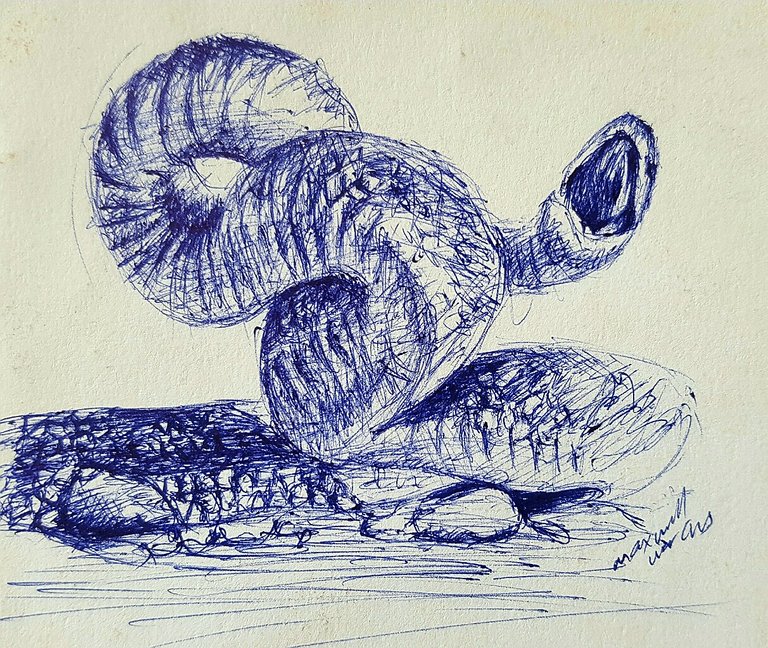 Snakes are legless creatures and reptiles of the suborder Serpentes. These elongated creatures are covered with overlapping scales.
I drew a rat snake, coiled up in a defensive posture - waiting for the right moment to strike. Snakes are literally speed demons when they tend to strike. This type of snake feeds primarily on rodents.
The work was done with a blue ballpoint pen on a cardboard paper.
Here are my steps: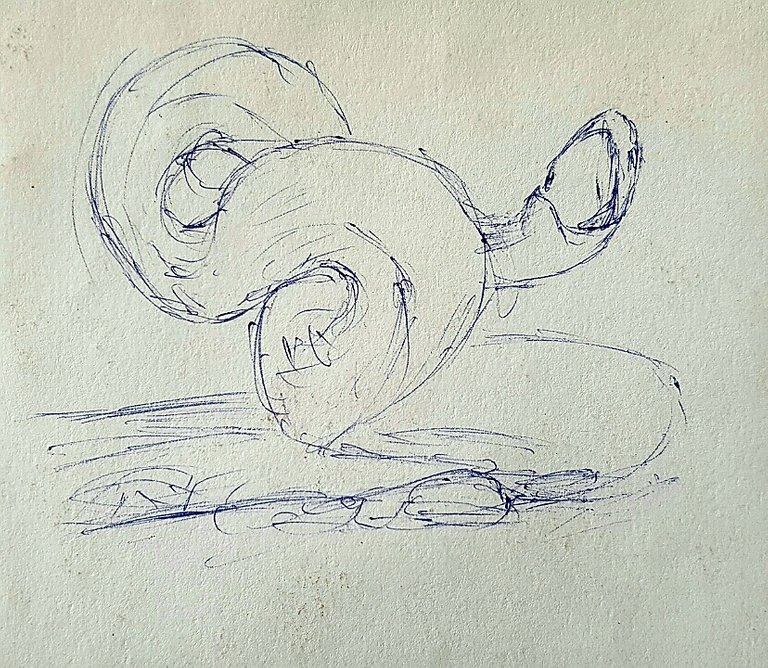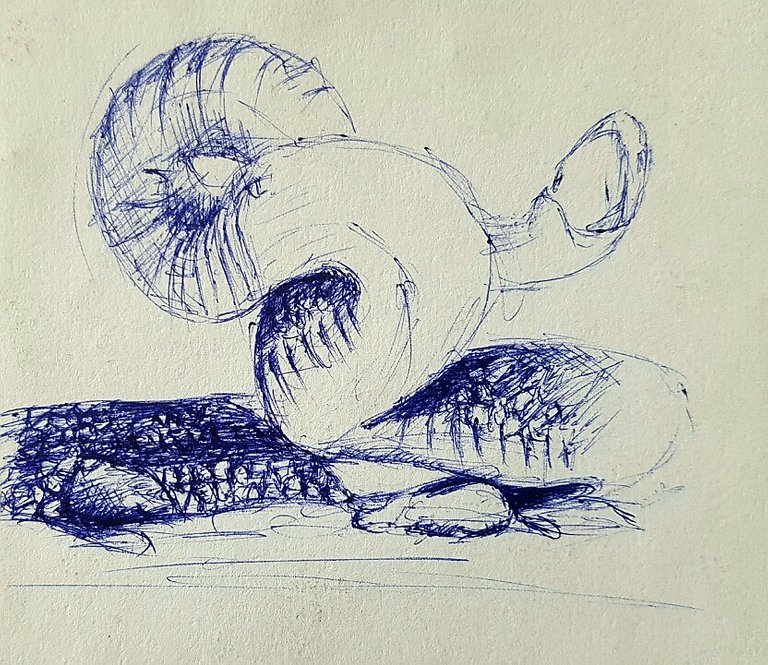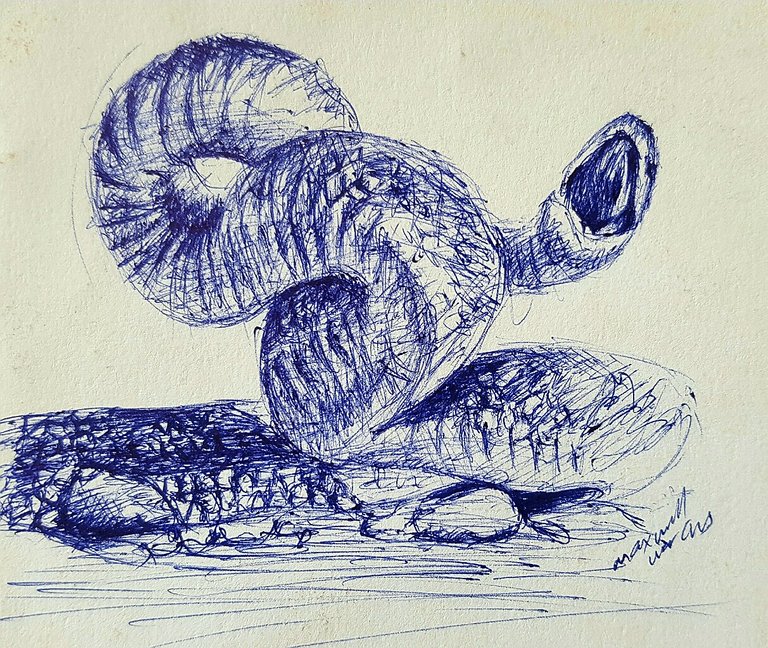 #DDC is a 30-day drawing challenge that was brought up to enable us enhance our creativity, have daily goals, improve our engagement and get to link up with our fellow artist.
If you are an artist and you want to strengthen your skills, do well to join our dailydrawingchallenge challenge. The prompt has been made so that one wouldn't find it difficult to think of what to draw. You can join us any day that suits you.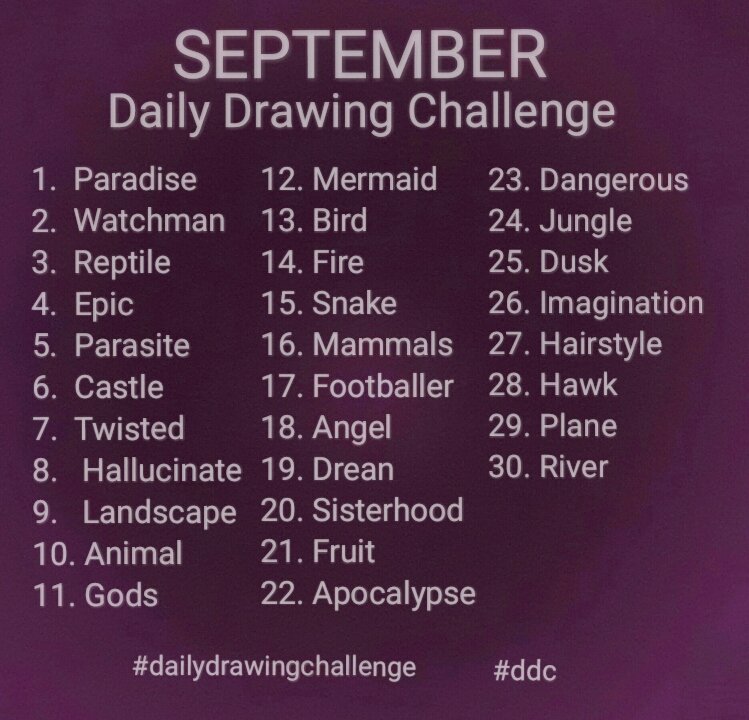 prompt for the challenge
The Simple Rules
Use the tag #dailydrawingchallenge.
Post on any community of your choice.
You could follow the prompt or sketch your heart out daily.
Use any medium of your choice.
Take time & ejoy your drawing; don't rush it.
Thank you.