Yet another art piece of the Less is More exhibition at Museum Voorlinden. By just looking at it I couldn't quite tell what it was made out of when I first came accross it. I first thought it was made out of wood or sandstone.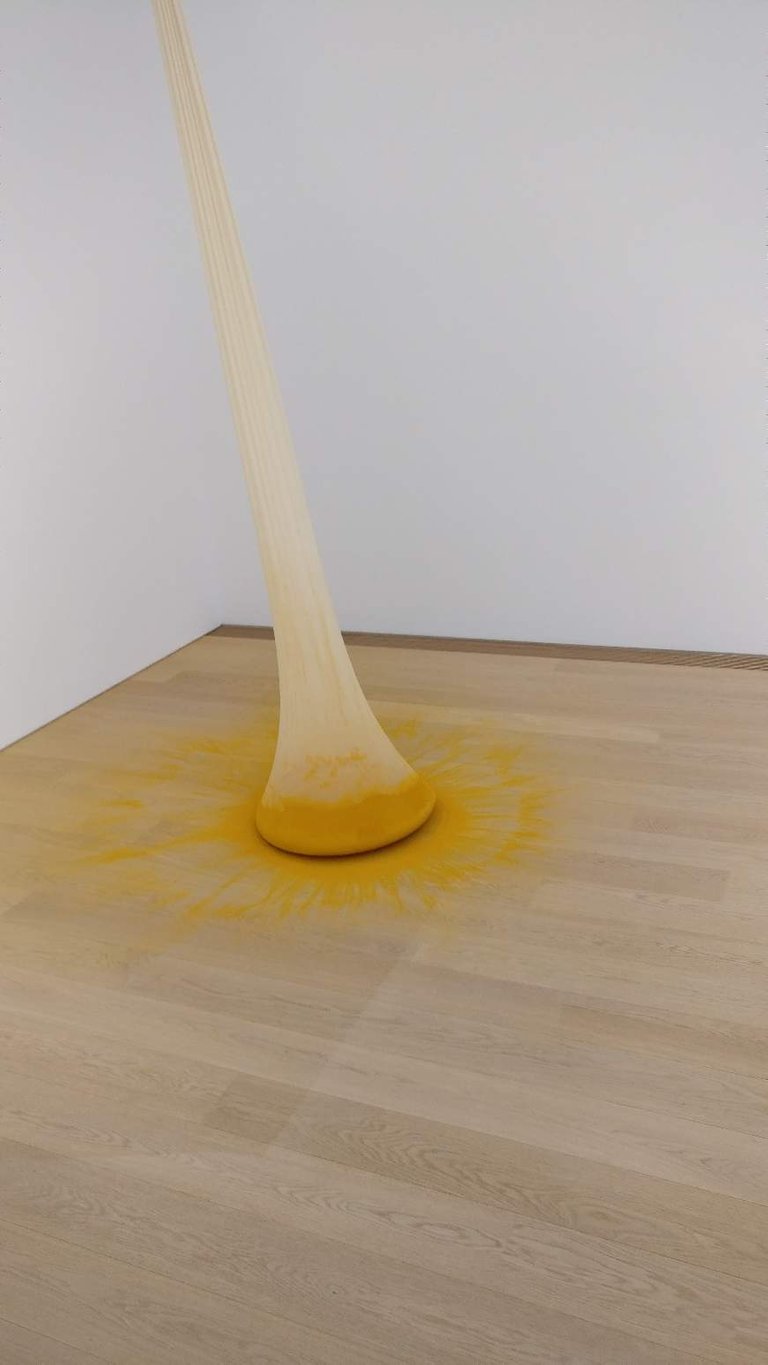 But apparently the outside thing is made of a panty type material. The yellow stuff inside, as the title of this post suggests, is a spice, turmeric. This Neat-o work is by the Brazilian artist Neto :D. The turmeric panty was dropped from a couple of meters to create the pattern on the floor. In doing so he gives a physical form to something that is exclusively meant for the taste buds.
I think the story behind this art is pretty meh. But it looks pretty cool.
Posted using Partiko Android