This was another successful portrait study. I wouldn't say it looks the best but it certainly is an improvement of my skills.
I was worried wheather i would be able to get the colors right. There are like so many things to consider in this face. the lighting the structure of the face, the warmth of the light and how the opposite side reflect cold light etc etc.
But at the end i was really happy with it. I mean may be i should have done something differently with the eyes.
But i didn't see what wrong thign i did untill i saved the entire thing and looked at. But i would still say its a successful attempt because overall, it looks really good(to me, at least).
Used Reference image for structure and style.
I recorded almost the entire process of this painting and will be uploading them to 3speak as soon as done editing. Stay tuned to see the video process.
For now see some still shots.
Here are some process shots: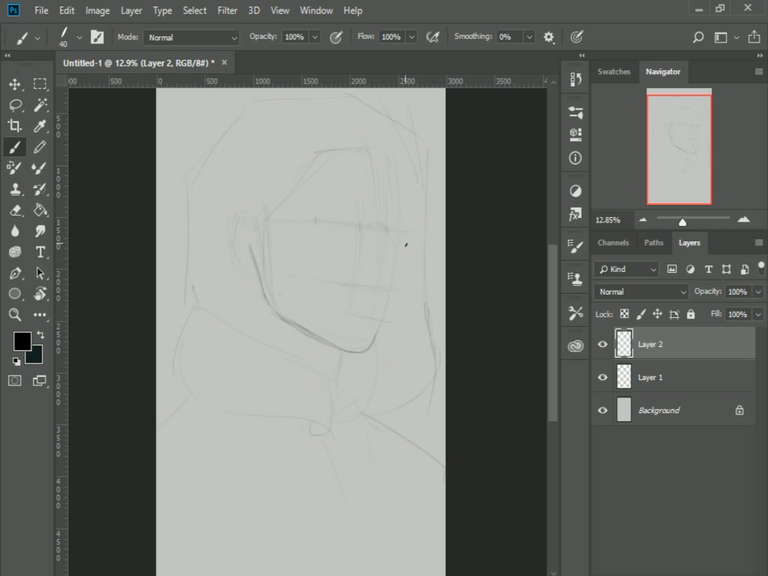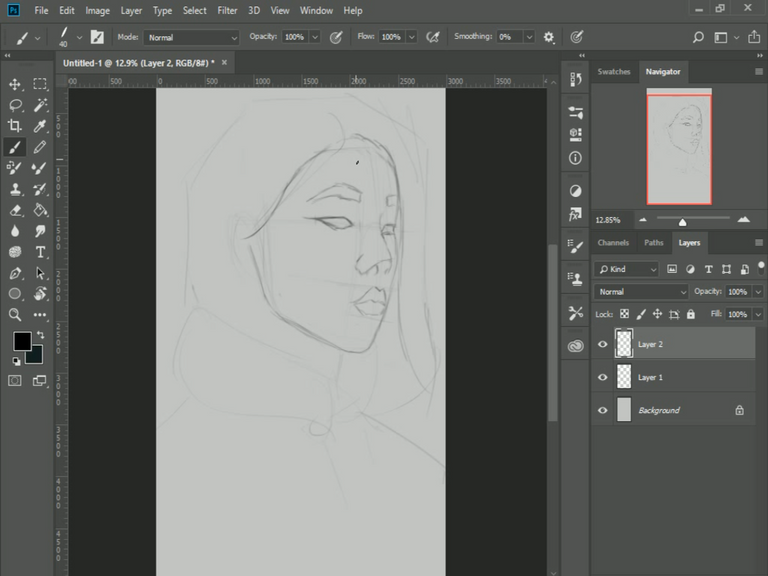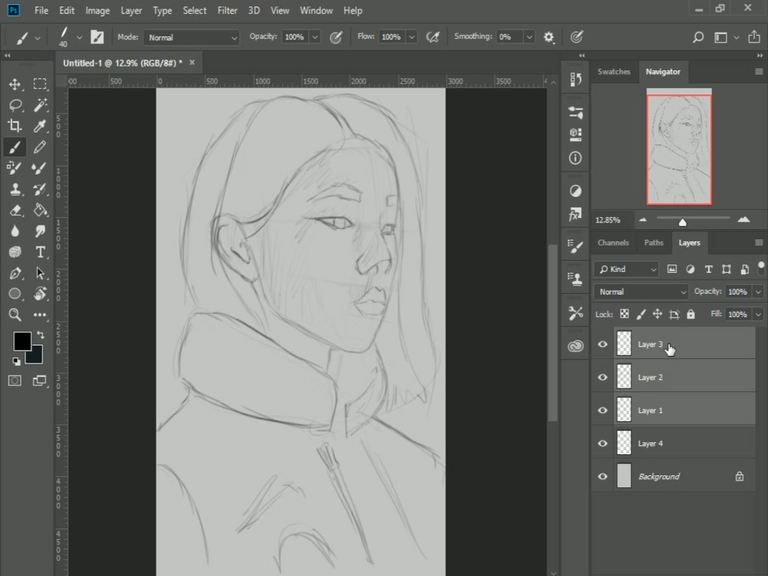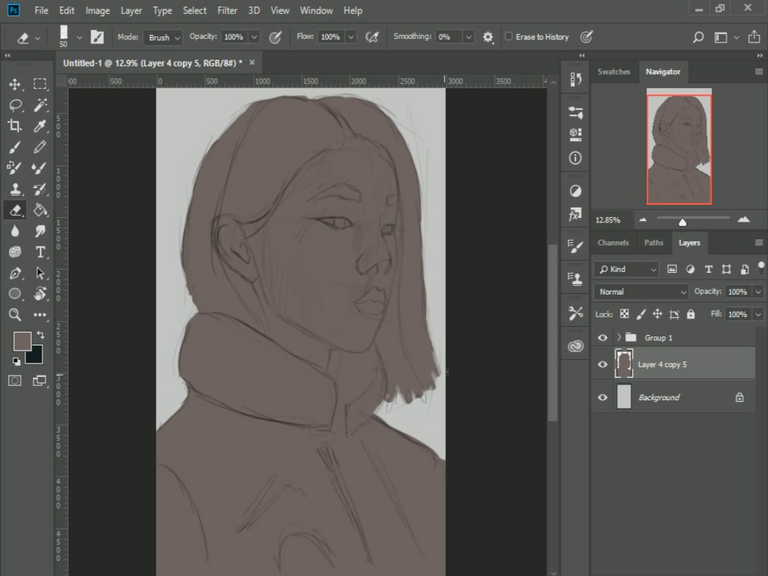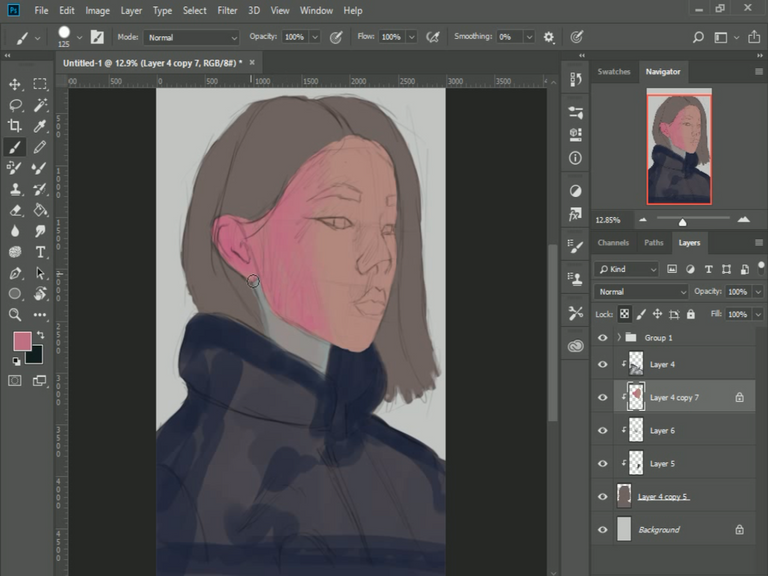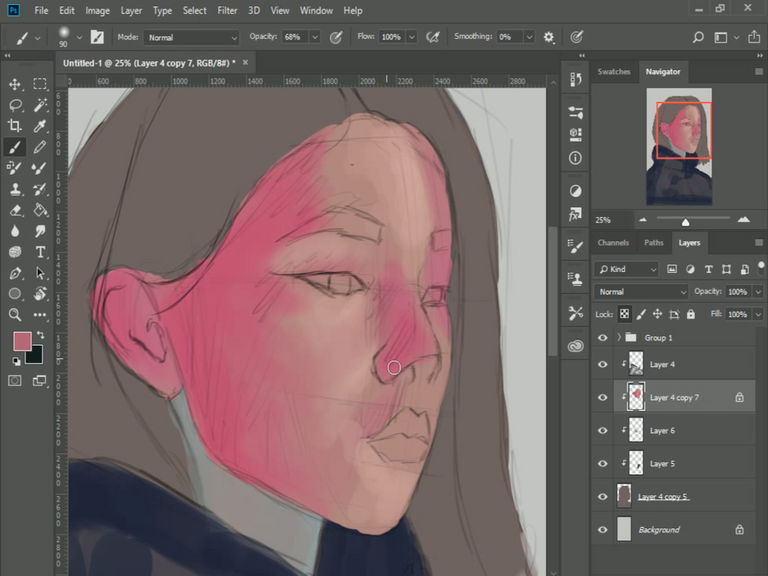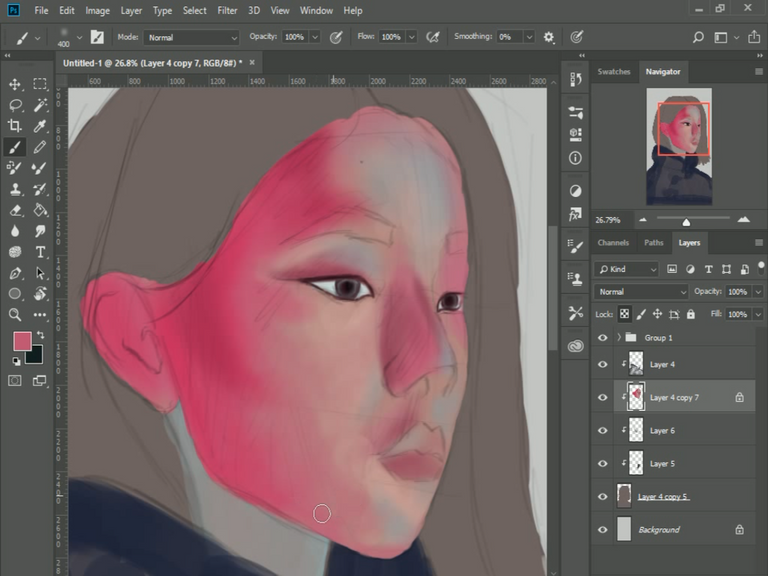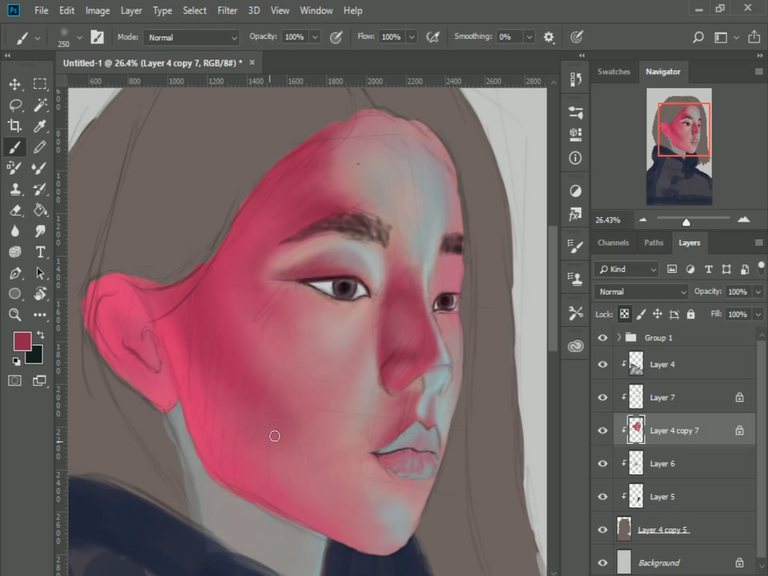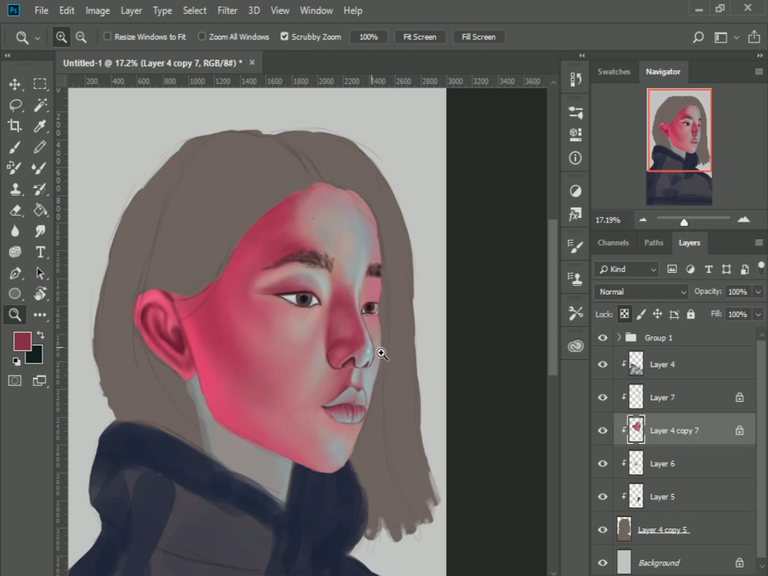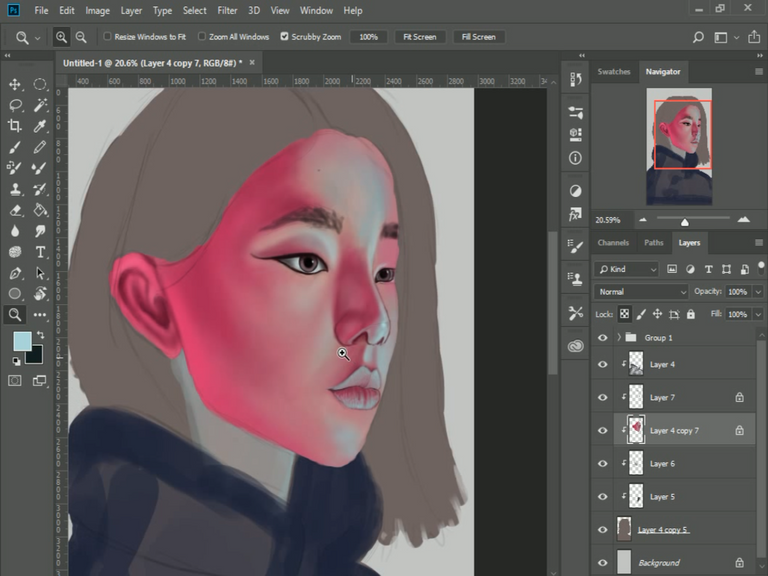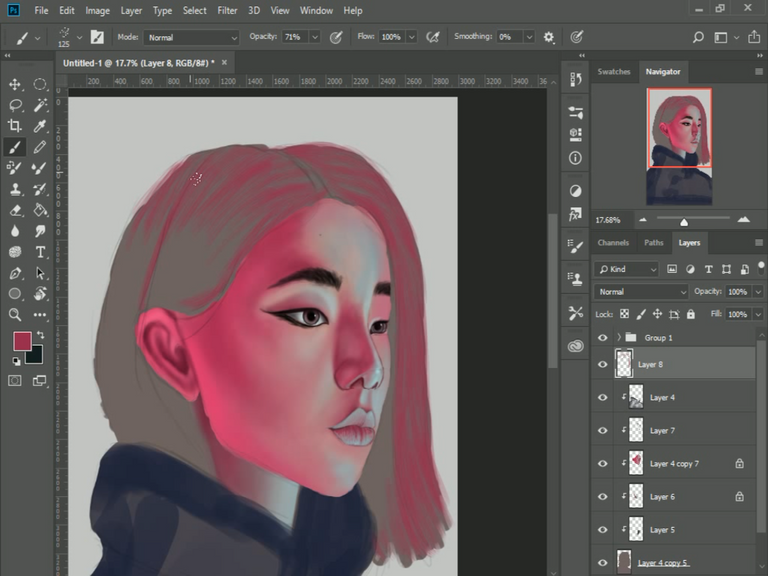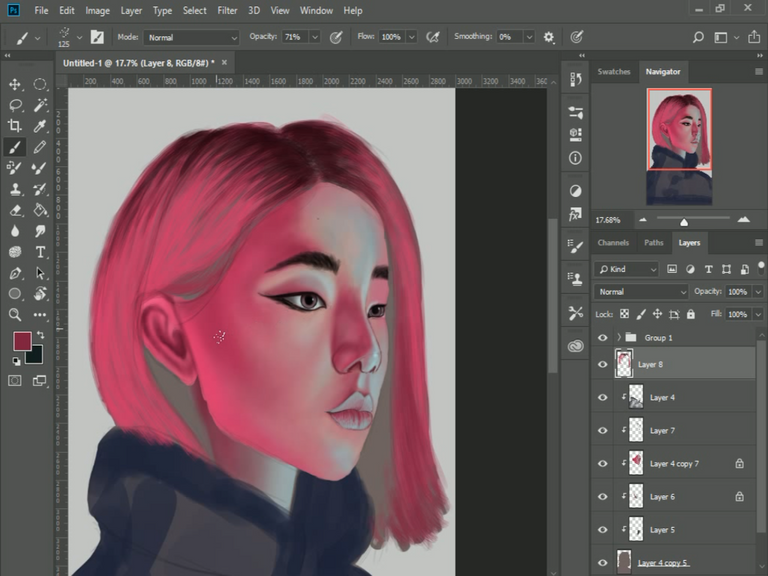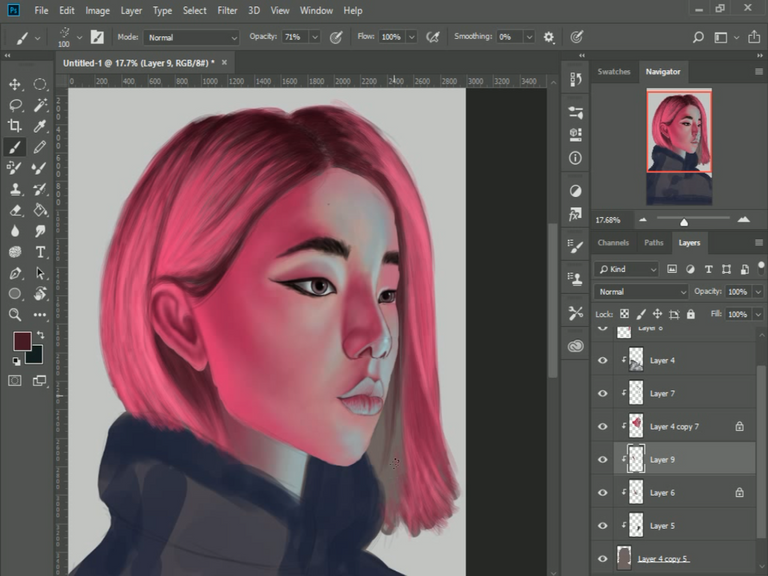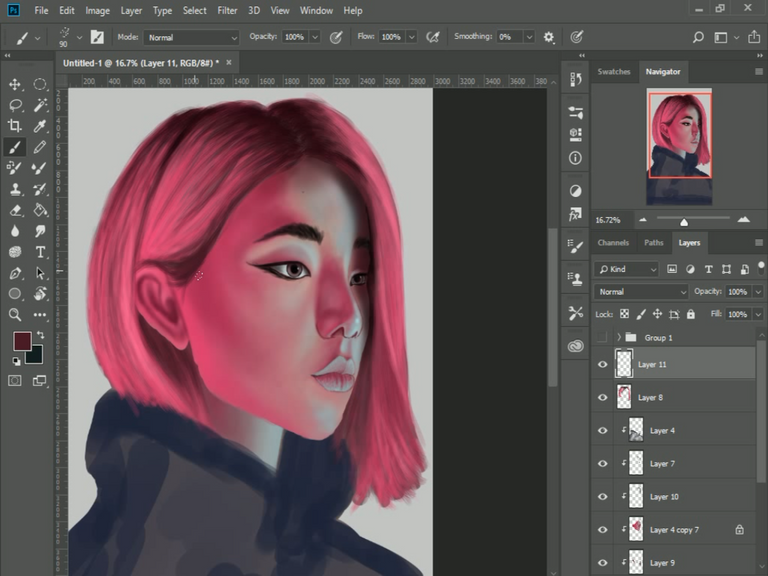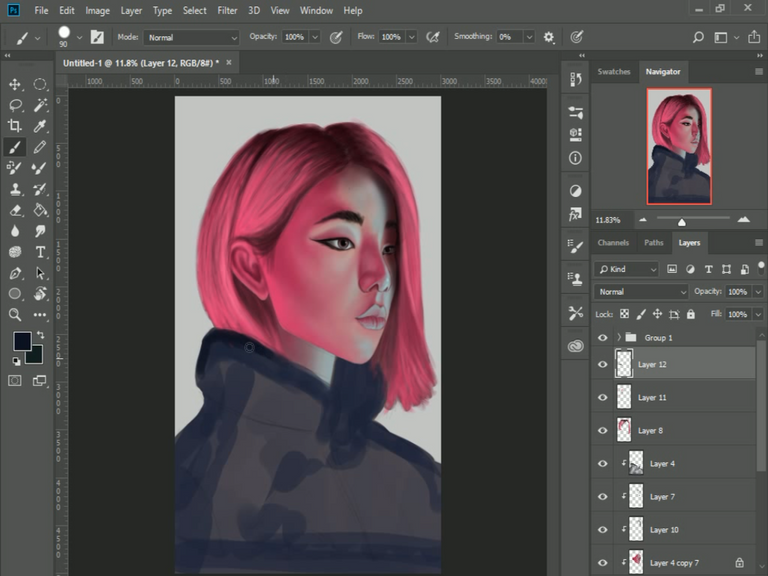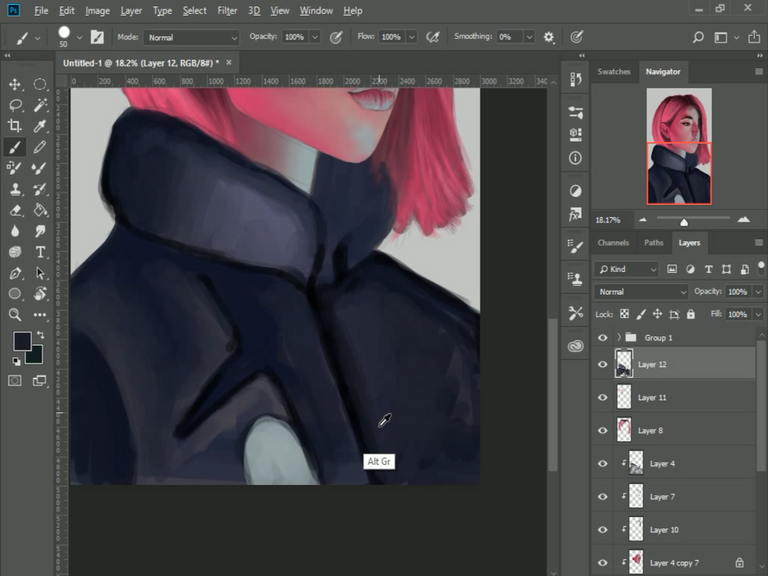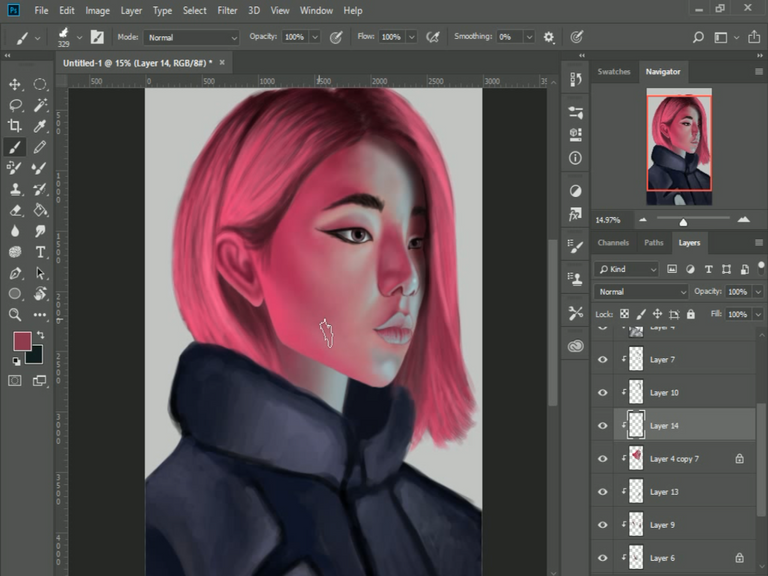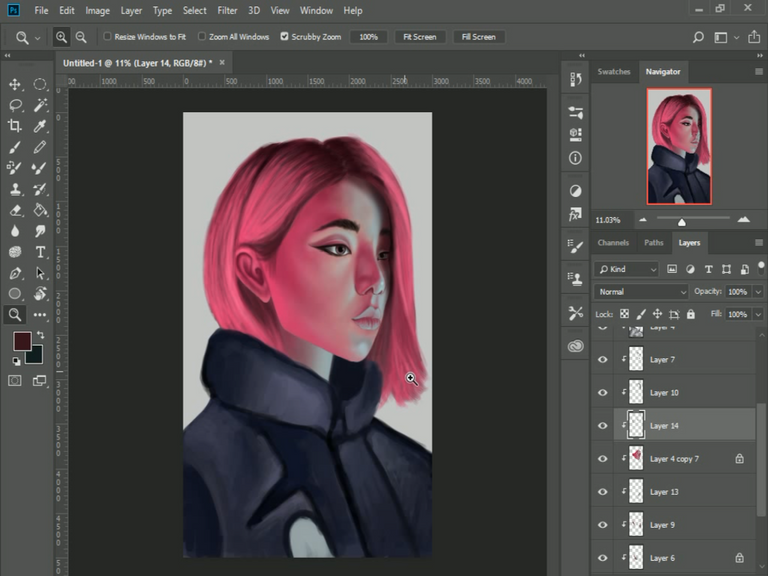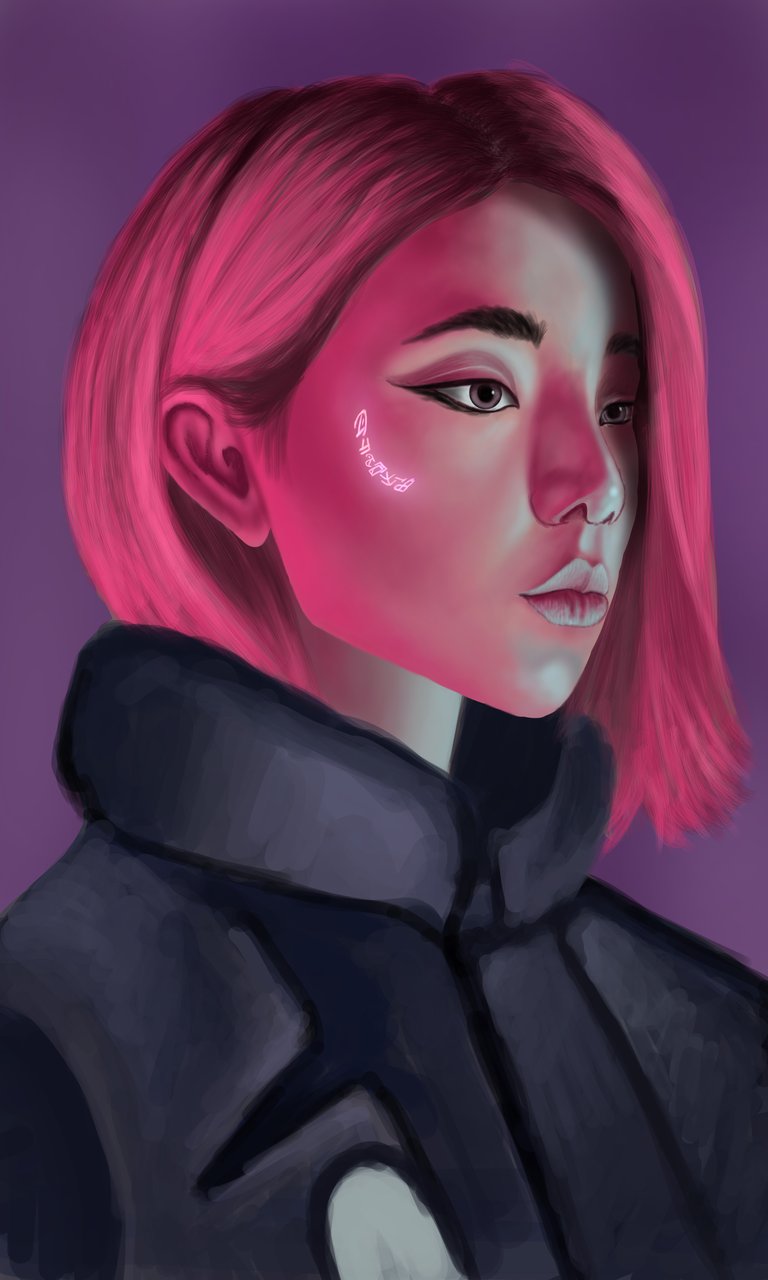 You can see some of my other painting videos here by just clicking the videos below without having to leave steemit.
A female portrait painting process:

Mushroom seer painting process that i did for splinterlands art contest:

Let me know your thoughts.
Thank you for visiting my blog