I didn't actually plan on finishing this. I draw almost all the time and most of the time i am doing things for nothing. Only a few that looks decent enough, i upload them here. Mostly i just start some painting then erase them or just quit the software without even saving them.
This one started as one of those piece.
I just randomly chose a face from the internet and i was doodling, had no intension to actually finish it.
But then the lineart got kind of good. I mean my lineart don't get that good if i am not studying proportion. So i decided to keep painting and try on some new brushes.
A few days ago i dowloaded angel ganev's brush pack and they are amazing. there are tons of brushes to choose from and i really liked this blooby kind of brush and used that one to paint this.
first it was just the face and the cloths and then i decided to add some sparks to it. And added that crown thingy and some glowing smoke from her cloths.
here are some process shots: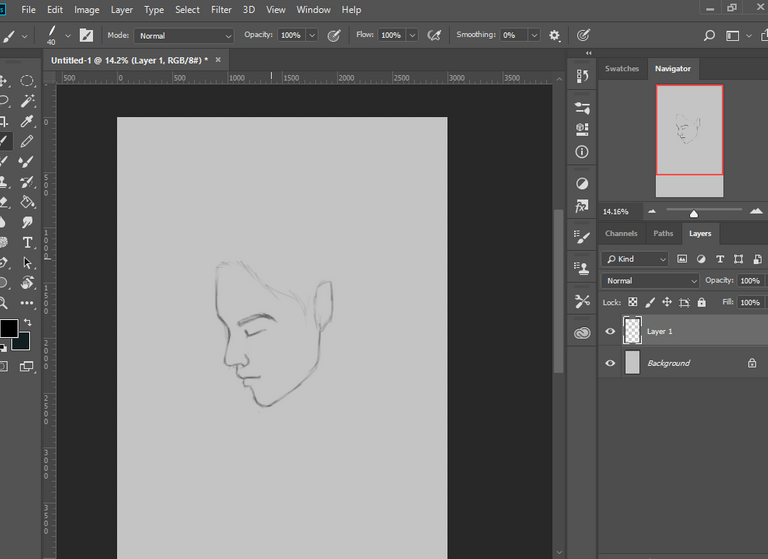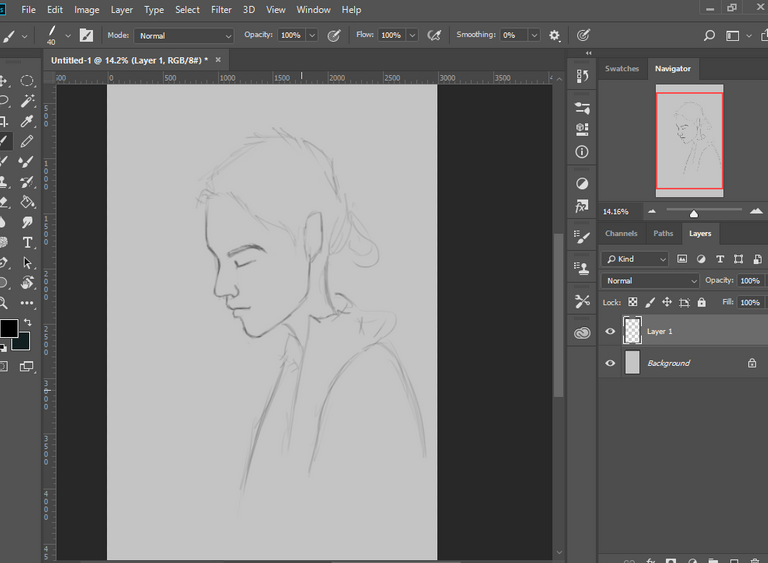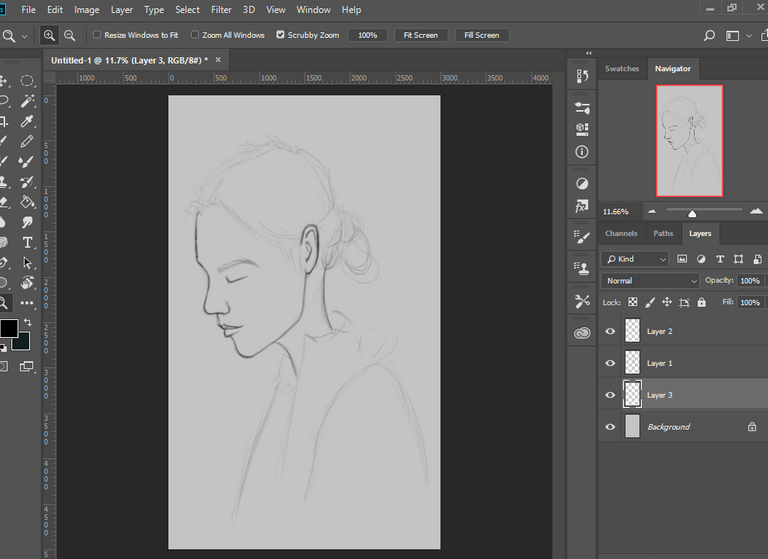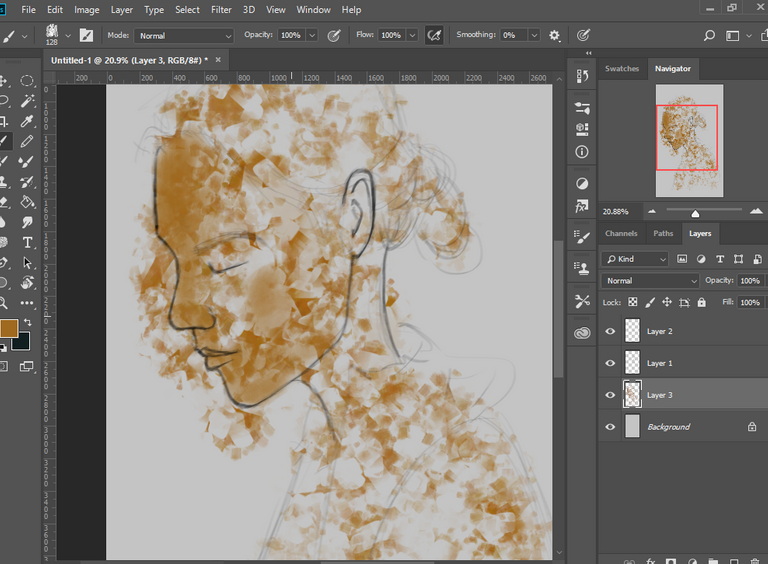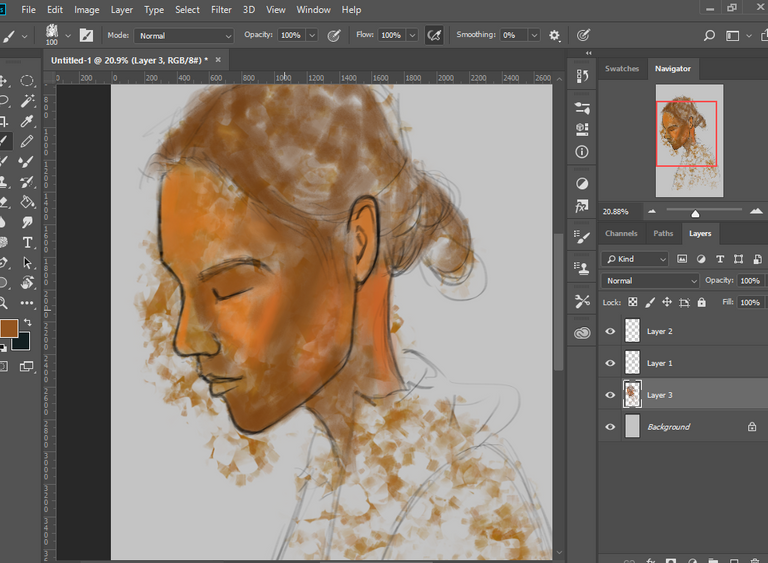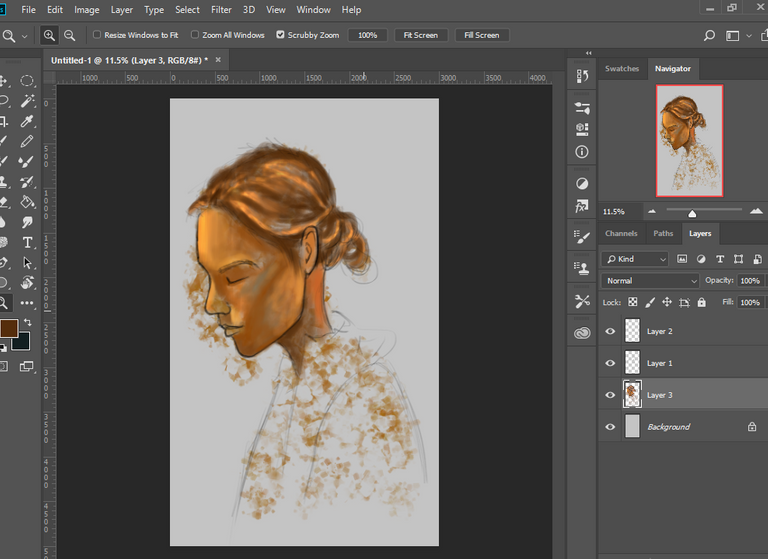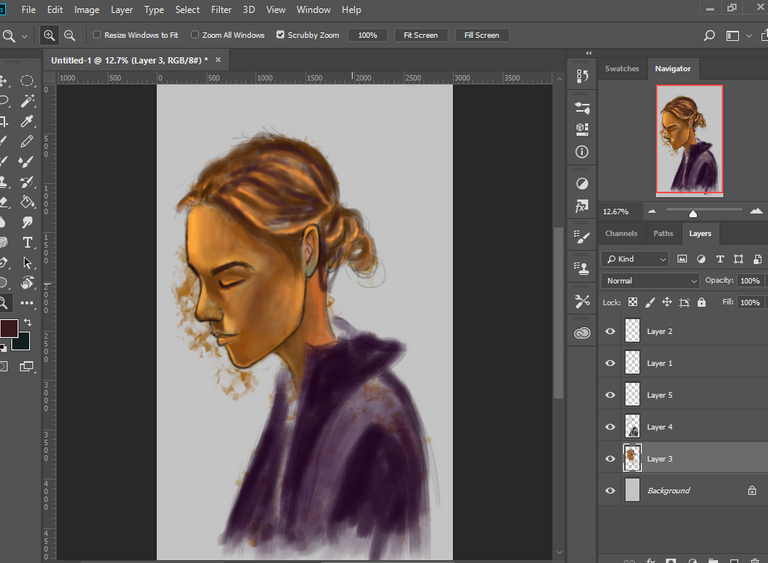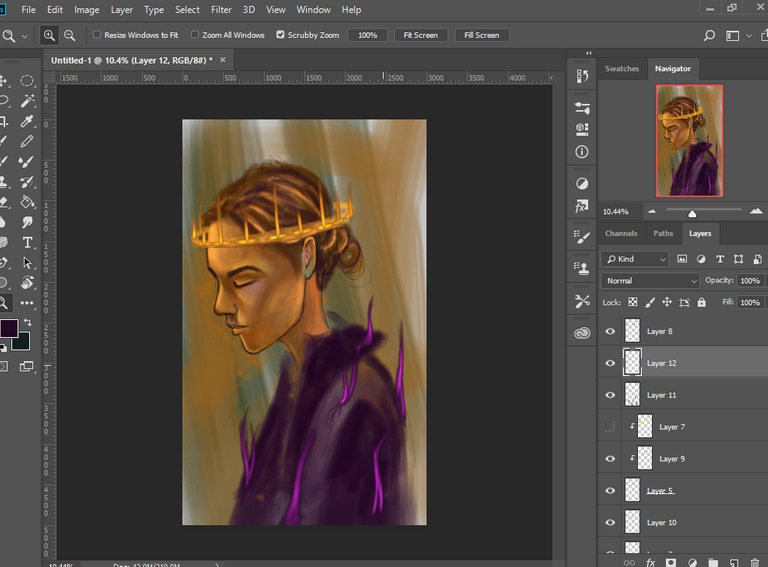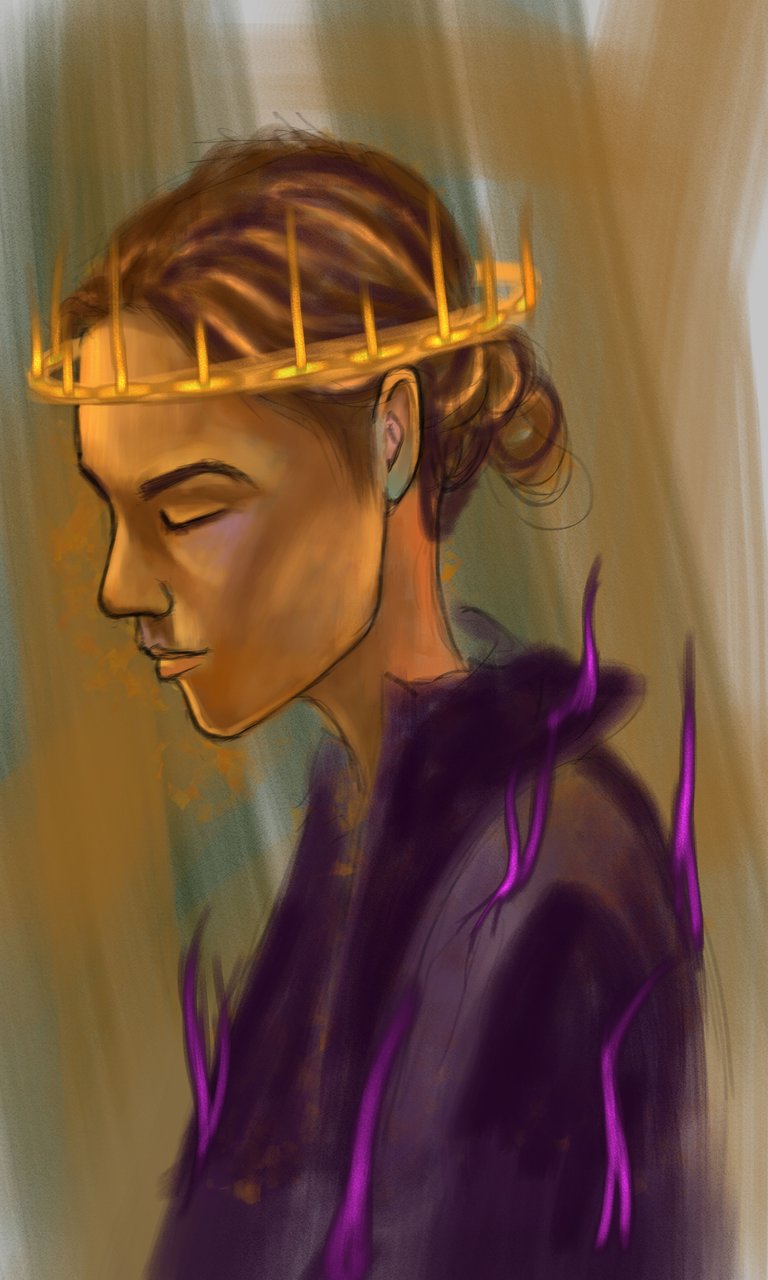 You can see some of my other painting videos here by just clicking the videos below without having to leave steemit.
A female portrait painting process:

Mushroom seer painting process that i did for splinterlands art contest:

Another portrait painting video:

Thank you for visiting my blog
Enjoy