I have been using a wacom intuos for about 1.5 years now, I feel like i have gotten good enough at drawing to invest some more money into it.
1.5 years ago, when i first learned about digital art i was amazed at it and i was so interested that without taking enough time, i just bought an wacom intous graphic tablet to be able to draw digitally. I had enough money back then But i don't think i could still afford to buy a good enough display tablet.
I have been sketching and painting digitally and i realized it takes me really long time to sketch because in a non display tablet i have to draw with my hand and keep my eyes on the screen. In some cases that was really painful and frustrating. Sometimes i felt so tired that i didn't draw for days and weeks.
So i bought a display graphic tablet
This is the first art painted on it, its a simple sketch that i drew watching a sketch done by one of my favorite instagram artist.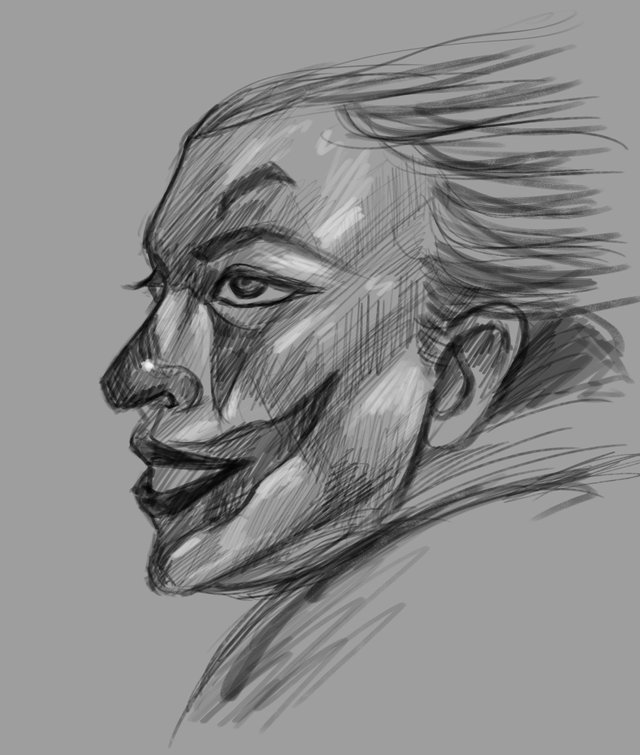 I guess its some short of a sketch of Joker.
If any of you read my Thoughts on new year post then you must have read that i said i made some crazy choices.
This is one of those choices. I barely could afford it and i bought it anyway. Because it made me feel so good that i haven't felt in a long time.
I am grateful to the steem community and to @steemmonsters because i couldn't afford it with just my steem. But i had a lots of steemmonsters cards. I had to start selling some them.
I started the game with 30 dollars and by the end i invested a total of about 100 dollars but i took out so much more.
With the falling price of steemit I wasn't gonna be able to afford it so i had sell a lots of cards.
It's a crazy choice because steem price is really low now and i took out a huge portion of it, what if the price goes up now? No one would be as unlucky as me.
But i had to take that risk.
Here are some pictures of the tablet: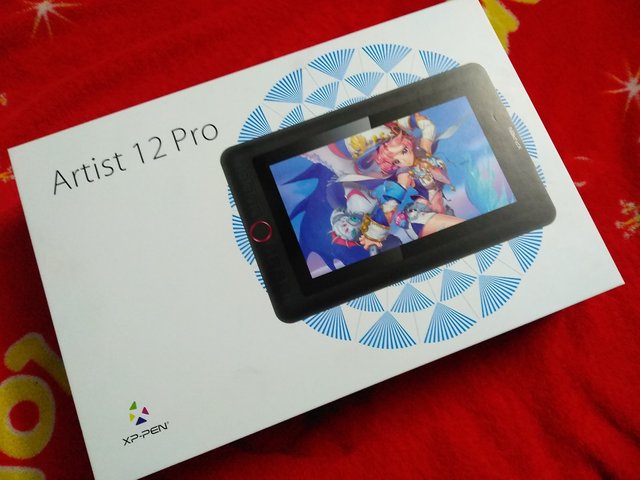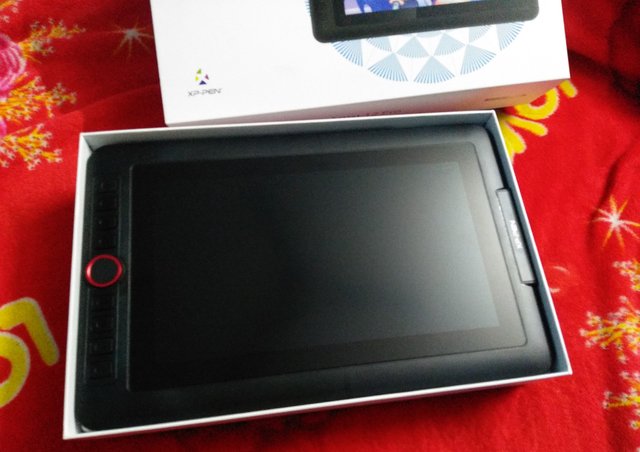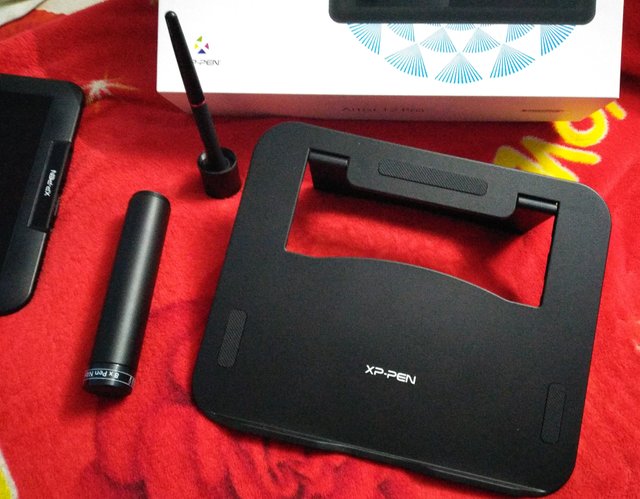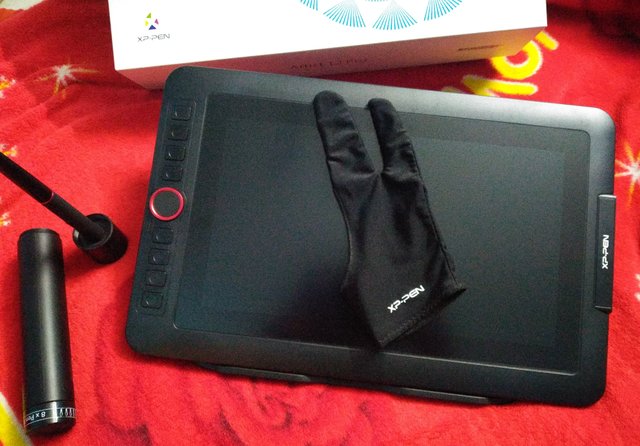 and this is the old tablet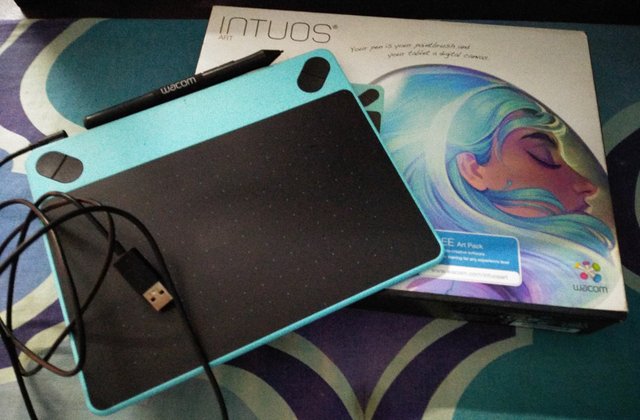 my new tablet is XP PEN ARTIST 12 PRO
it has 11.6 inch of drawing area and 8192 level of pressure sensitivity with tilt function.
the screen is laminated so the gap between the pen and the cursor is really little.
It comes with a battery free pen with 8 pen nibs(i already lost one), pen case can also be used as a pen holder, a one angel stand and a glove.
Of course there are some cables, they are already plugged in to my desktop.
The tablet cost me about 420 us dollars, though the market price is around 250 or 300 may be. I had to buy it with so much money because i couldn't order it online, there would be a 50% custom tax and there's very little guarantee that i would get the product completely unharmed. There is no way i would trust the worker of custom office in my country.
There are only a few shops in the country that provides these accessories and they are all situated at the capital. I had to go all the way to the capital to pick it up.
This is also kind of the cheapest display tablet in the country.
All the arts of my recent posts are actually made with this, I was waiting to break it in before posting about it.
I am just wishing that it was worth it and i will be able to make something good out of it.
Wish me luck with this.