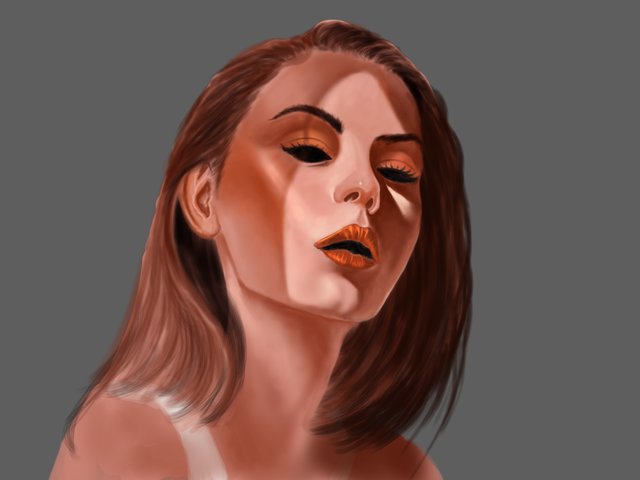 This is digital portrait study 26 and i wanted to do something spooky and dark. I don't know if there are other arts with this concept,(there should be), but i felt this would be really nice.
It's like an empty shell or something. Her eyes and mouth are open and there's nothing beneath. It's all empty and dark. Should give you a specific kind of feeling.
I also wanted to draw this because of the amazing light on her skin. The lighting was so amazing that i couldn't ruin it with some weird background so i just put a little more darker grey in the background so the portrait pops out.
When i paint i take screenshots every few minutes but today instead of doing that i turned on the screen recorder and recorded the entire process from beginning to end. But its long and i won't be able to upload it just yet. I need to edit that and speed up the video and take care of the size so its watchable and uploadable for me.
So after i was done, i played the video in normal speed and took screenshots so this post doesn't become worthless. You can still see the process shots.
I will upload the video in a few days and share it in another post.
Used Reference image for structure and style.
Here are the shots from the video: