"Chaos" - 24" x 30" acrylic on gallery stretched canvas
"Chaos" was born from a burst of creativity.
No plans, no sketch, just having fun with colours in a cold rainy day.
Lately it seems like the whole world plunges into chaos due to the pandemic. Although chaos has a slightly different meaning for each one of us, it still conveys the idea of uneasiness.
Some may perceive it as a negative driving force, while others will see opportunity for growth, creativity and opportunity.
It's entirely up to us to decide what and how we believe or how to act, cause our beliefs are the tools we need to do create our magic, to make the impossible possible.
Have a great day/ evening, wherever you are!
If you would like to see more artworks from this series or other ones, or support my art, please visit my website lavipicu.com or check my Facebook account: Lavi Picu Art.

Here are some other art related posts that you may enjoy reading:
JAZZ SERIES
DROWNING FROM WITHIN
ALL LIFE MATTERS
EQUILIBRIUM
SERENADE - MAKING OF
WHAT MAKES ONE AN ARTIST?
RAW MINDFULNESS
CORONA CHAOS
LOST BOY, MAKING OF
BENEFICIAL EFFECTS OF DOODLING
JAMAICAN MAZE
THE WORLD IS MINE - MAKING OF
DRAGON STEPS, MAKING OF
THE POND - MAKING OF
FLUID ART
BLAZE - MAKING OF
VANITAS SERIES
LET YOUR INNER CHILD IGNITE YOUR CREATIVITY
UNDER THE BLUE -MAKING OF
DRAGON - MAKING OF
ART THERAPY, WHAT THE HECK IS THAT?
FUN WITH ACRYLICS
MAGICAL UNICORN- MAKING OF
MUSHROOM TABLE- DIY
OTHER PAINTINGS
WHAT SPARKS YOUR CREATIVITY?

If You Are Interested In Purchasing Any Of My Works,
check out my Saatchi online art gallery page HERE
or visit my website: lavipicu.com.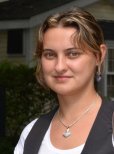 Lavi Picu is the author of four soulful poetry collections: Whiteless Thoughts, Burden of love, Tales of a moody heart, Lyrics for sale. She is a Canadian writer, majored in Linguistics, with a background in translations and writing. She's also a ghost writer, a blogger with a focus on arts and health, a Lyme disease advocate, a mother and a self-taught artist.

@2020 Lavi Picu aka Lyme Poet. All rights reserved.