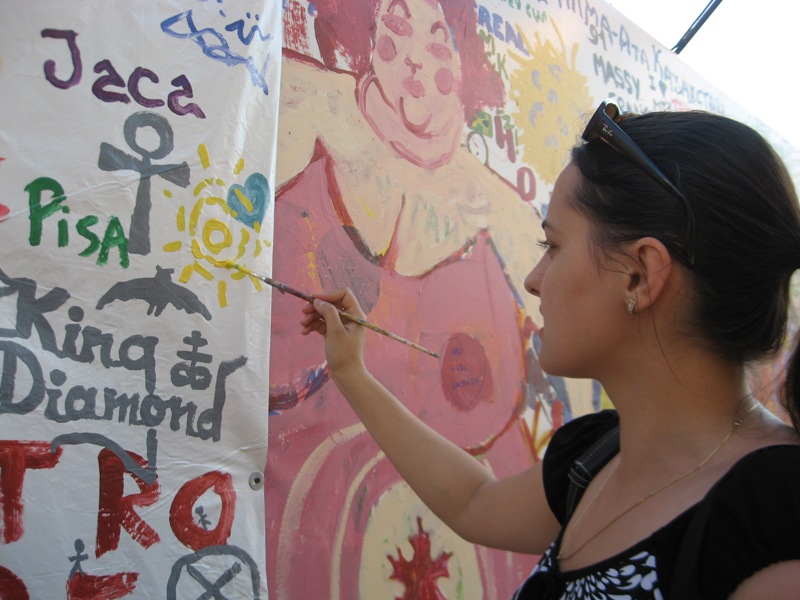 This week started with good news for me! Two of my artworks have been included in a collection of artworks curated by a online gallery and I found a new studio. Yay!
For the past few months I have been looking for an art studio to rent, as in my current space it had become a bit difficult to work on bigger canvases. Needless to add that the Covid season did not make my task easier.
Long story short, none of the many places I have scouted out was suitable for my needs. Either the rent was too high, location was too far, the shared space was too crowded, not enough natural light, and so on....
As for a shared working space... don`t get me wrong! I do not mind sharing as long as there is a click with the other persons working there. There is always something to learn from one another. Though, it felt like this was not the case for any of the other studios I have visited.
At one point, I almost gave up at the idea of getting a bigger studio and thought that I would try to manage for one more year in my current place.
Well, yesterday must have been my lucky day, cause I found an incredible place with amazing people, who went out of their way to help me settle in. I was in awe seeing how open and friendly they were. I am really grateful for this opportunity that just fell into my lap.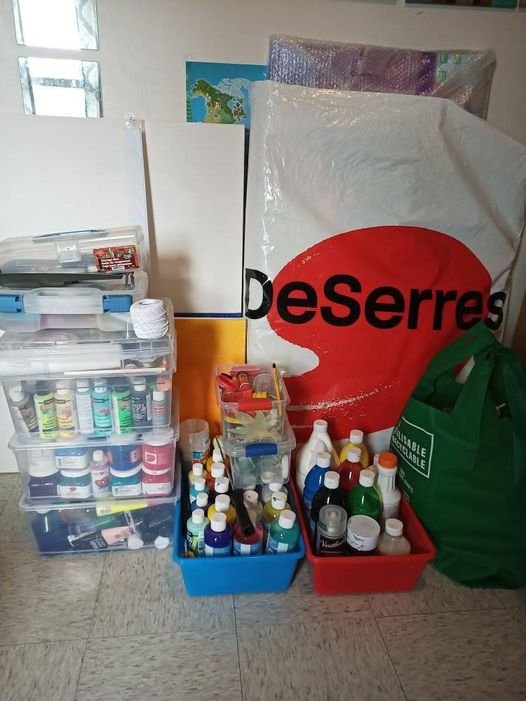 As you can see in the photo above, the packing process has started already! I can`t wait to finish moving all my stuff and start creating new works. You can tell the level of my excitement. I feel like a child in a candy shop, excited about all the possibilities, not knowing where to start first. ;0)
Cheers to new beginnings!
Drop me a line in the comments section below if you like what you read!

Here are some other art related posts that you may enjoy reading:
HAVE WE MET?
THE GREAT RESET
JAZZ SERIES
DROWNING FROM WITHIN
ALL LIFE MATTERS
EQUILIBRIUM
SERENADE - MAKING OF
WHAT MAKES ONE AN ARTIST?
RAW MINDFULNESS
CORONA CHAOS
LOST BOY, MAKING OF
BENEFICIAL EFFECTS OF DOODLING
JAMAICAN MAZE
THE WORLD IS MINE - MAKING OF
DRAGON STEPS, MAKING OF
THE POND - MAKING OF
FLUID ART
BLAZE - MAKING OF
VANITAS SERIES
LET YOUR INNER CHILD IGNITE YOUR CREATIVITY
UNDER THE BLUE -MAKING OF
DRAGON - MAKING OF
ART THERAPY, WHAT THE HECK IS THAT?
FUN WITH ACRYLICS
MAGICAL UNICORN- MAKING OF
MUSHROOM TABLE- DIY
OTHER PAINTINGS
WHAT SPARKS YOUR CREATIVITY?

If You Are Interested In Purchasing Any Of My Works,
check out my GALLEA online art gallery page HERE
or visit my website: lavipicu.com.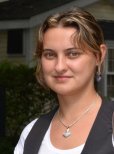 Lavi Picu is an interdisciplinary artist, currently residing in Montreal, Canada. She is an emerging visual artist who uses painting and poetry as alternative forms of self expression as well as pain management therapy for Lyme disease. She is also the author of four soulful collections of poetry.

@2021 Lavi Picu aka Lyme Poet. All rights reserved.