While browsing some of my art for this showcase sunday post I came across this dream/nightmare art that I didn't even remember making, It was originally posted on June 24 2017 here which is very shortly after I joined.
Dream text
I recently woke up feeling uneasy because of a nightmare. I try to recall my dreams as soon as I wake up because if I don't they pretty much slip away in an instant. This one stuck with me though.
I live on the third floor of a building. In my dream I looked out the window and saw a swarm of massive blue Jay's with crane-like wings and legs. It looked so spooky my heart stated beating. I heard a loud thud on my back balcony and rushed in terror to see what it was. I saw one of these birds on my balcony, it was taller than me. I looked down and saw a body face down and came to the realization that they were attacking people.
That's when I woke up
This image stuck with me all day so I had to try to get it out of my system.
The result was these two pieces.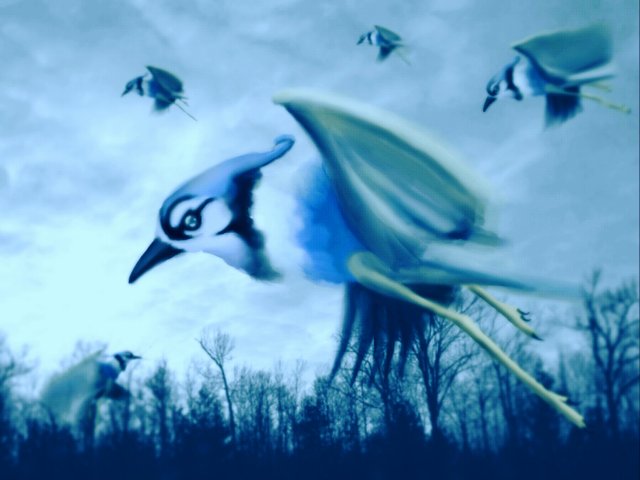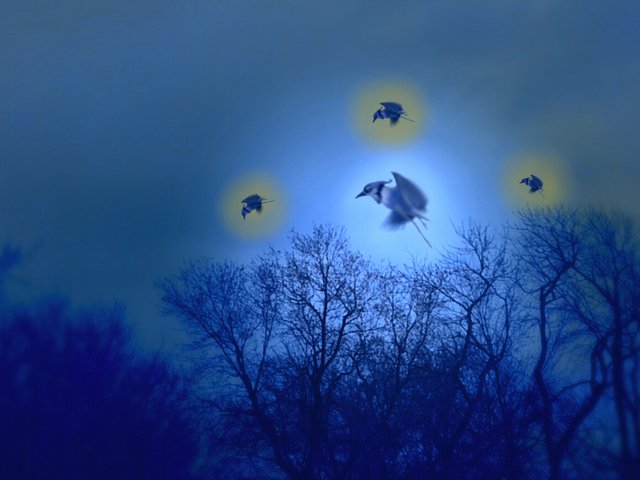 At the time I created these I didn't have my desktop graphics monitor, I was using a samsung tablet with a shoddy little pen. Never the less I'm pretty proud of some of the art I managed to create on that tiny little screen and it's a lot of fun to take a walk down memory lane reading my old posts!
Happy Sunday :)