It is freezing cold today and one of my teachers did not show up for class. I was glad that the classroom was opened up for us to work independently because I had brought 25 pounds of clay to class so that I could use the wheel.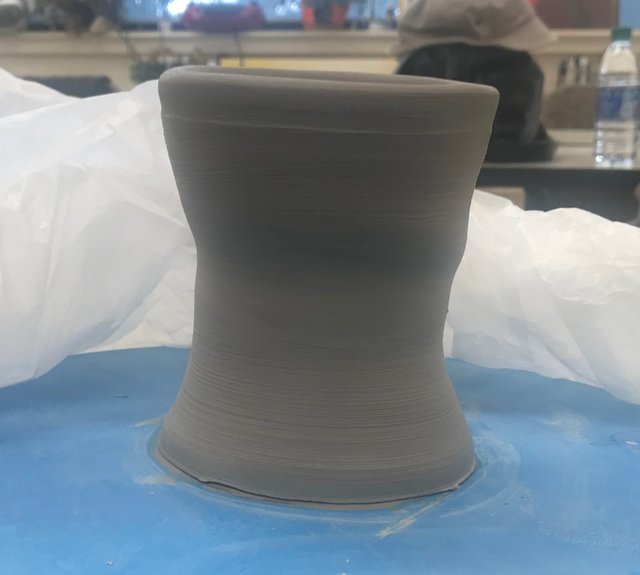 I pulled up about a pound of clay into a vase shape that I plan to carve once it becomes leather hard. I want something other than bowls and cups. I also had a lage saucer made until I tried to cut it from the bat. I was not too focused on how shallow the saucer was and I ruined it with the wire.
Some of my other projects came out of the kiln, but I was not satisfied with them. There were students in my class who thought that I had done a great job.
The result was just okay to me. I am not a perfectionist, but I want my work to look better than "home made".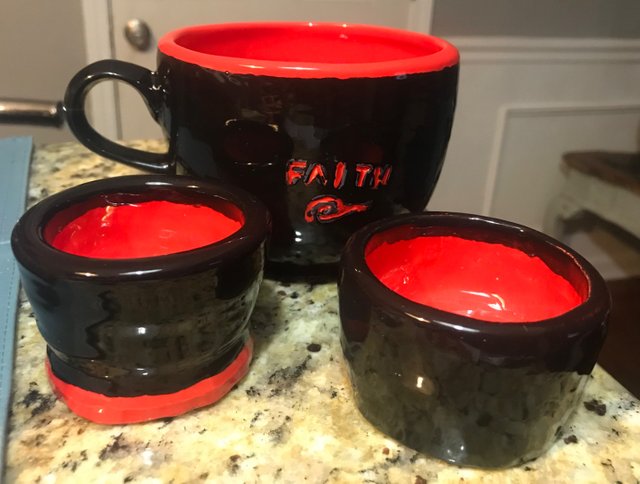 I have to go disconnect my water hoses from the house since the temperature is going to be below freezing for a couple of days in a row. I don't want to deal with frozen pipes.
Enjoy your evening.