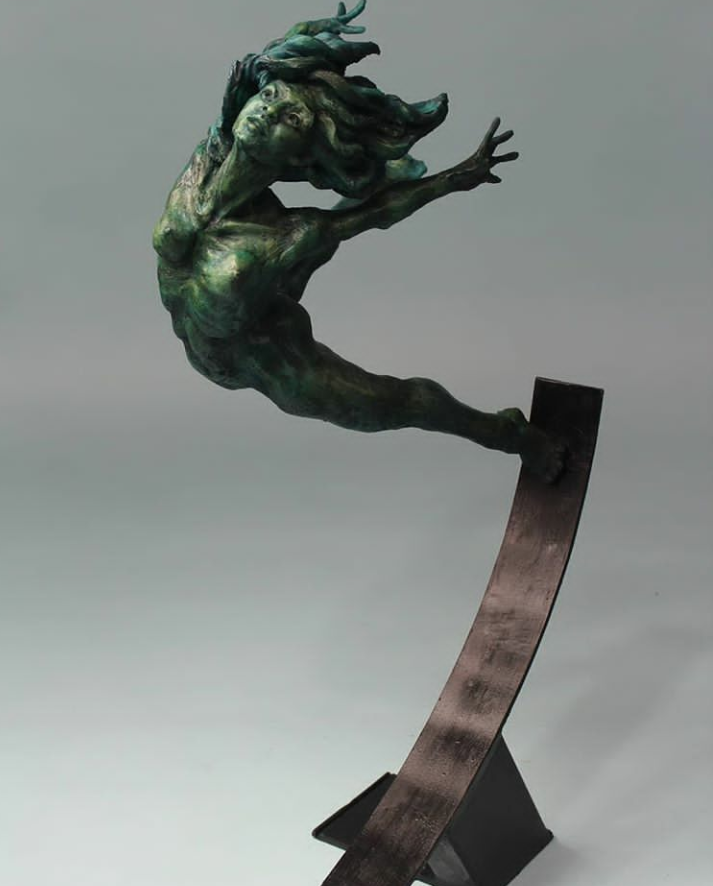 Quiero contarles sobre el Kashmir de Helena.
Éste fue un performance realizado hace dos años aproximadamente y surgió gracias a un maravilloso escultor venezolano licenciado en artes llamado @carlosjairran.sculpture
I want to tell you about Helena's Kashmir.
This was a performance made about two years ago and it emerged thanks to a wonderful Venezuelan sculptor graduated in arts called @carlosjairran.sculpture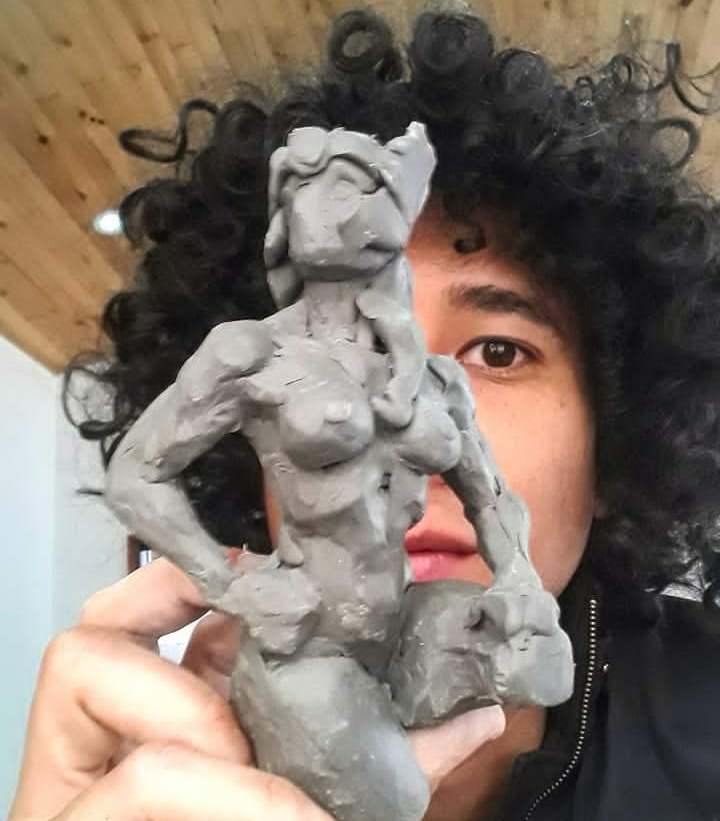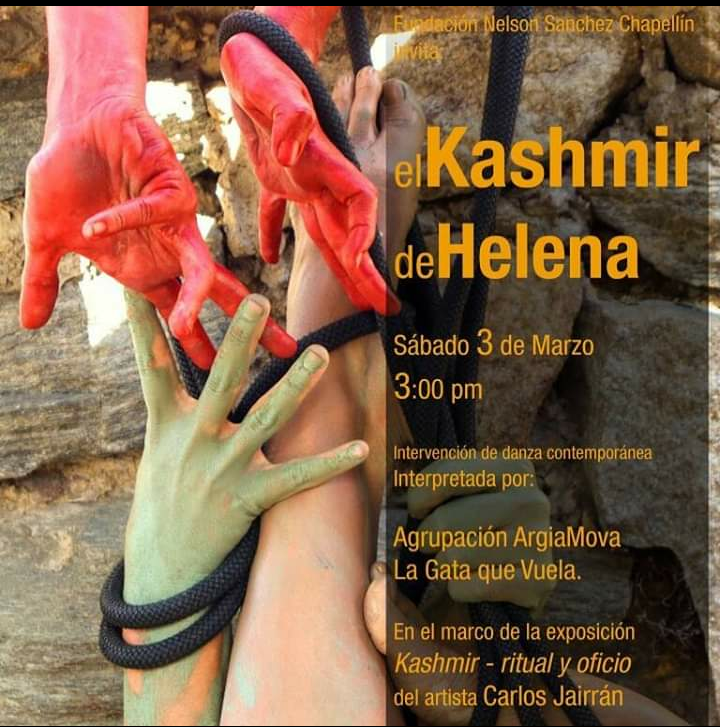 Su escultura es inspirada por el movimiento, tiene un extenso trabajo pero en particular hay uno que me quita el aliento y es el realizado con bailarinas.
His sculpture is inspired by the movement, has an extensive work but in particular there is one that takes my breath away and is the one made with dancers.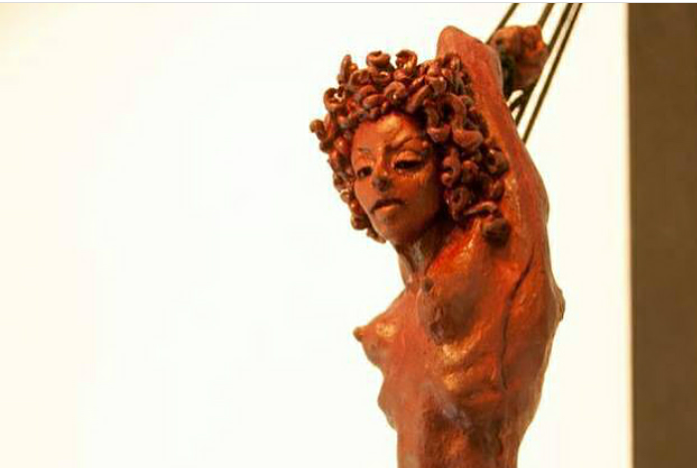 Es un virtuoso, sus manos son un tesoro y hacen milagros con ellas al moldear únicas figuras que surgen del yeso, metales, plastilinas, resina dónde los cuerpos son orgánicos, expresivos apasionados y tienen la particularidad de hacernos sentir lo vivas que están.
Is a virtuoso, his hands are a treasure and make miracles with them by molding only figures that arise from plaster, metals, plasticine, resin where bodies are organic, expressive passionate and have the peculiarity of making us feel the living.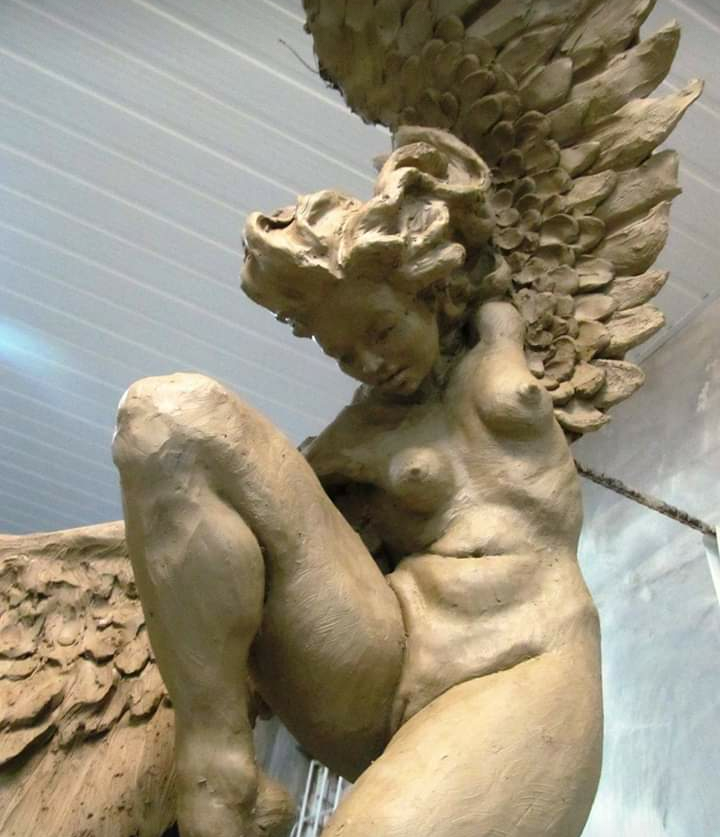 Nos conocimos en UNEARTE, Universidad Experimental de las Artes, cuando una amiga bailarina que servía para él de modelo invita a su compañía de danza contemporánea, a la cual pertenezco; @argiamova, a participar de la exposición Kashmir ritual y oficio a realizarse en el Museo de arte Afroamericano ubicado en San Bernardino, Caracas.
We met at UNEARTE, Experimental University of the Arts, when a dancer friend who served as a model invites her contemporary dance company, to which I belong; @argiamova, to participate in the exhibition Kashmir ritual and trade to be held in the Museum of African American art located in San Bernardino, Caracas.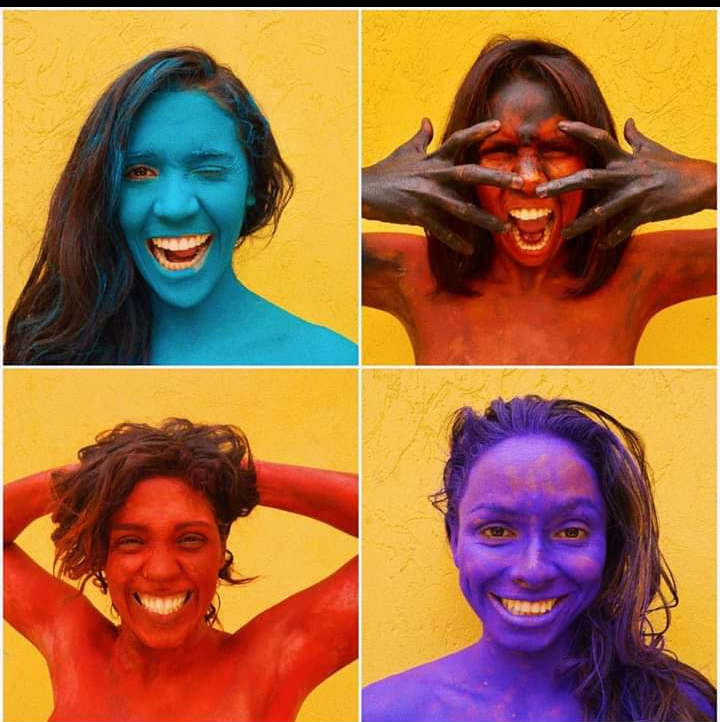 Esto nos llenó de mucha alegría y espectativa porque por primera vez íbamos a intervenir un espacio tan particular para darle vida a esas esculturas tan especiales, a demás de encajar muy bien con el estilo de Argia Mova dónde nos gusta unificar las artes plásticas, la música, los audiovisuales, el teatro y la danza contemporánea en espacios no convencionales.
This filled us with a lot of joy and expectation because for the first time we were going to intervene in such a special space to give life to these special sculptures, besides fitting very well with the style that Argia Mova where we like to unify the plastic arts, music, the audiovisual theater and contemporary dance in unconventional spaces.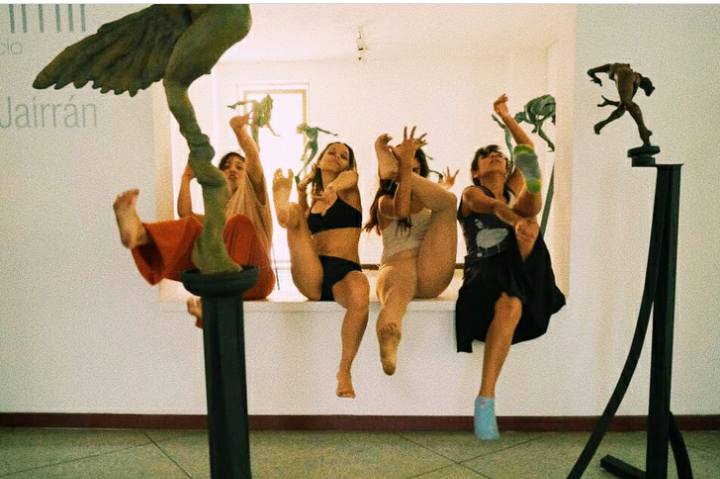 En un principio elegimos la escultura que ibamos a representar cada una, éramos cuatro @arochakimberly @luzurquiaga, @lagataquevuela y yo. Un número perfecto.
At first we chose the sculpture that we were going to represent each one, there were four @arochakimberly @luzurquiaga, @lagataquevuela and me. A perfect number.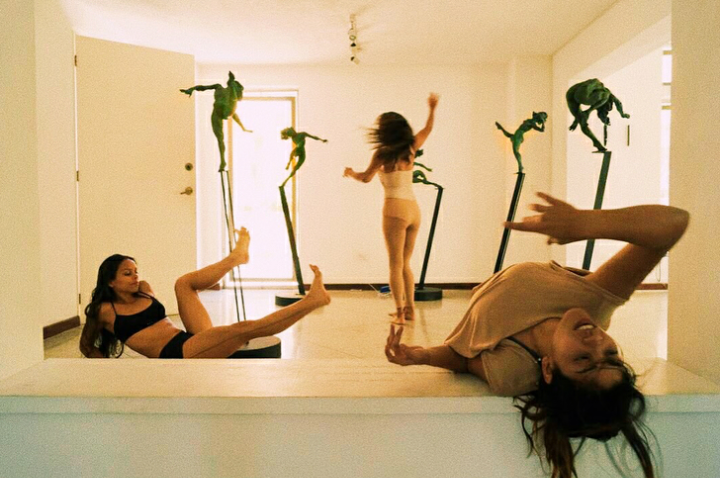 En cada una de las esculturas se veía ese transitar del tiempo y nuestro proceso creativo se basó en investigar el posible origen del movimiento y la cualidad en el espacio acompañado por la expresividad de la escultura.
In each of the sculptures that transit of time was seen and our creative process was based on investigating the possible origin of the movement and the quality in the space accompanied by the expressiveness of the sculpture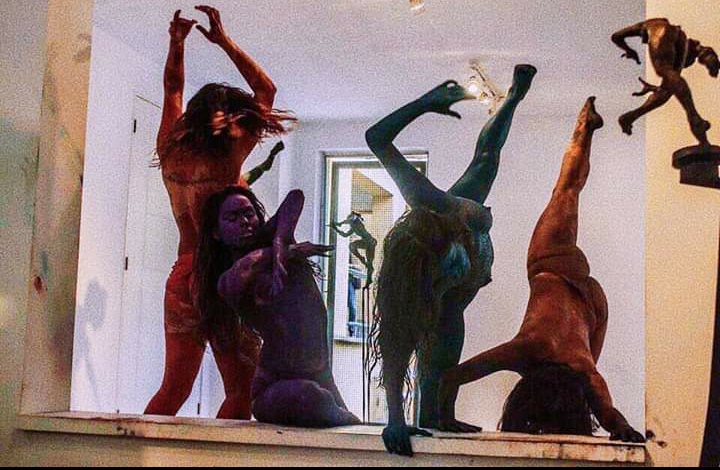 Desde su soledad cada una iba despertando por la mirada del espectador, era como si su sola presencia le otorgara energía a las esculturas y estás tomaban vida para contarle su historia.
Since his loneliness each one was waking up the view of the viewer, it was as if his single presence grant him energy to sculptures and you are taken life to tell him his story.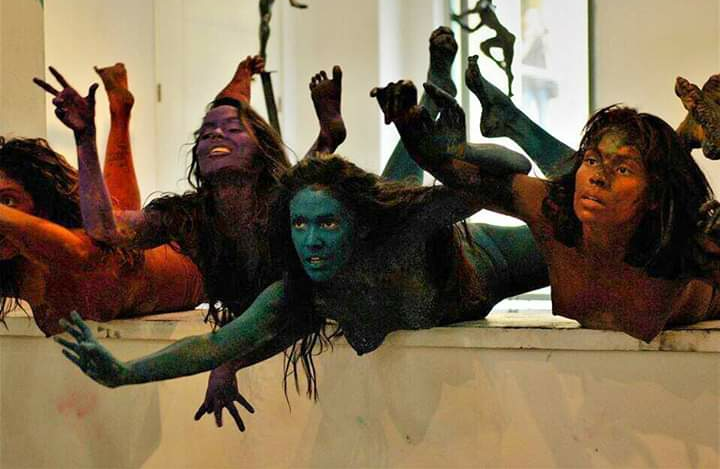 Un público sorprendido al ver en el museo a estás Helenas capturadas en un momento de suspensión y que ahora ante la mirada de todos se encendía esa llama interior que las obligaba a salir mostrando su metamorfosis, despertando su humanidad, invadidas por miradas inquietas, espectantes.
An audience surprised to see in the museum you are Helenas captured in a moment of suspension and that now before the eyes of all that inner flame is ignited that forces them to leave showing their metamorphosis, awakening their humanity, invaded by restless looks, spectators.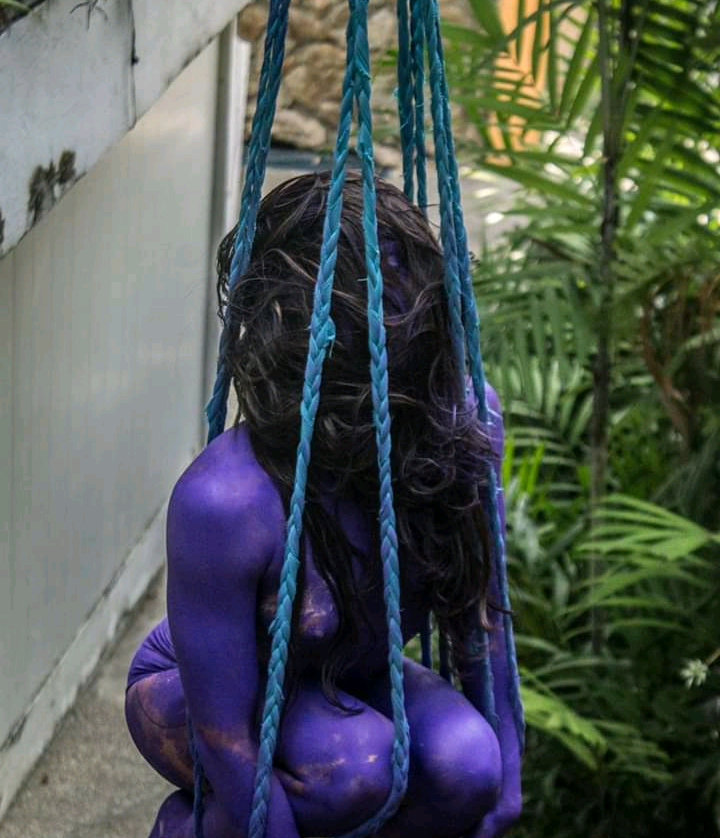 Maravillados al presenciar el
sueño de verlas despertar y danzar formando líneas que se entrelazan entre figuras infinitas. Las Helenas se convierten en mujeres y descubren su interior expuesto a los ojos del mundo.
Wondering to witness the
dream of seeing them wake up and dance forming lines that intertwine between infinite figures. The Helenas become women and discover their interior exposed to the eyes of the world.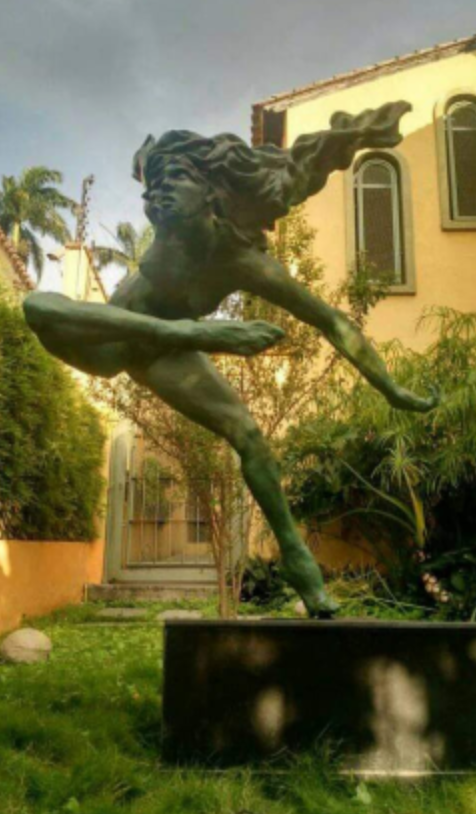 La mayoría de las fotografías fueron tomadas por @Iphnfotografia
Most photographs were taken by @Iphnfotografia