Howdy folks and greetings from the Great Plains of North Texas!
The other day an article about architectural drawings caught my eye and expecially when I learned they were drawn by a 23 yr old autistic artist. Her name is Phoebe Atkey and you can visit her website here.
I'll just show a few of her drawings. She's dog gone awesome.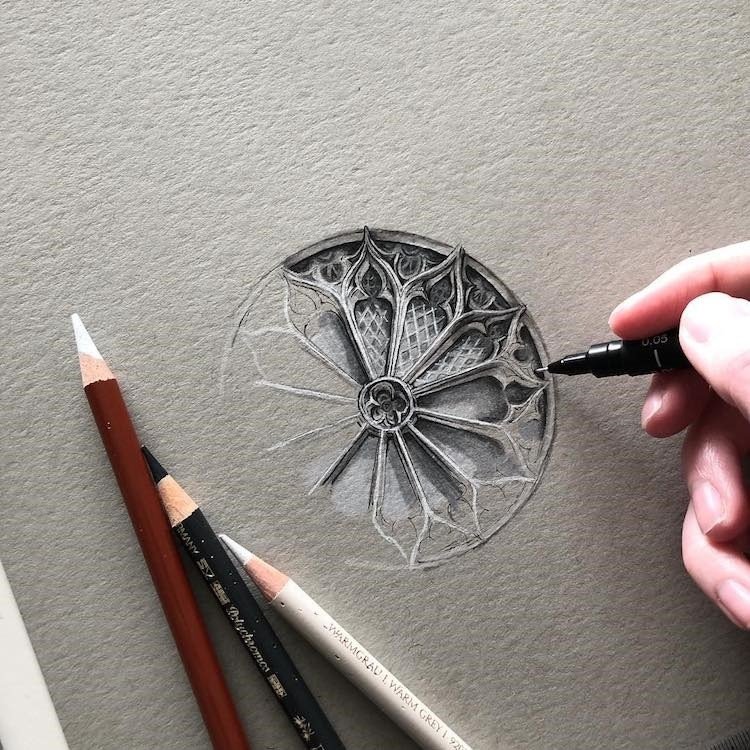 source
She uses just a few basic pencils and colors and a pen but the way she shades, it creates a 3D effect in many of her drawings.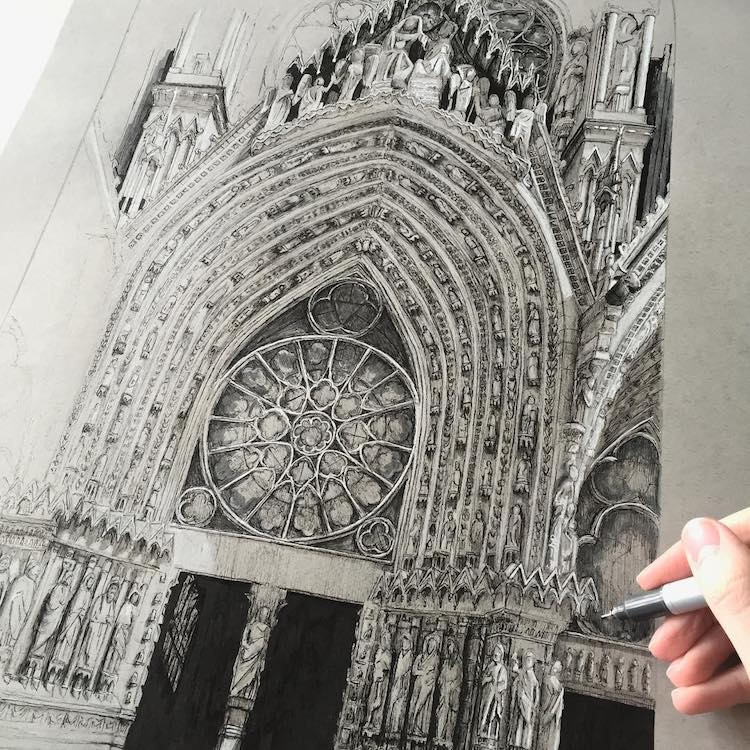 source
She is untrained and unschooled in art, her ability is a natural gift.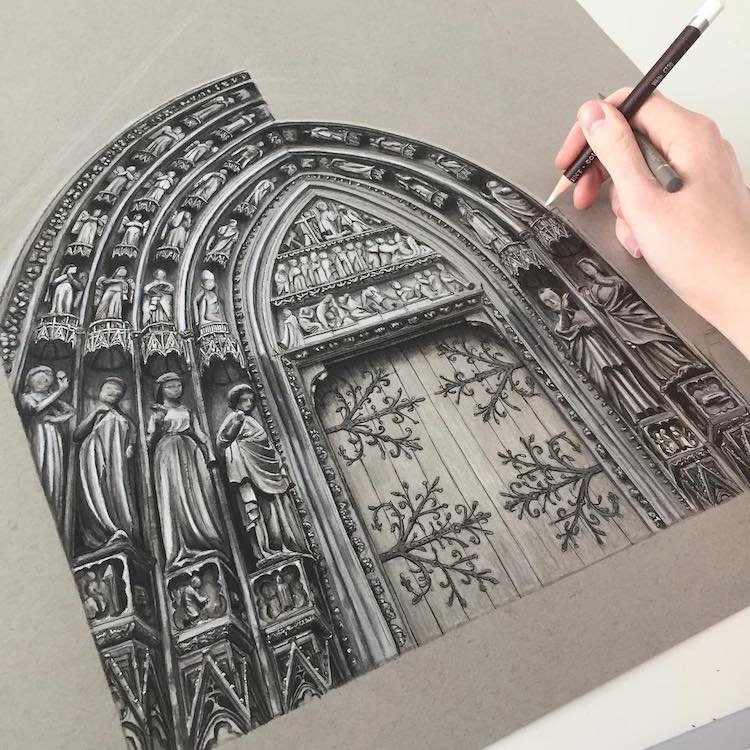 source
Every drawing is perfectly proportioned!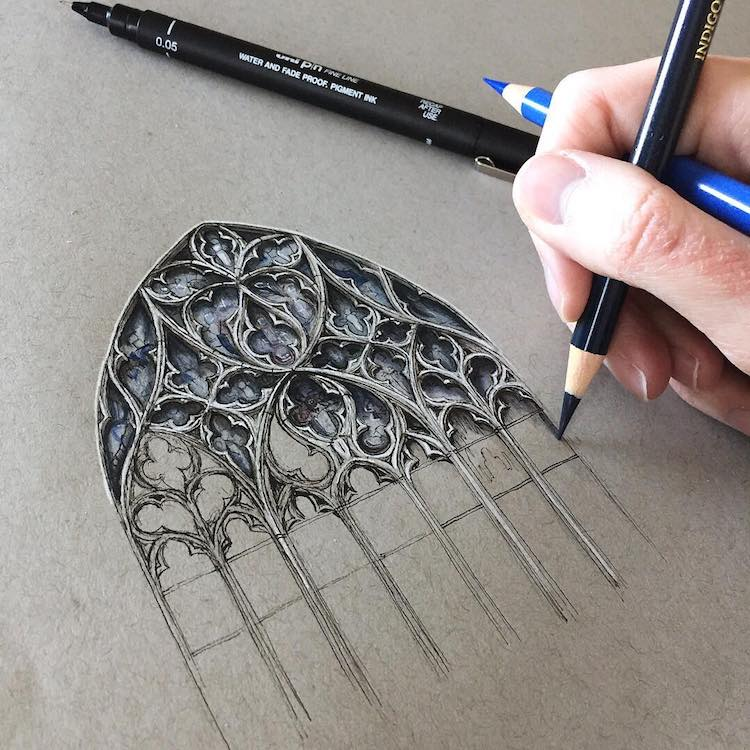 source
Phoebe lives in England and loves the classic architecture of the cathedrals there.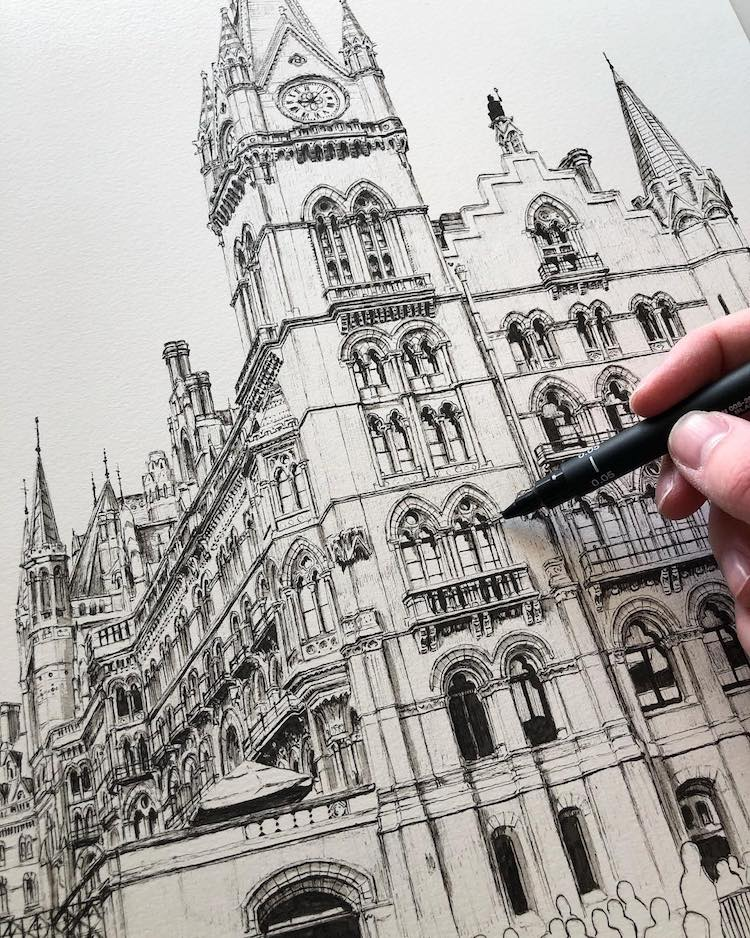 source
To draw with such precision free hand is astounding to me.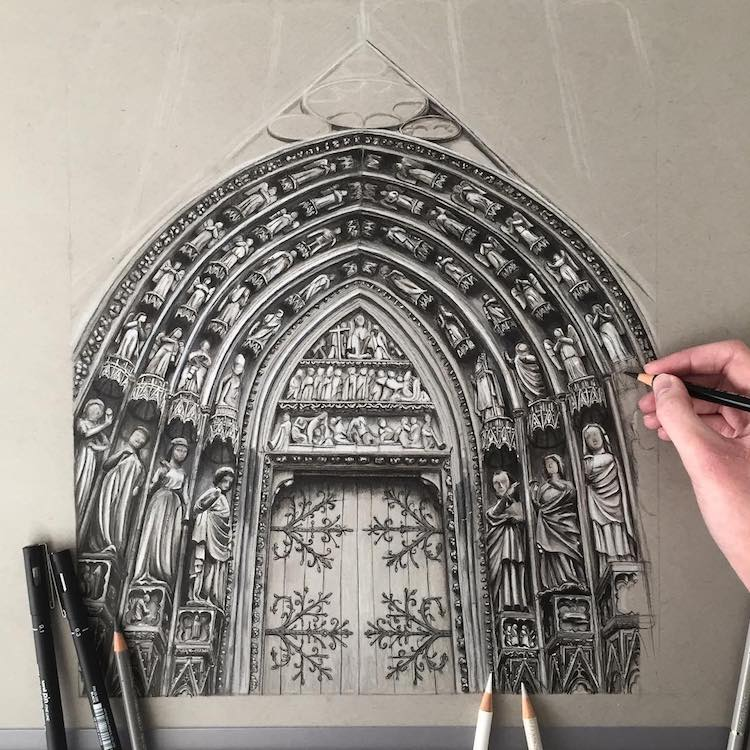 source
She also draws incredible city scapes.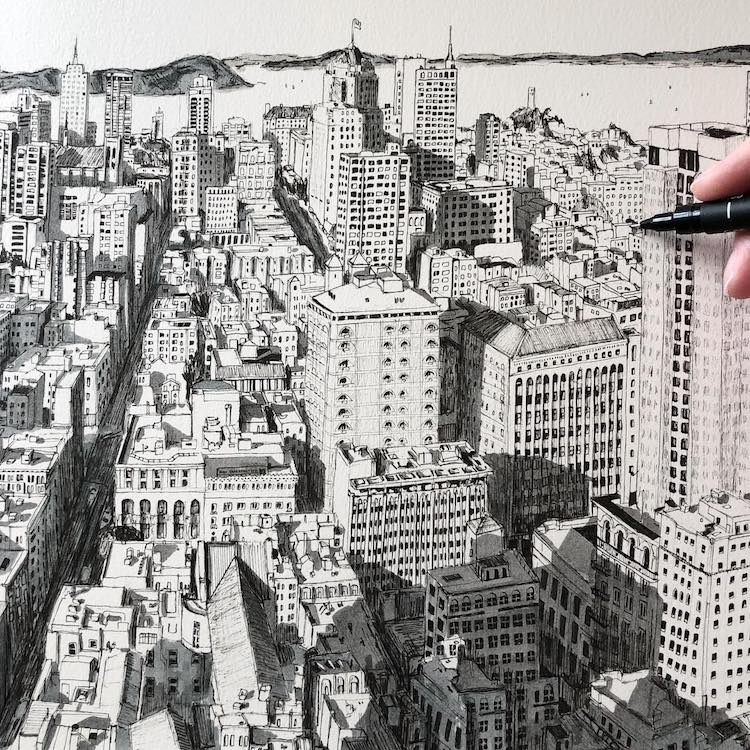 source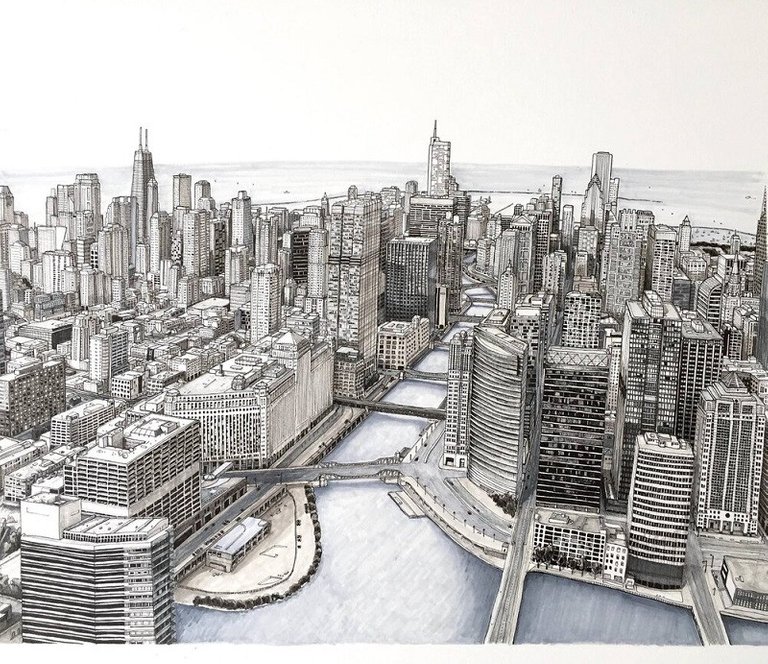 source
Holy smokes, look at all the tiny windows in these.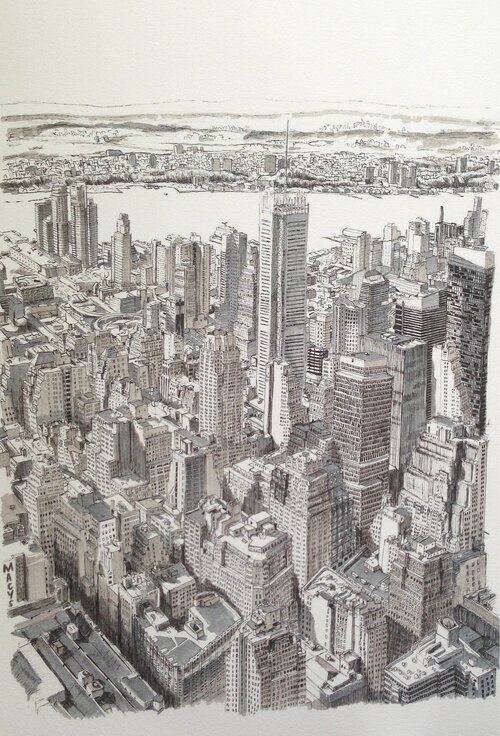 source
That's not all though, she also does butterflies, insects and flowers: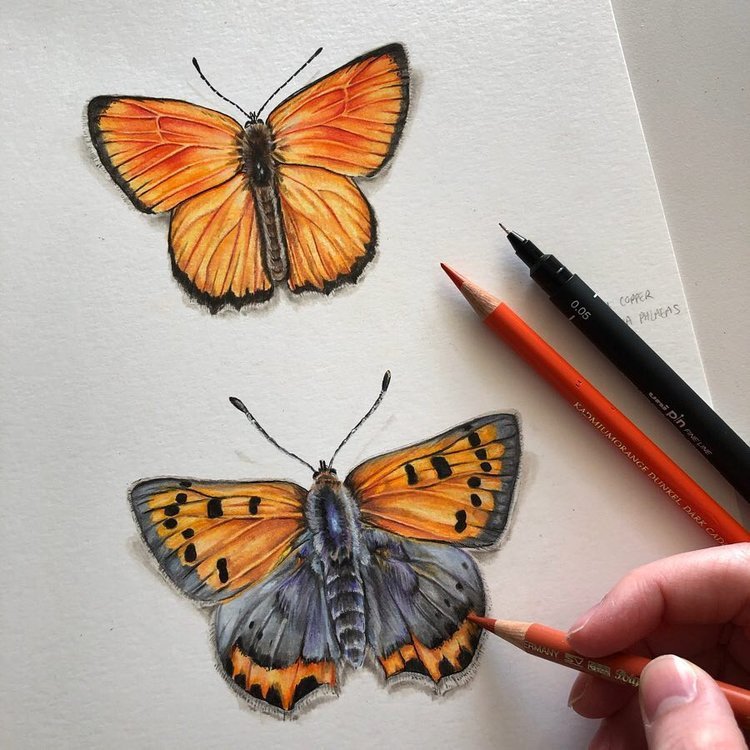 source
No art school at all. She just started drawing!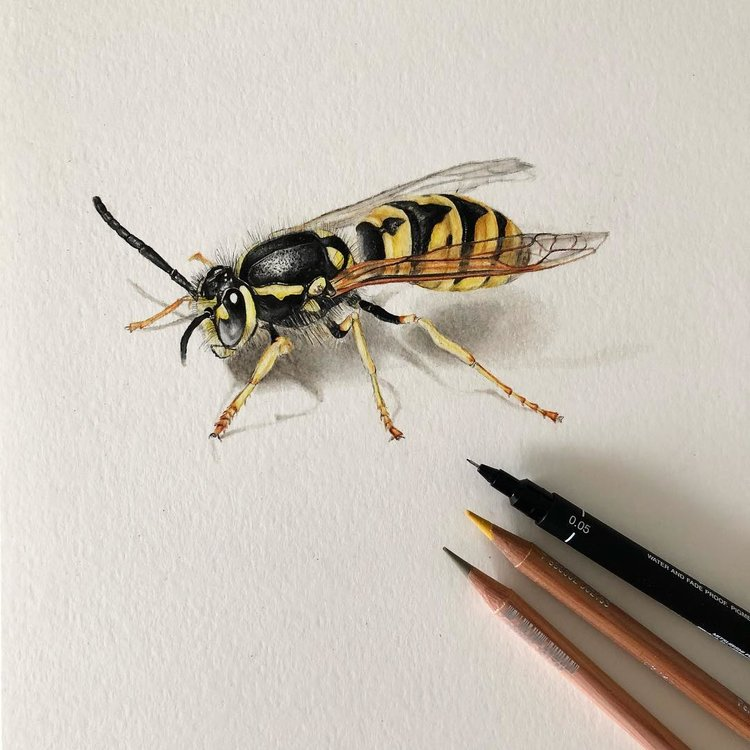 source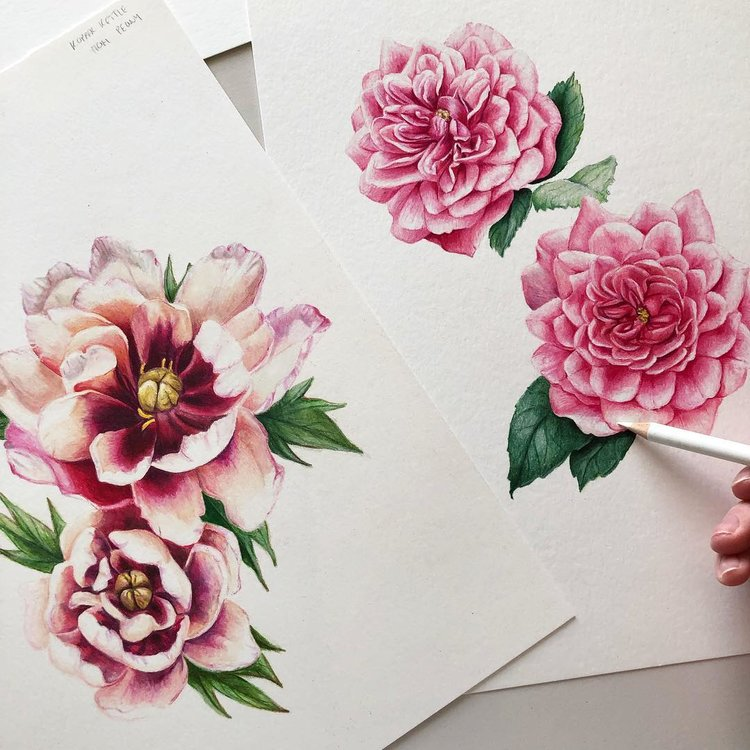 source
The exciting thing is that she's only 23 so we're going to be seeing her amazing artwork for many years to come and I'm sure it will get even better somehow!

Thanks for stopping by folks, God bless you all!
-jonboy
Texas
PS- Here's another skilled artist who loves to draw architectural drawings but this one uses her own body as a canvas! She's a Spanish lady named Mariela Luis and she uses common ink pens like Bic. lol.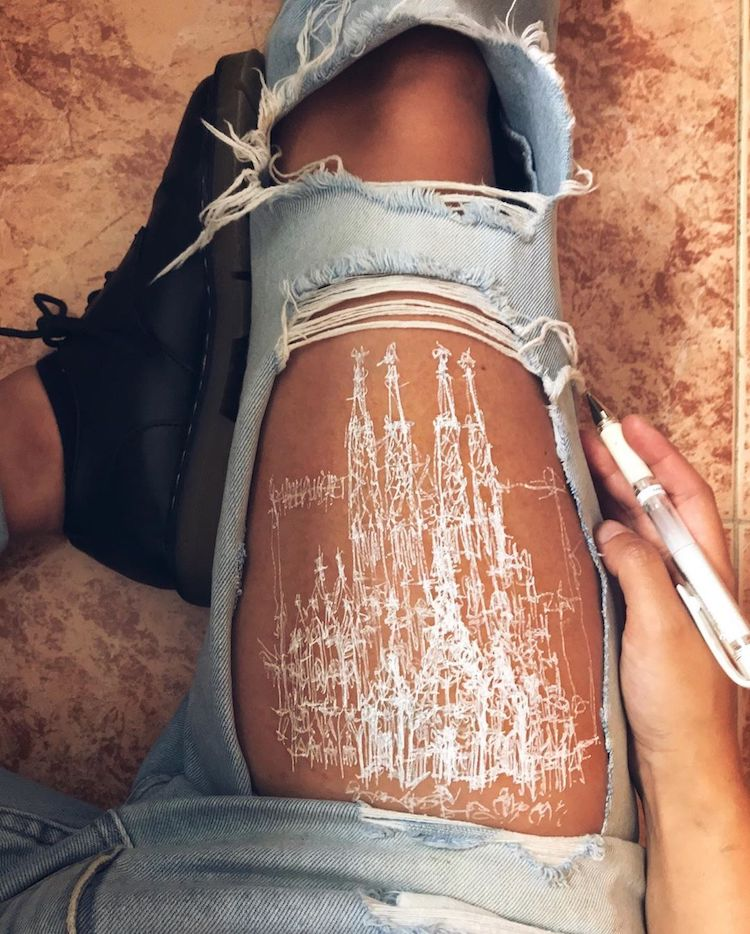 source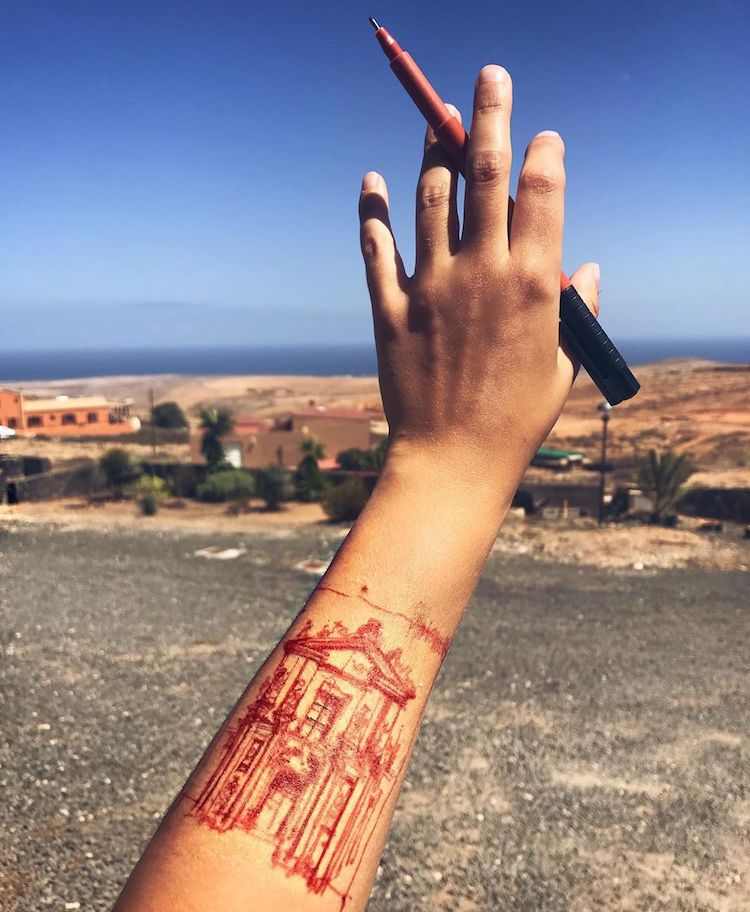 source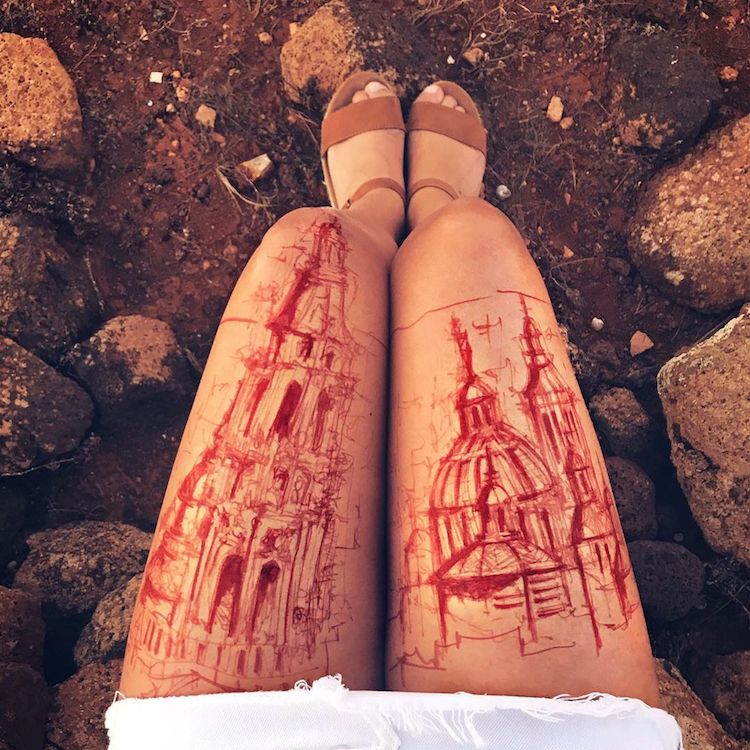 source
She's like a speed artist, it only takes her ten minutes to create one!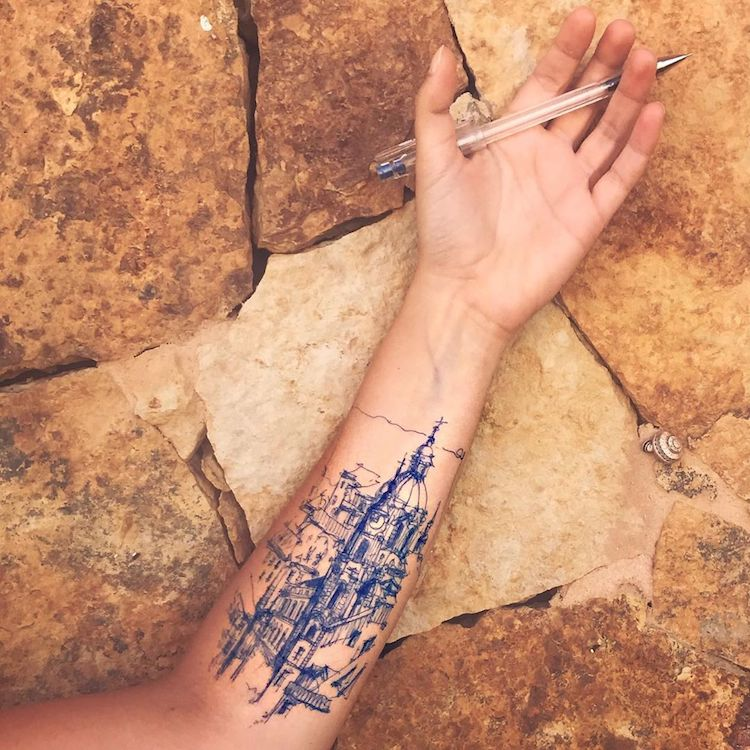 source
I couldn't find out why she does it, I guess for her own entertainment and to put on facebook.
source
I don't know how good for your skin it is to be soaking it with that ink but it's a pretty cool hobby.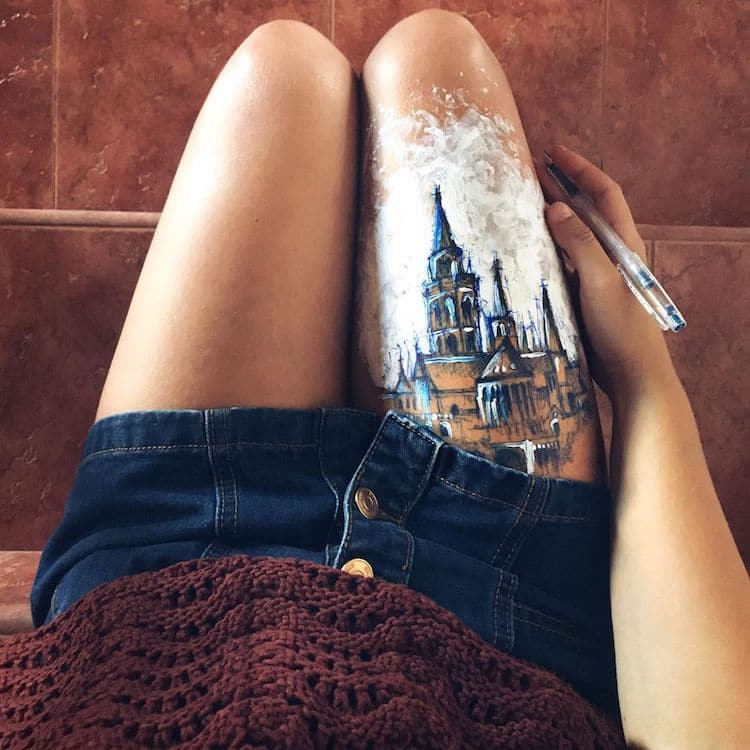 source
People are amazing aren't they?