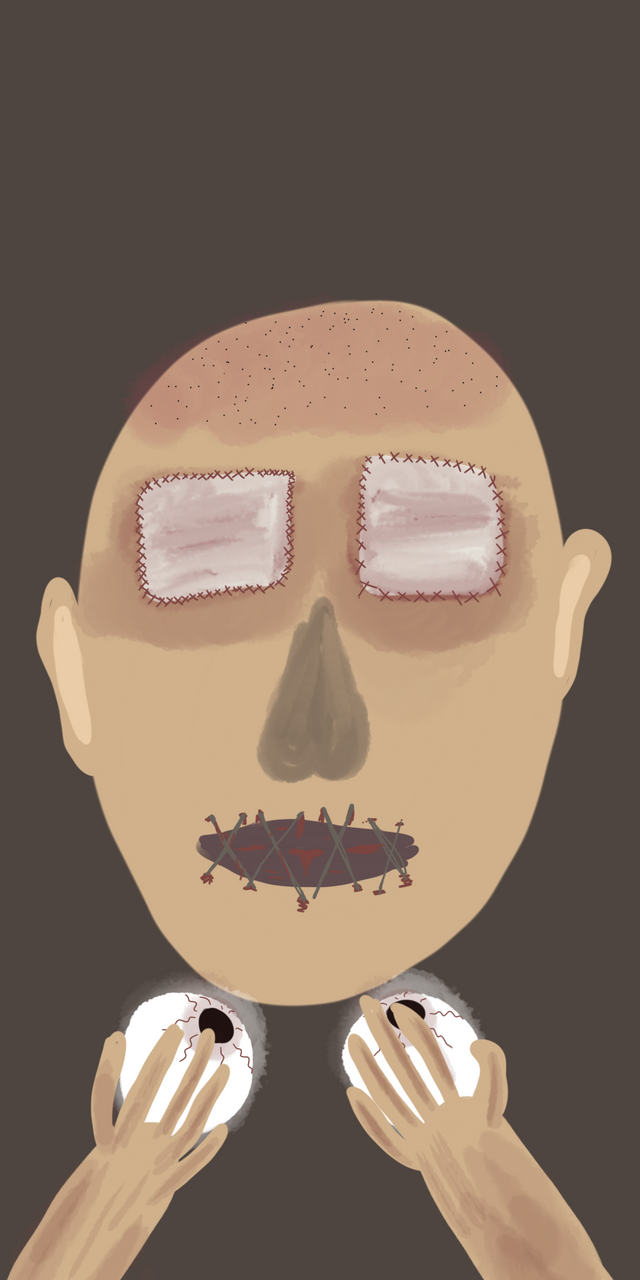 My entry for the contest of @qurator
The challenge is to create 30 words or less horror story. So here is the horror story that I made.
This guy was beaten up badly. His nose, mouth, and eyes were completely damaged. Now he is taking revenge and about to take the eyes of all people.
End of Story
Process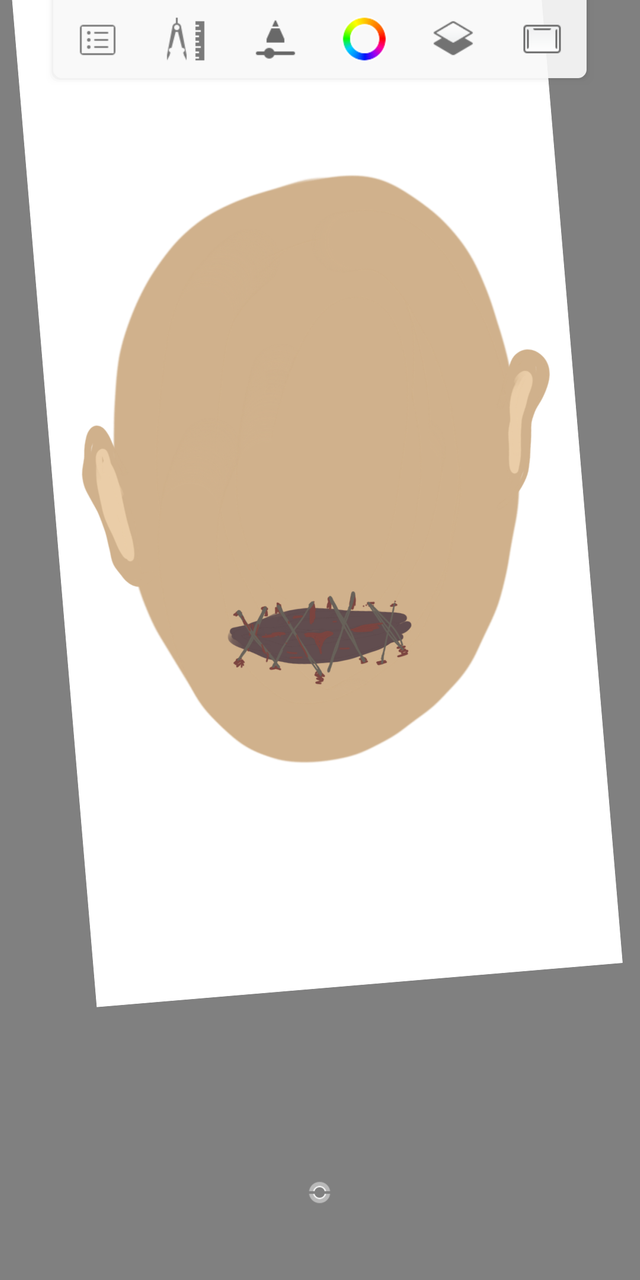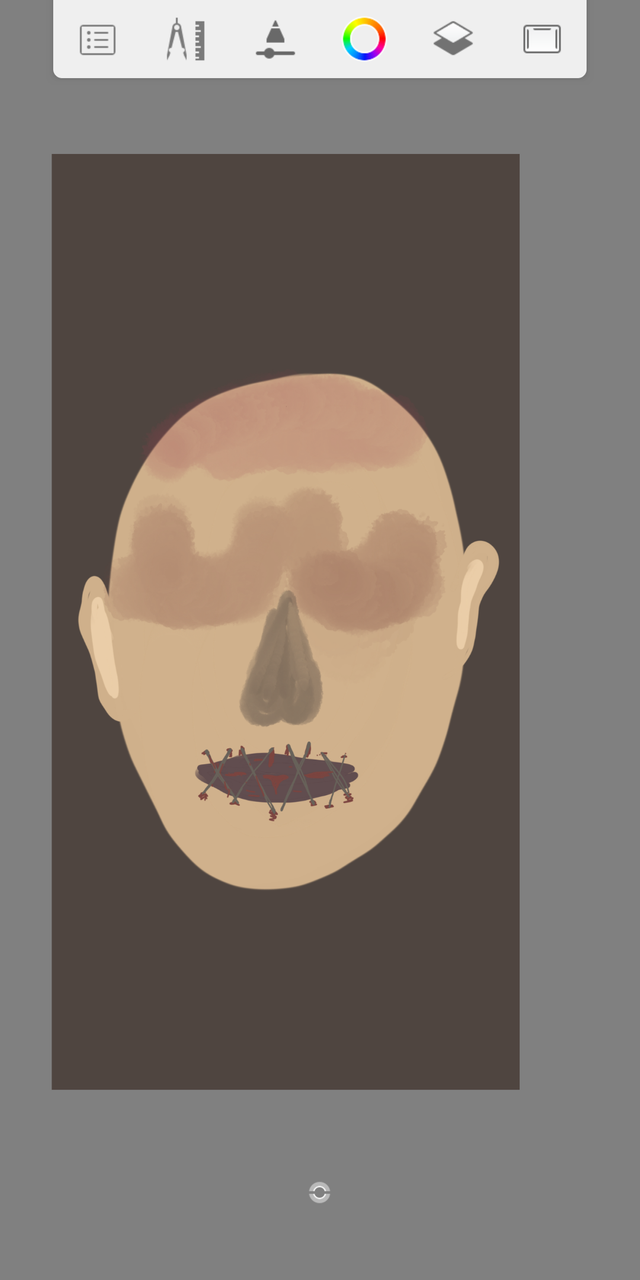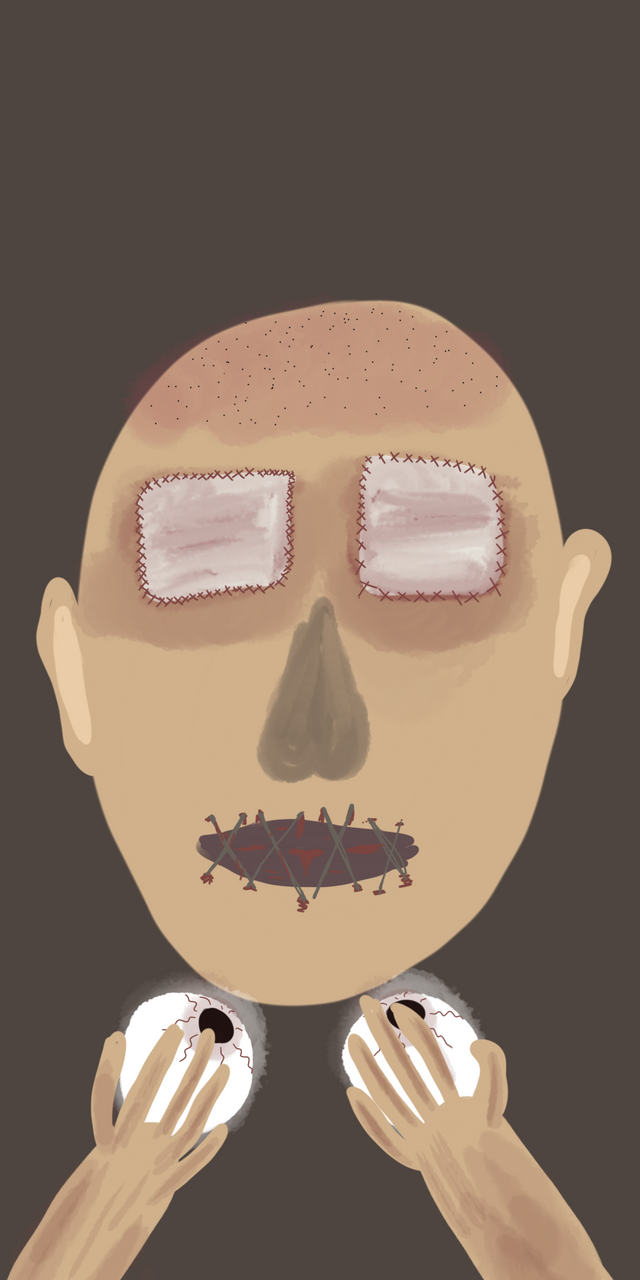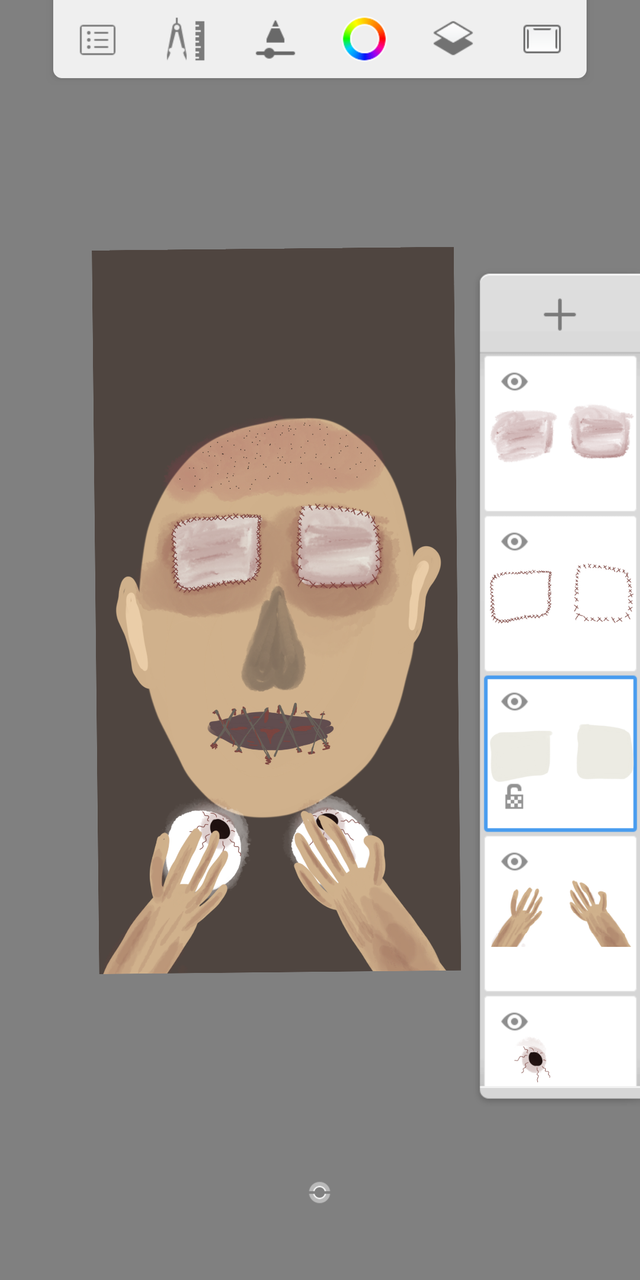 ---