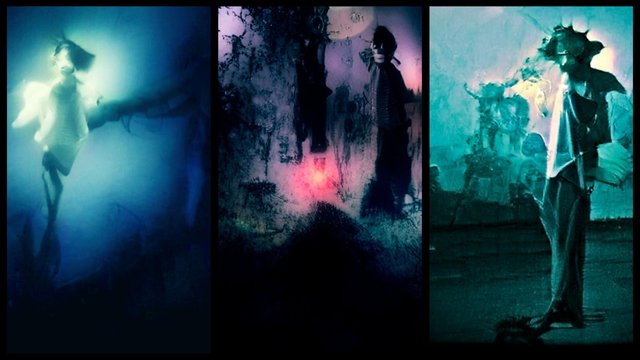 I was reading a horror story set in the Aokigahara Forest in Japan, which is known as the Sea of Trees and the Suicide Forest.
Suicides have unfortunately increased over the years in the Aokigahara Forest, anywhere from 10 - 30 bodies are discovered each year.
105 bodies were found in 2003.
People can easily get lost as well due to the densely populated trees and the magnetic iron in the hardened volcanic soil which can cause compasses to not work correctly.
Some believe that the forest is now haunted due to all the lost lives, with the souls of the dead permeating the trees.
I don't know if I believe that, but I know I won't be visiting Aokigahara Forest ... ever.
And this is coming from someone who loves to explore creepy places.
So, maybe I do believe it....
All I know is that getting lost and starving to death in a forest is up there on the list of my biggest fears.
So, anyway, this story was on my mind as I was creating some digital art.
One of the pieces I created looked like a witch in a forest. I further manipulated the photo to create several variations.
I imagined that ghostly witches from another dimension were the cause of people becoming lost in the Sea of Trees.