Colección Winnie the Pooh
Los llaveros son una fuente de expresión artística. Es como si fuese un pedazo de algo que llamó nuestra atención en algún momento.
Key chains are a source of artistic expression. It's like it's a piece of something that caught our attention at some point.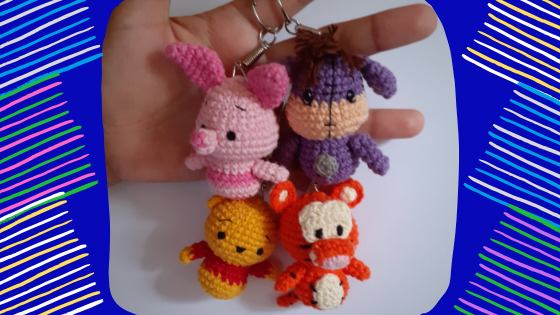 Por otro lado tengo una pequeña colección de llaveros que he ido juntando durante años. Aunque desde conocí a los amigurumis dejé de coleccionarlos y ahora me encanta tejerlos y compartirlos. Tengo en mente tejer una infinidad de llaveros, desde personajes hasta alimentos (para motivar a comer sano).
On the other hand, I have a small collection of key chains that I've been collecting for years. Although since I met the amigurumis I stopped collecting them and now I love to weave and share them. I have in mind to weave an infinity of key rings, from characters to food (to motivate to eat healthy).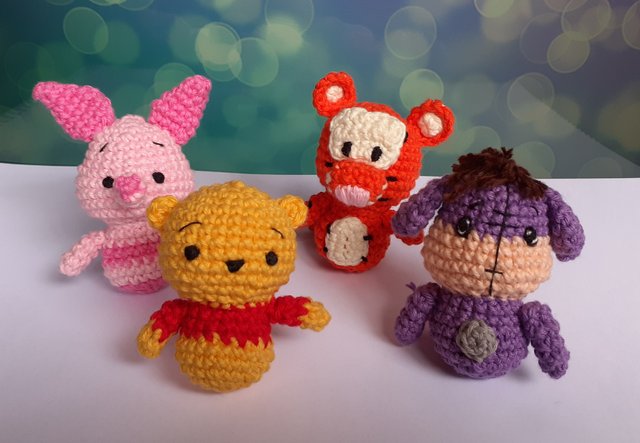 Estos personajes tienen distintos patrones en su elaboración. Sobre todo cuando se trata de la cabeza, el cuerpo es ligeramente similar y los brazos son iguales con la diferencia de los colores. Miden 6 centímetros de altura y fueron tejidos siguiendo videos tutoriales de "Knitoys and craft" a quien le agradezco por compartir tanta creatividad.
These characters have different patterns in their elaboration. Especially when it comes to the head, the body is slightly similar and the arms are the same with the difference of the colours. They are 6 centimeters high and were woven following "Knitoys and craft" tutorial videos, whom I thank for sharing so much creativity.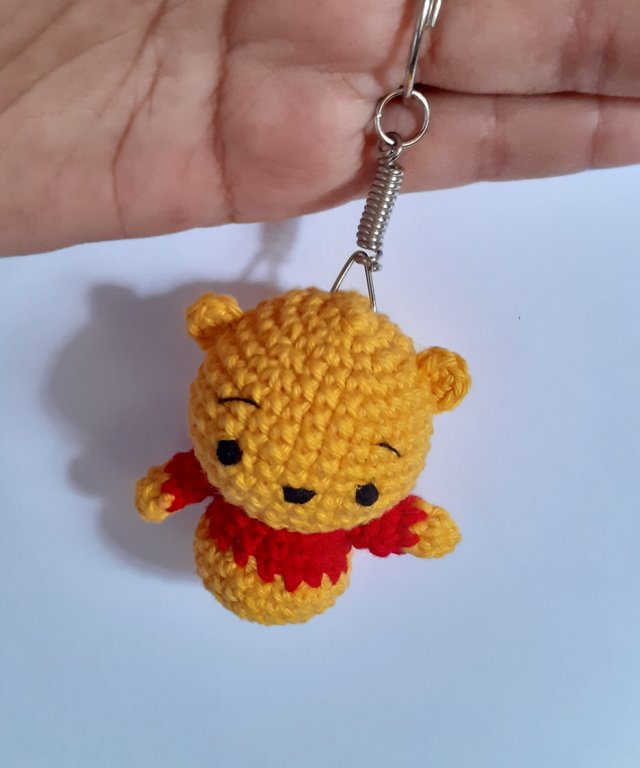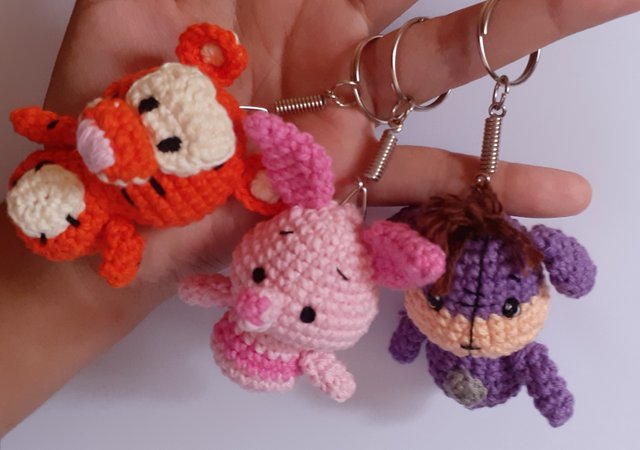 ¡…Hasta la próxima!
See you next time!
  Dato curioso: Las orejas de los personajes también son distintas.