Hi Steemians, today I will introduce the importance of gesture in drawing and how to do it. I have talked about the importance of contour drawings for accuracy here and here but gesture is important for expressiveness in your drawings.
These drawings do not need to be accurate and look like scribbles on a page. The key is to draw rapidly and continously without taking your pen or pencil off the paper.
You should draw not what the thing looks like, not even what it is but what it is doing. - Kimon Nicolaides
For example when drawing a fighter, draw the thrust of the arm punching and the clenching of the fist. Gesture drawing is about feeling the movement of the whole.
Quick gesture drawing I did in pen.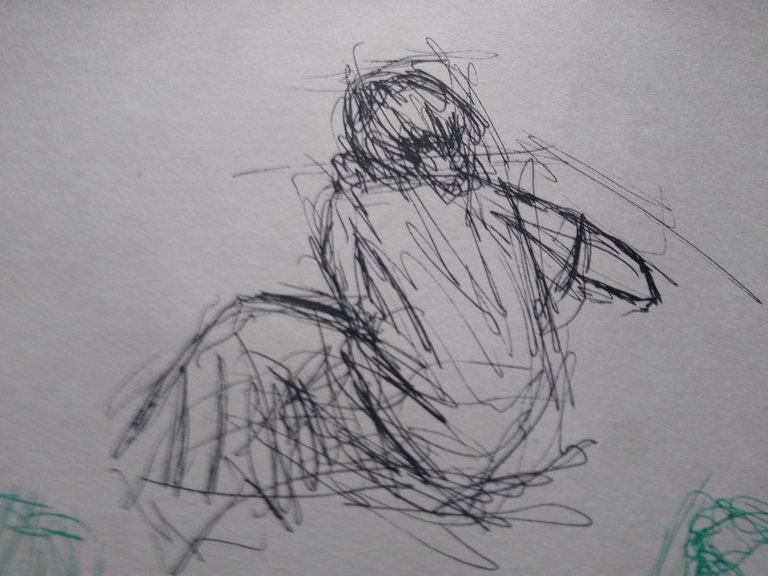 The pencil will often go through center and sometimes the edge of the form but you should not try to follow the edges. It is only the dynamic action and movement in space you are trying to capture. You need to feel what the model is doing to capture it yourself. Imagine the entire thing as a unit of energy and unit of movement. In the first five seconds something should be put down that indicates every part of the body in the pose.
Very quick gesture drawings. In this case only had time to do one or two lines to represent the form.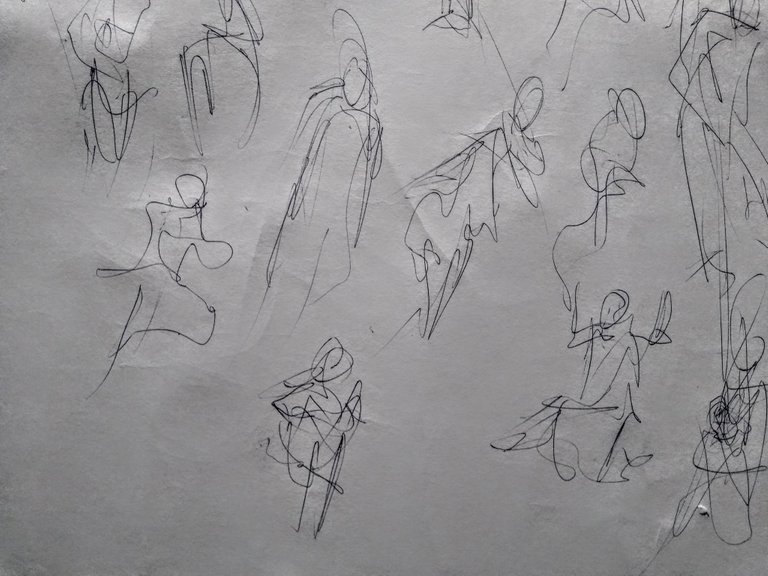 A bit more detailed gesture drawings. I tried to get the whole form in the first five seconds but you can still see here that I am thinking of edges and should try and imagine the whole thing as a whole unit.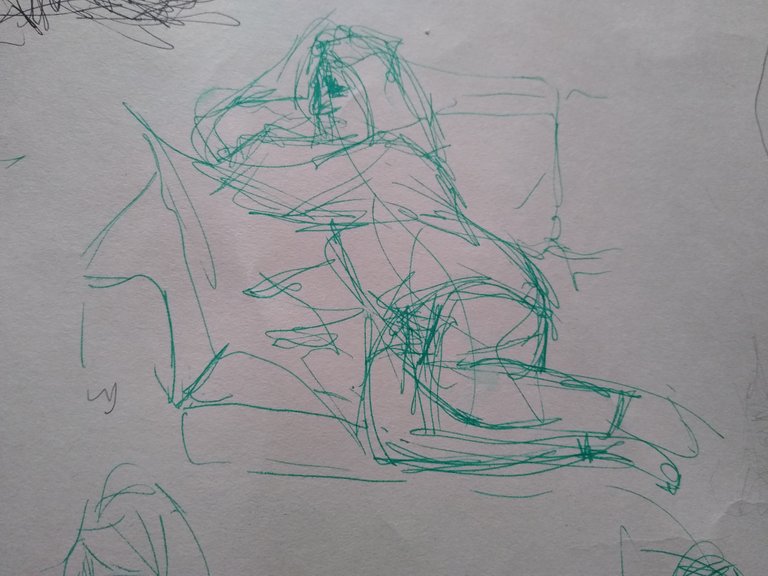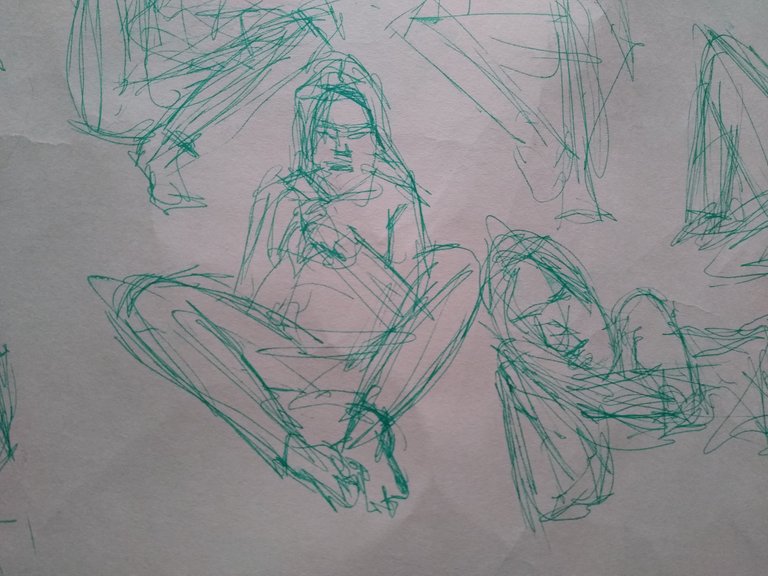 Thanks for checking out my post and hope you learnt something about gesture drawings. I will continue to share my progress and what I have learnt in further future posts.