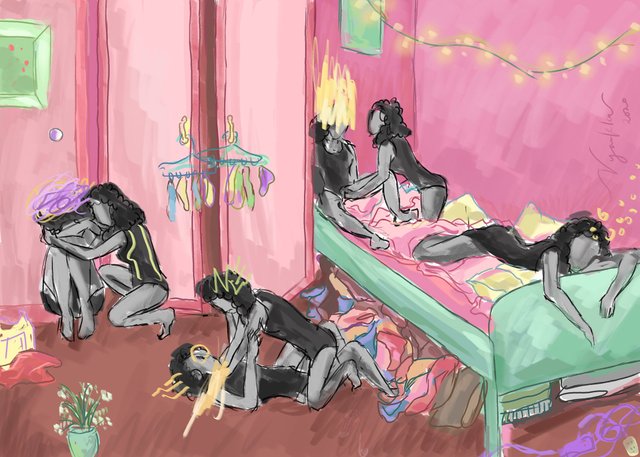 The fourth painting study in the series. Here are the previous ones: The Daydreamers, House On Fire, Eat Shit Before The Dessert. It takes me around a whole day to finish one work. Aaaaa at least I can see clearly now and they aren't just foggy ideas anymore. I will probably make two more or so. :D


Here's the process:


Sketching. This is my room btw.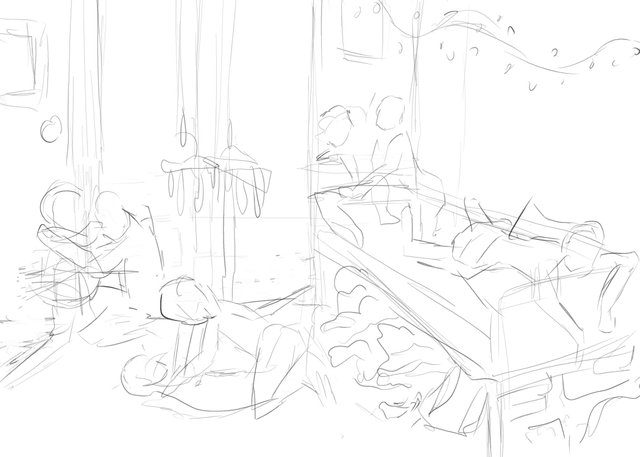 Then added the colors. I love the pink being the dominant color. :D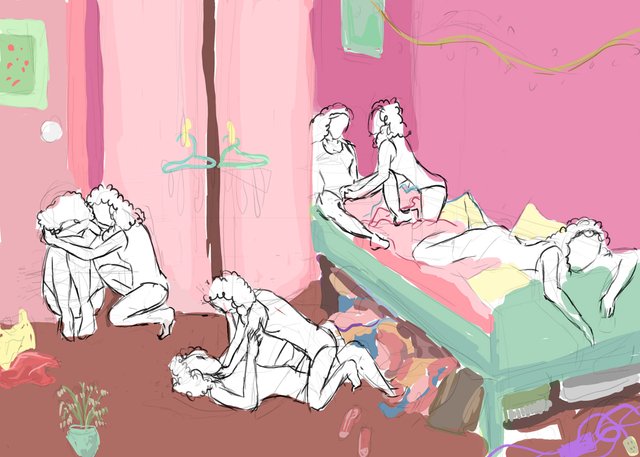 Temporarily hid the colors layer so I could properly work on finalizing the lines.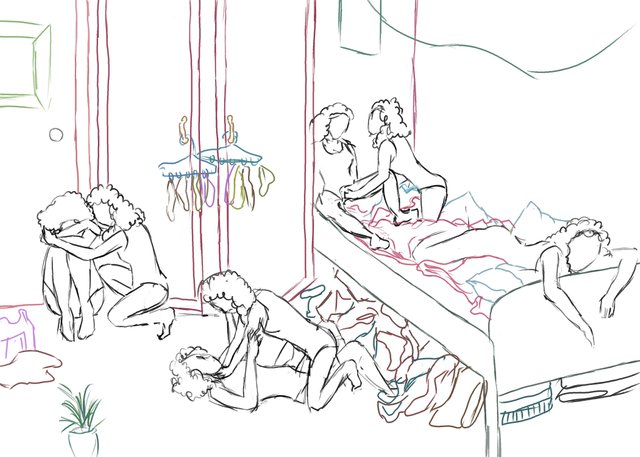 Finalized the colors.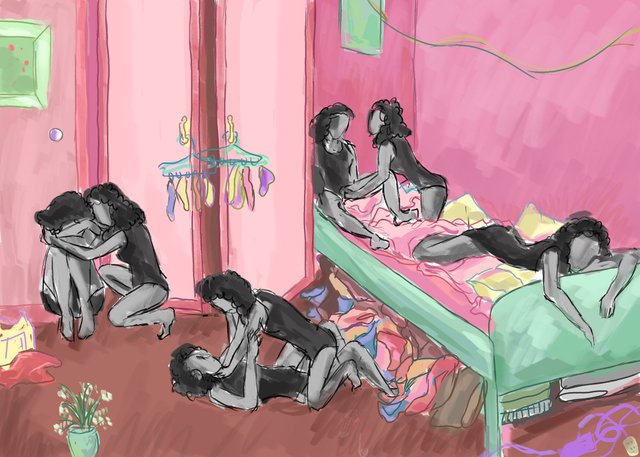 And added the details or some random shit I wanna add. :D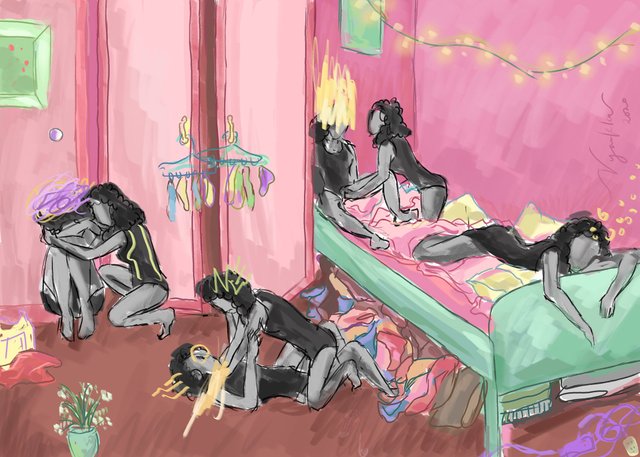 And that's it. This is the painting in the series that I'm most excited about painting on a canvas. There's just so much going on and lots of symbolism.