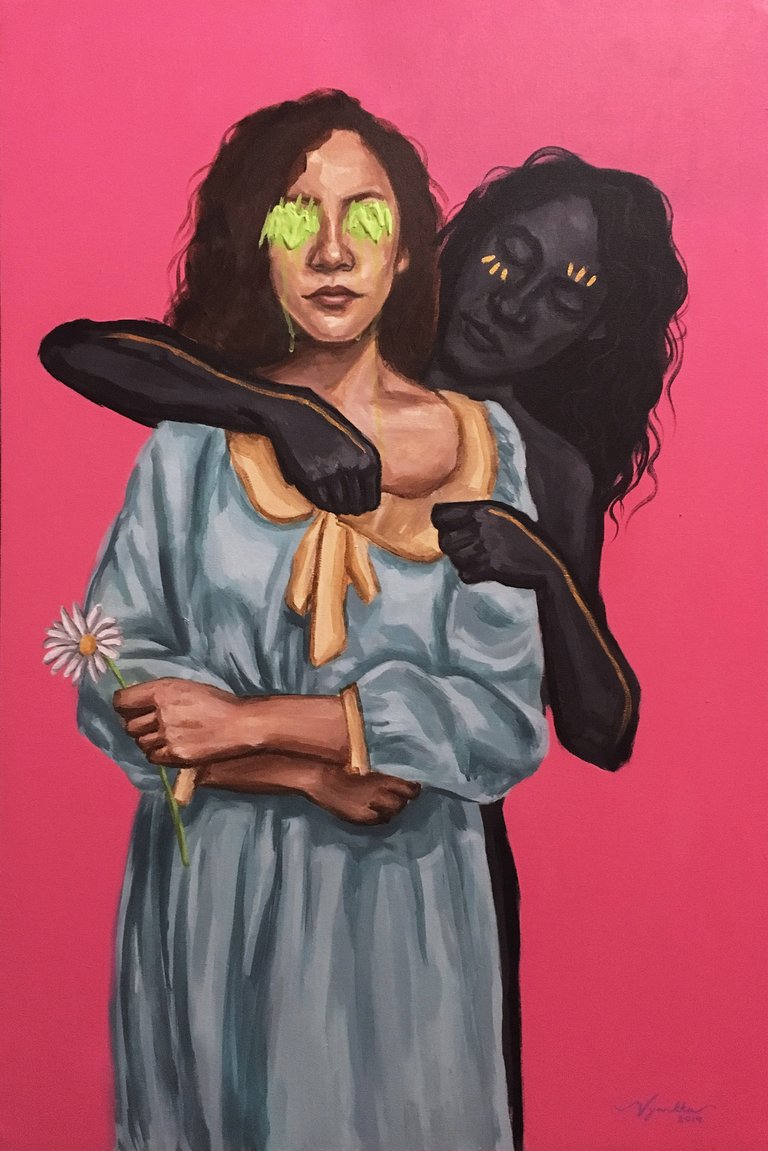 My Body Is My Property
Acrylic on Canvas
36 x 24 in
2019
---
About the Painting
I have talked about the banning of my "obscene" work for an exhibit in my previous post. As I mentioned, I only had 1 week to make a new SFW work that would replace my "obscene" painting. In that 1 week, I didn't have a canvas ready. I didn't have a new concept either. I did all those processes from scratch in just a week.
Normally, this would be a pressure, as my creative process include a minimum of 2 weeks before I could think of a good concept. Sometimes even a month.
But I was pretty chill about it. Not because I believed in myself, but it was a form of protest.
I kept procrastinating in that one week. I could've started it a day after the announcement but I didn't. I started painting it 12 hours before the deadline. Since the medium used was acrylic, it was okay since it dries fast. I normally work with three or more layers, but this time I just did two. In my own standard, it was a mediocre work.
The concept is the same as my previous painting. But only "SFW".
My concept is about owning your body and exploring one's sexuality. It's supposed to look like the black "me", which symbolizes my id, is taking a peek at the ego's body.
The ego's eyes were covered because the society blocks that act because it is deemed as immoral.
The daisy, as seen in most of my works, is used as a symbol for potential, vulnerability, purity, and growth.
---
Process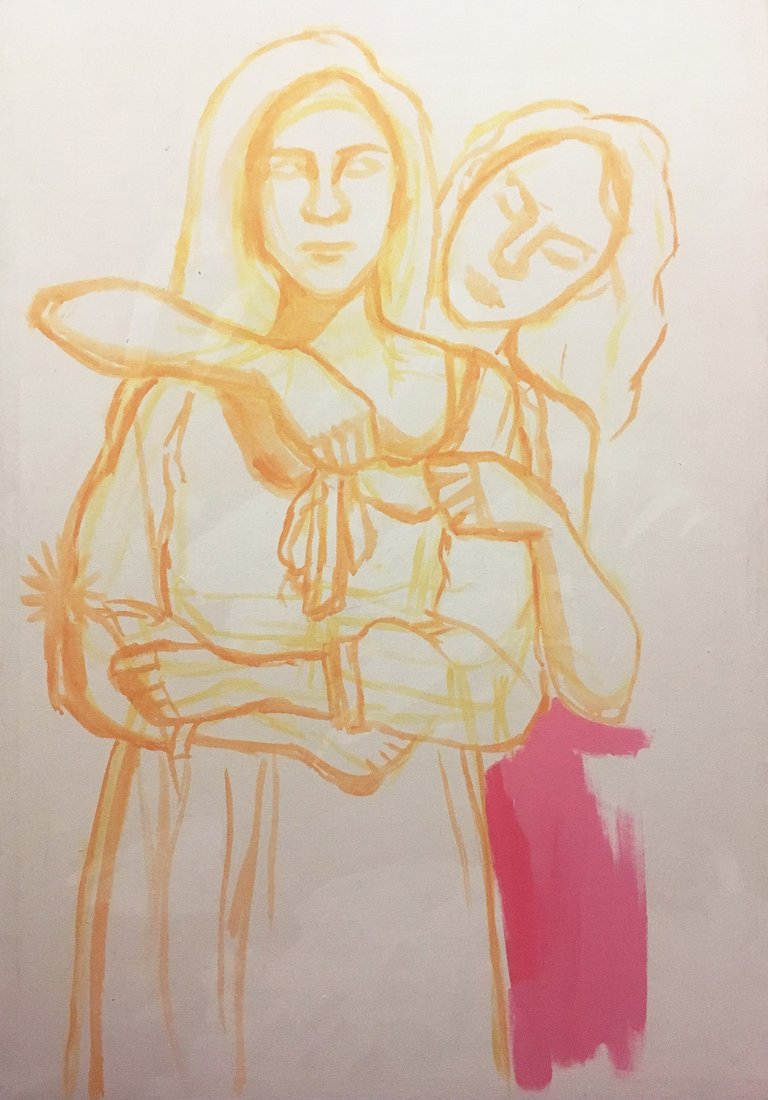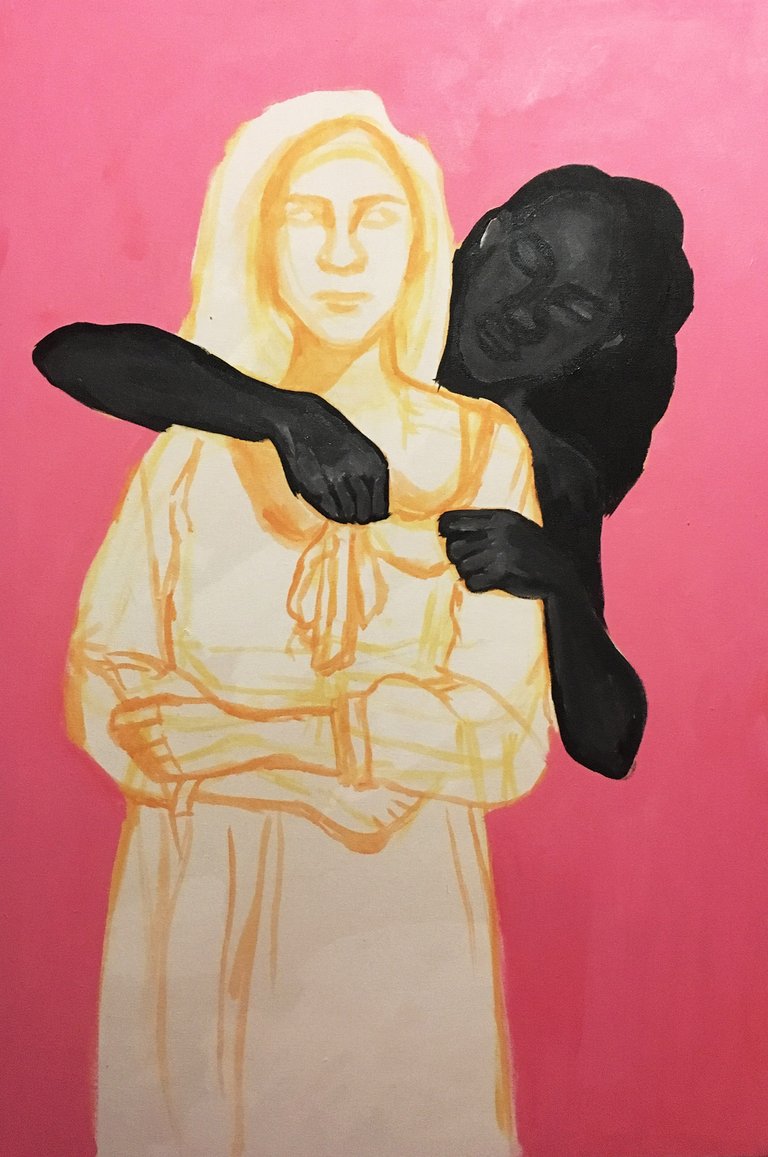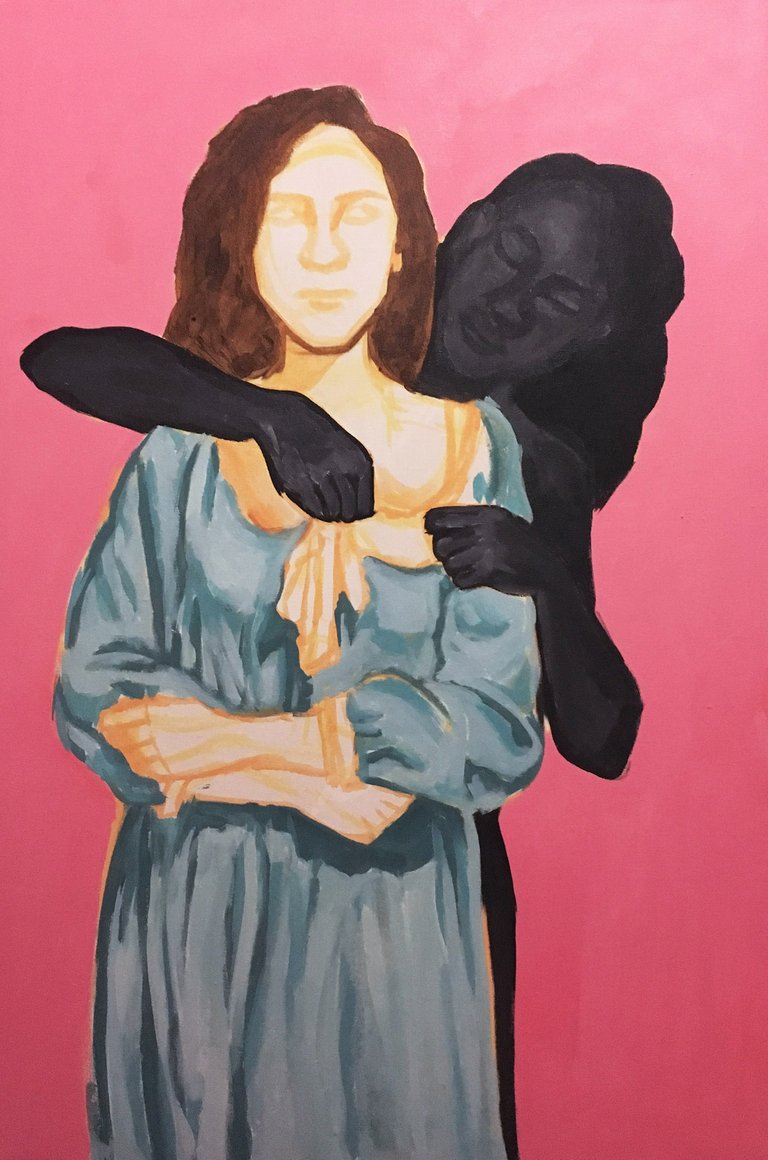 ---