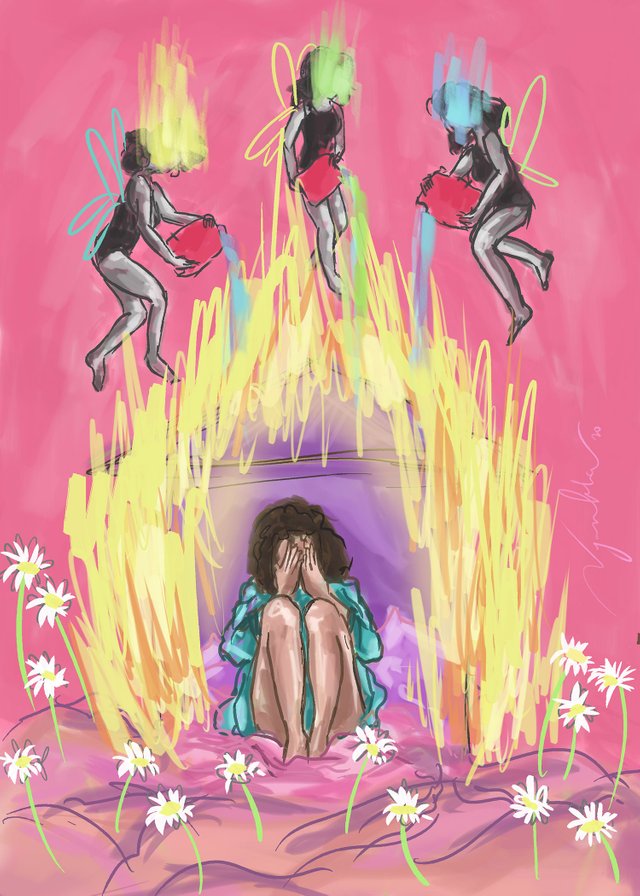 Another painting study that I made on Photoshop. Just finalizing the composition and concept before painting it on a canvas.
Making a painting study is harder than making the final output in my opinion because during this stage, it needs a lot of thinking! So that's why I'm also been stressed out lately.


Here's the process of making the study. Luckily, I was able to decide which color scheme to use in my head before making this. So I didn't have the moments of changing colors here and there.


The first stage was making a rough sketch.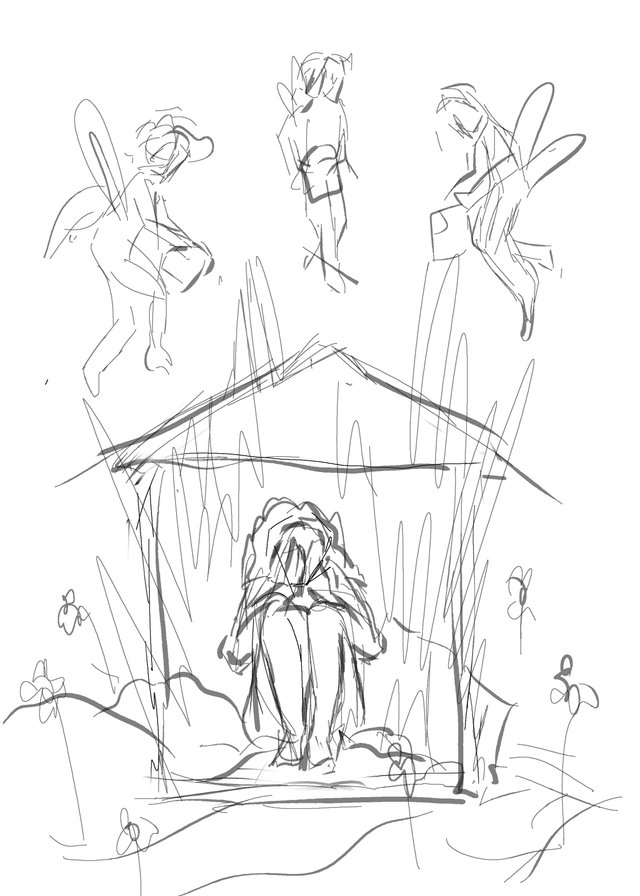 Then finalizing the lines.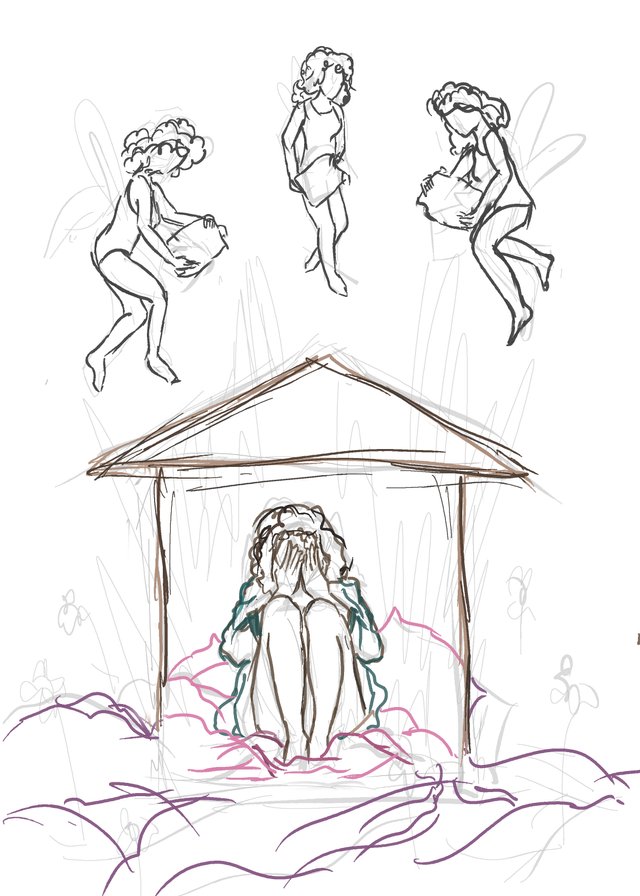 Laying out the colors.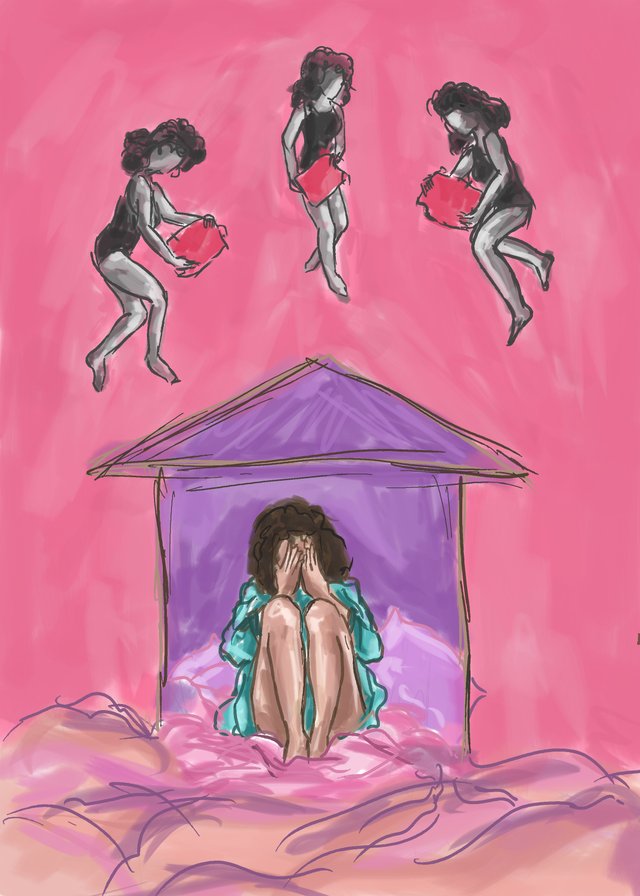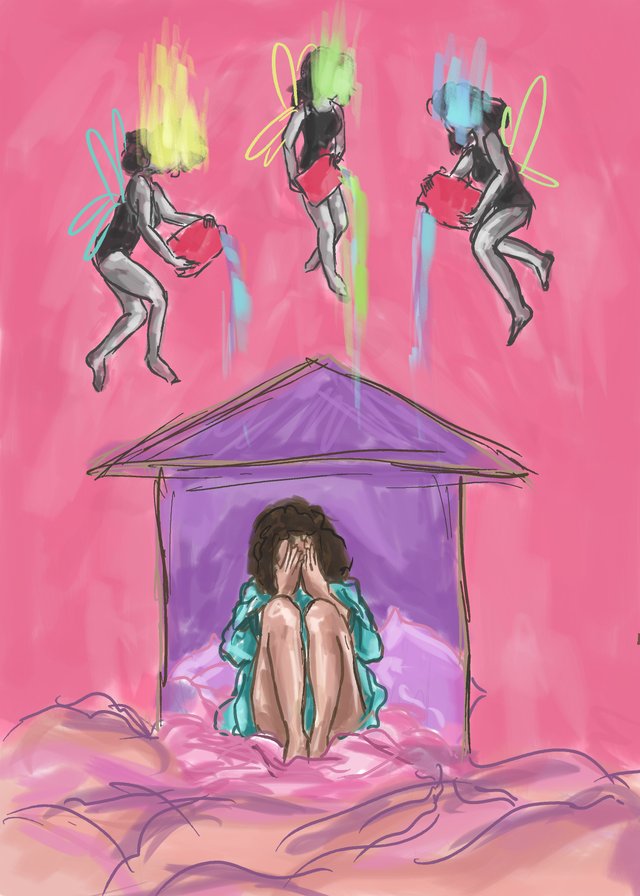 Then putting the fire and daisies.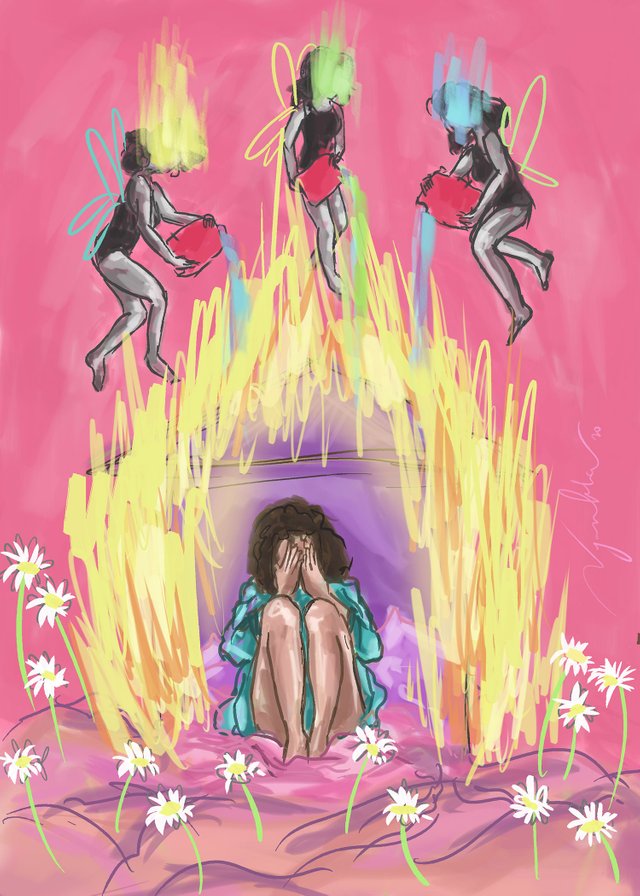 ---
Critics are always appreciated as they are necessary so I could look at the study once more before laying my brush on a canvas (where CTRL + Z doesn't exist). Thank you! :D