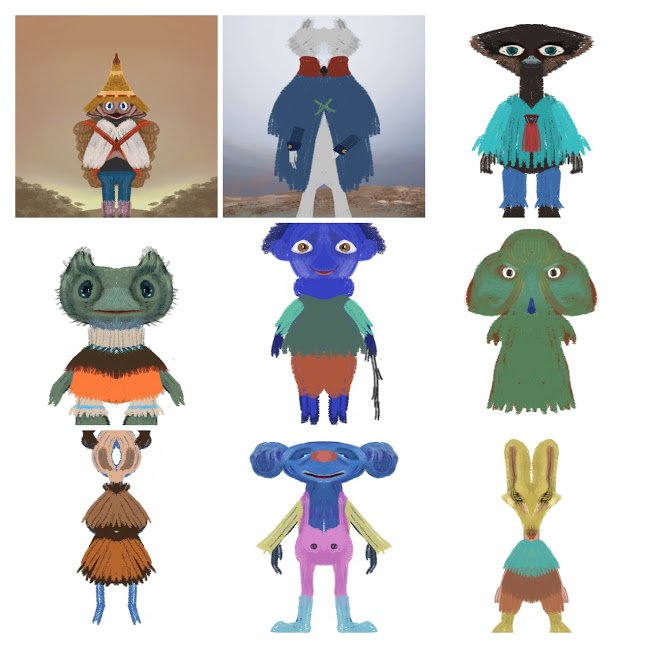 Hello Steemians,
I made a collage of the pending characters that I started designing from previous months. Some are already finished but most of them are still waiting to be edited. I do not know why I lost the drive to continue with my contest. It was doing fine, the Name Me Contest in case you have not heard about it. I was inspired to create because of the Steemians who are supporting my initiative not only that I was inspired because the process and experience of creating is like a happy pill for me. Until, one day I just got lazy to make a post. I wish I could find a good reason why I stopped. Did I got burnt doing it? Maybe I needed a break and stay offline for a while? Now that I am blogging again does this mean I will commit? Maybe it is the commitment that is making me lose the energy. Is that so? I am not sure.
I felt like these cute characters are being put to waste and they should see the light of Steemit someday. I hope I have the motivation to do that and I am convincing myself right now that this post should be the start.
How are you my friends? I miss you all and this platform. Thanks for reading my random thoughts.