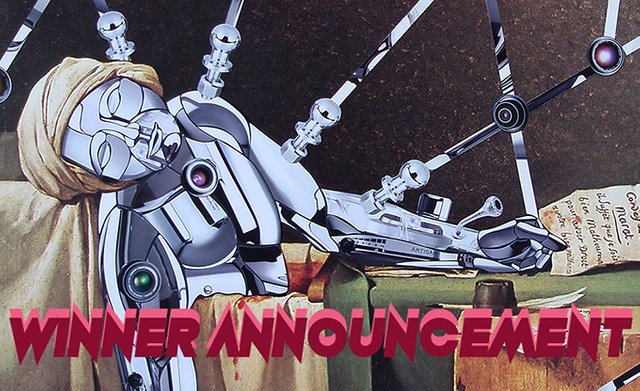 The second contest is over and even though i am happy to see the beautiful artworks that all participants prepared i am little disappointed because the entries where less than i expected. I think that it was my fault because i did not have the time to communicate the contest and did not made any updates. Also i am starting to understand that maybe the community needs more time to prepare a new artwork and i am thinking of expanding the next contest to 3 weeks.I also saw that all of the artworks this time were all digital, i will take that in account next time and maybe provide you with some libraries of free images that you could use and experiment.
Honourable Mention 1. 10 Steem and 100 CreativeCoin Tokens.
A digital collage, very contemporary in idea and with a lot of interesting details.
Honourable Mention 2. 10 Steem and 100 CreativeCoin Tokens.
An insane funny and symbolic digital artwork. The artist used his own images, which i highly recommend and even made a cool collage wordplay.
Third Place. 20 Steem and 200 CreativeCoin Tokens.
A futuristic digital artwork from one of my favourite collage masters.great concept and execution with an amazing gif and all the sources for the images.
Second Place. 30 Steem and 300 CreativeCoin tokens.
Expressive Art by @juanzcorpion.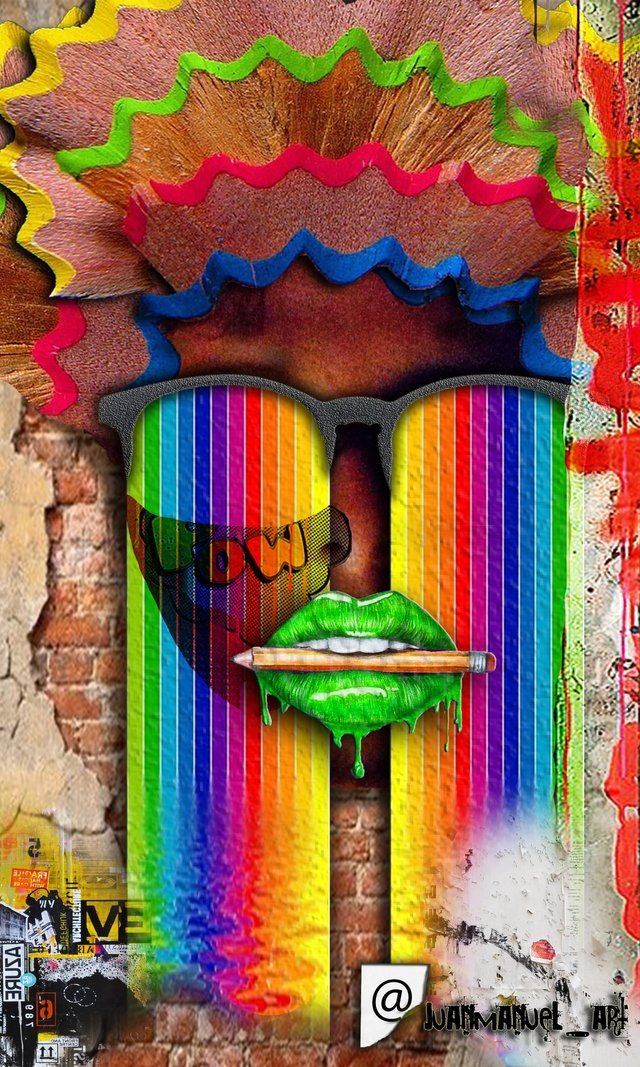 A colourful digital collage, very artsy and with a positive energy that puts a smile on your face. The artist provided a lot of progress photographs and sources.
First Place. 50 Steem and 500 CreativeCoin tokens.
My first attempt with Time by @yanes94.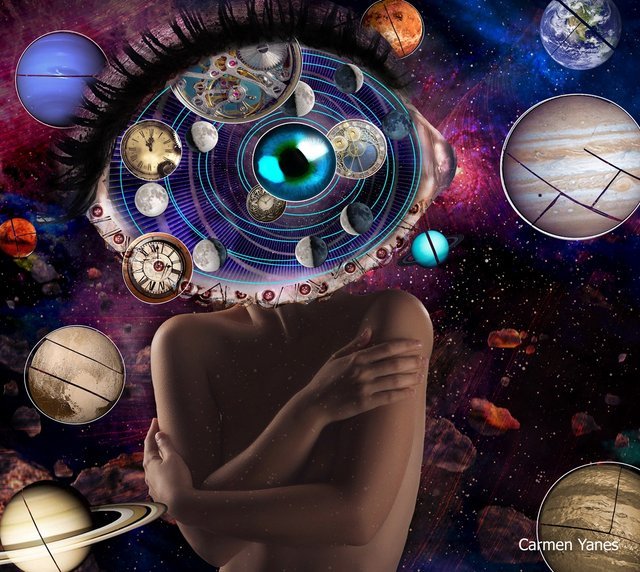 First attempt and first prize for this digital artwork. I really loved the cosmic theme of the collage and i can appreciate the hard behind the creation of the artwork. A balanced composition with a lot of little details. The artwork is presented with a well designed progress gif and all the sources of the images used.
Congratulations to all the winners and thank you everyone for taking part, it's a great honor for me.