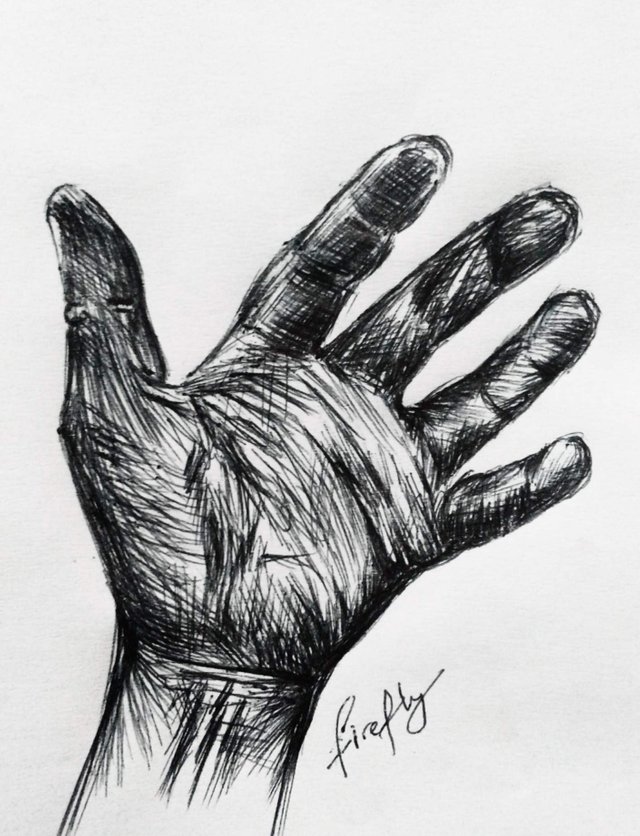 Hello Everyone. I hope you're having a wonderful weekend.
I've been less busy this evening and while going through some of my drawings on my phone gallery, something caught my attention. I saw a pen sketch of my left hand I had done some days ago which I planned to share with you guys but forgot. Pardon me!!!
I remember having thoughts that I had done a live drawing recently somewhere but have been so busy and carried away that I just couldn't remember when and what exactly I drew until I saw the sketch again today.
I made this sketch out of boredom while waiting for a friend at a restaurant. I used a black pen and pelican paper for this sketch.
Here are the steps in the drawing;
First, I drew the outline of my hand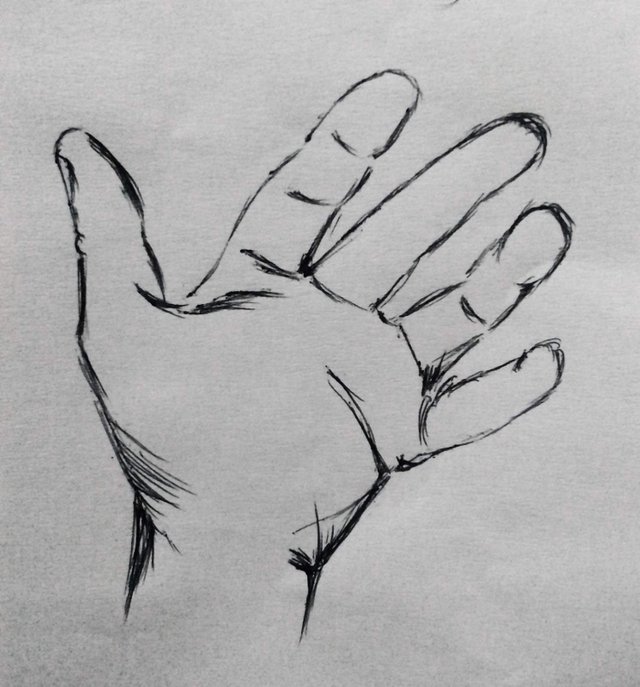 Then I began shading my fingers using hatching shading technique which I later switched to cross hatching.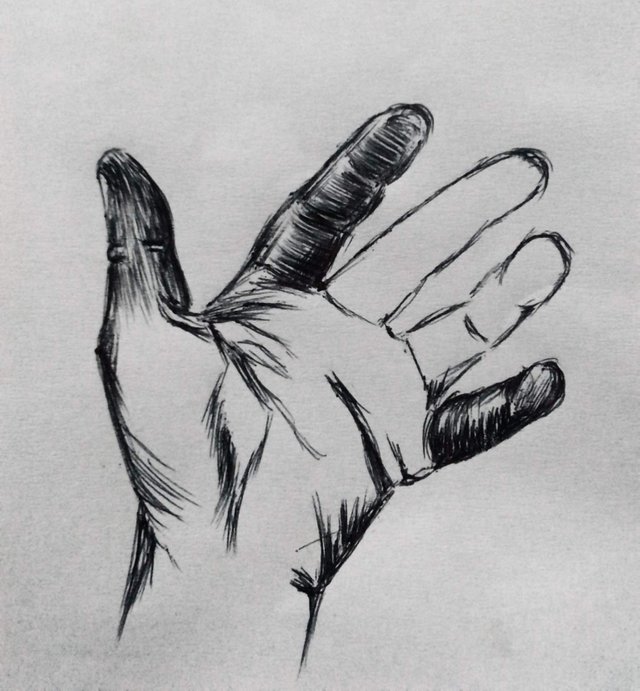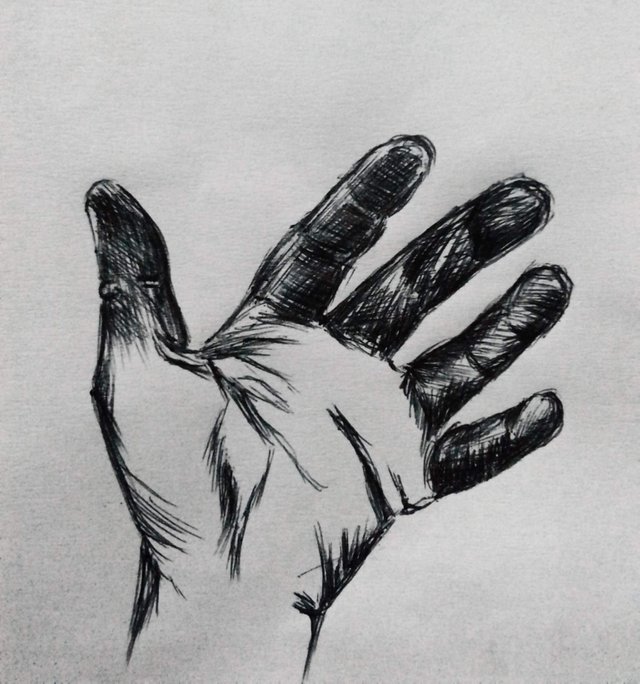 I did more shading and added a lil more details.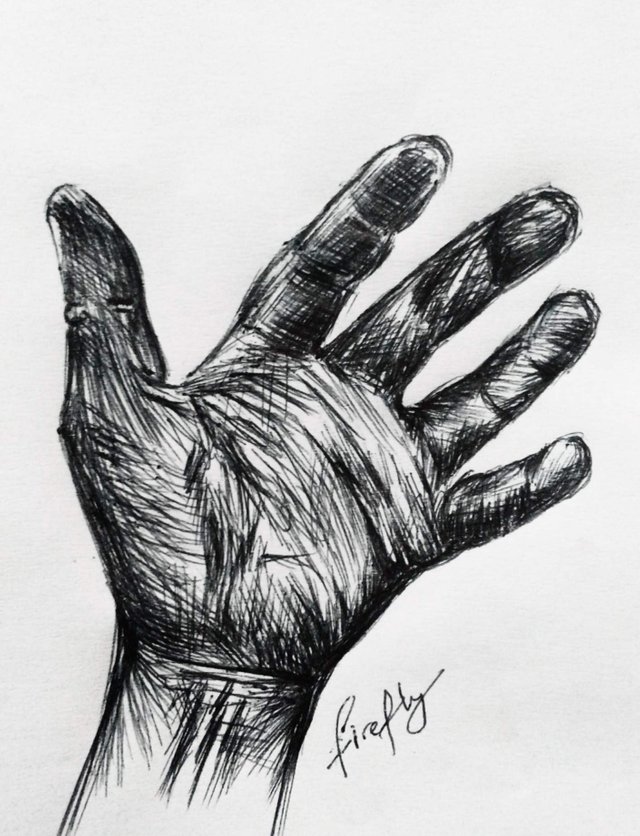 Thanks for reading and viewing my sketch. Do enjoy the rest of your weekend. Bye for now!!!
Posted using Partiko Android