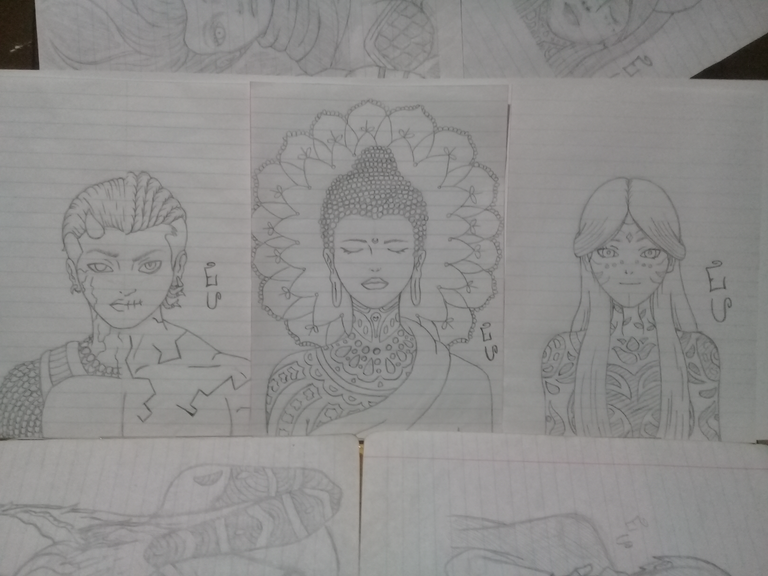 Hi, folks! Here I share with you the sketches of what will be my next digital illustrations. They are three characters of my authorship and a new one based on something that catches my attention. Find out below the explanations of these sketches!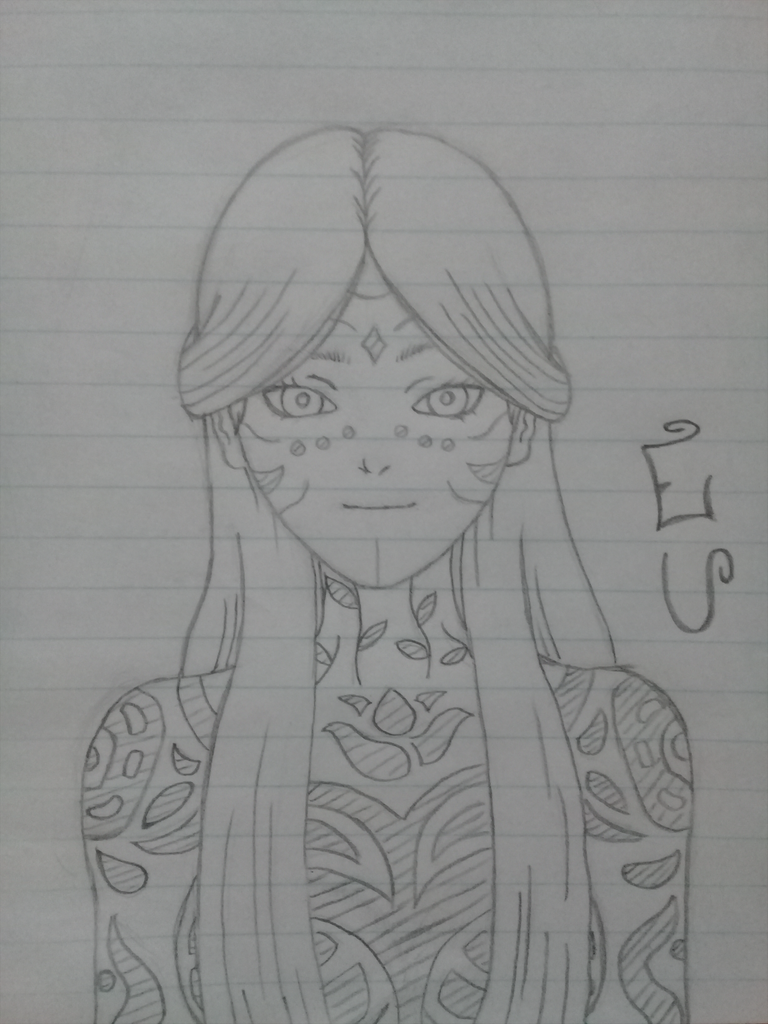 Well, first we have Fire Eve, an original character whose design some of you may have seen before in my blog, since I published my first drawing of this character a few weeks ago.
I really like the look of Fire Eve, so I'll take this character and develop it further. Who knows? Maybe I'll create a story for her like I've done with some of my other characters.
But for now, I just want to make this simple drawing that will help me to get more familiar with the character and define its design a bit more. And of course, when I start digitizing this sketch there are a few things I already have in mind to modify.
Next drawing!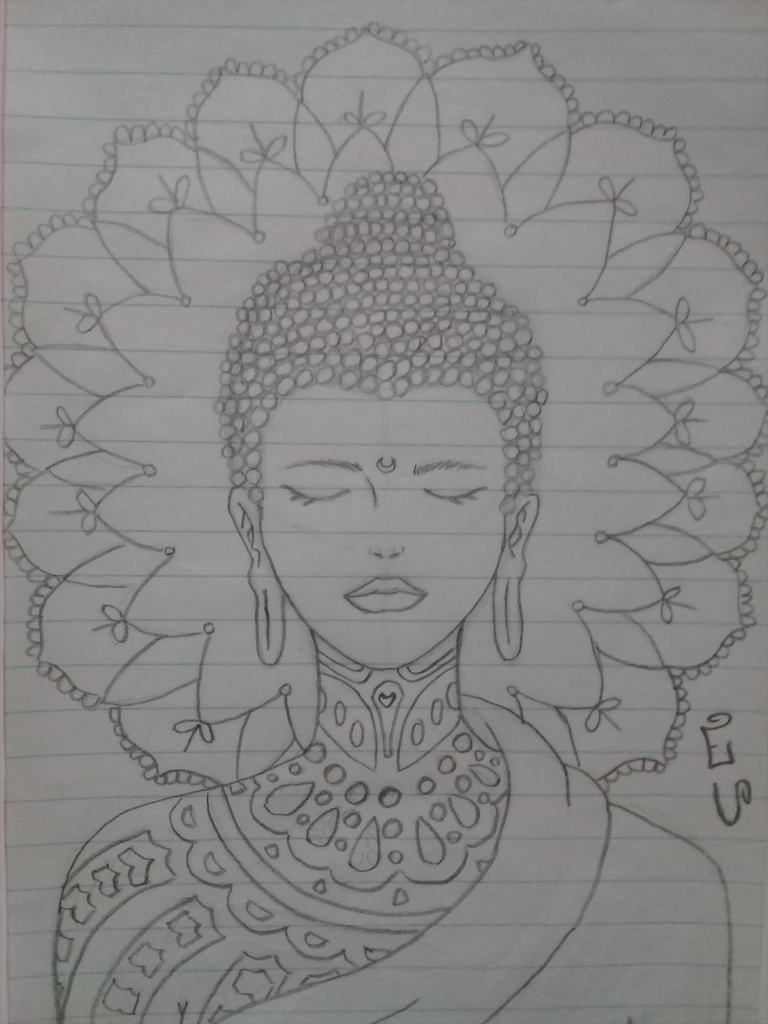 This drawing is special, as it is not a character I will add to my list of characters. I just really like these kinds of Buddhist figures, and drawing them is a little relaxing for me. And since I had some time without doing this kind of drawing, I took the pencils and made this sketch.
I'd like to start digitizing this sketch. I wanted to make a lot of details to this one because I imagine it with many light effects in the drawings of her body and in the background decoration. This illustration will definitely look beautiful, and that's why I want to start doing it.
Next!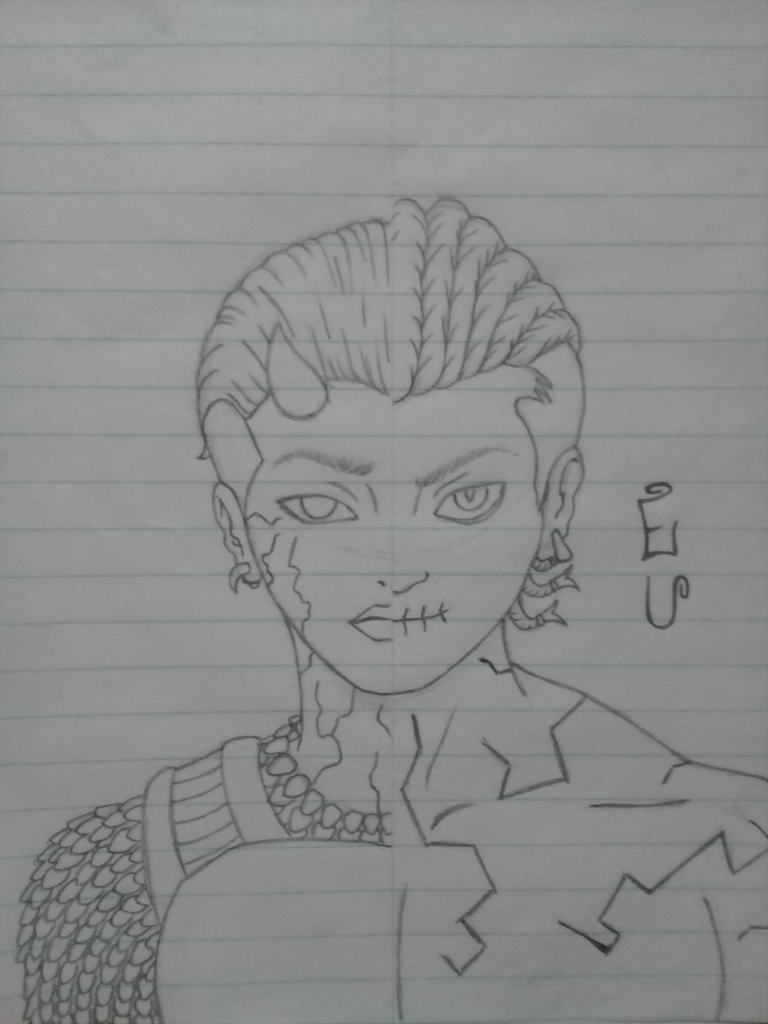 These two are Indamura and Mindara, two characters of my authorship that I designed last year around this time.
These characters belong to a story I wrote, in which Mindara, The Man of the Flames, is the main character. Indamura is only a secondary character not very mentioned in that story, but the truth is that later I got attached to the design of these characters and linked them as eternal rivals. You know: Professor X and Margneto, Son Goku and Vegeta, Batman and The Joker, Indamura and Mindara...
This is a sketch that I also really want to digitize, because it's been almost a year since I designed these characters, and I'm excited to do it again. I have a lot of new light effects to add to them!

So, that's all I wanted to share with you for this occasion. Soon I will share with you the digital illustration of one of these three sketches. I have to choose which one to start with! Which one should I start with?
Thank you very much for your attention and support. I wish you a wonderful day and here we say goodbye. See you soon!