Plants covered by snow (6 Pictures)
Hello dear Hive Friends, I hope everyone is well and had a nice day! Recently I took some pictures with the topic plants and snow and would like to share them with you. I think because the plants are not completely covered with snow, and still show some of their beauty, my photo theme and the colors come to light even better and look more lively.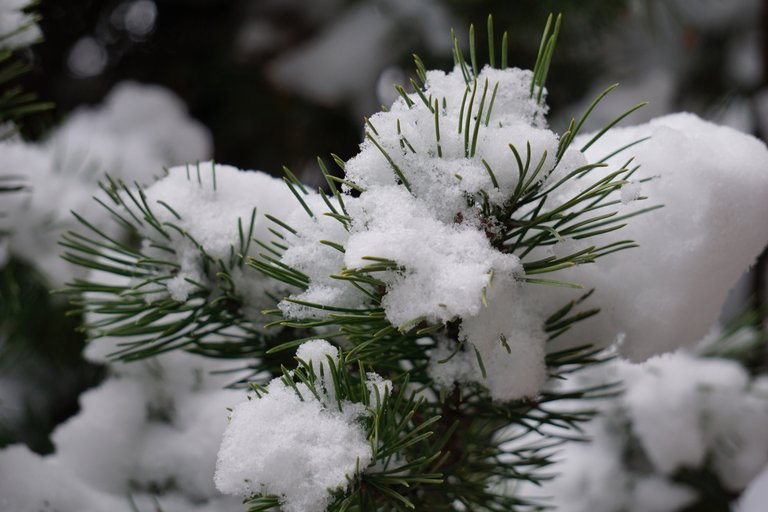 In the first pictures you can see a pine, which is also scientifically called Pinus. Pinus is mainly widespread in the northern hemisphere and is a typical symbol of immortality and eternal life. The cone of pine trees can be found worldwide and is also a well-known symbol in mythology.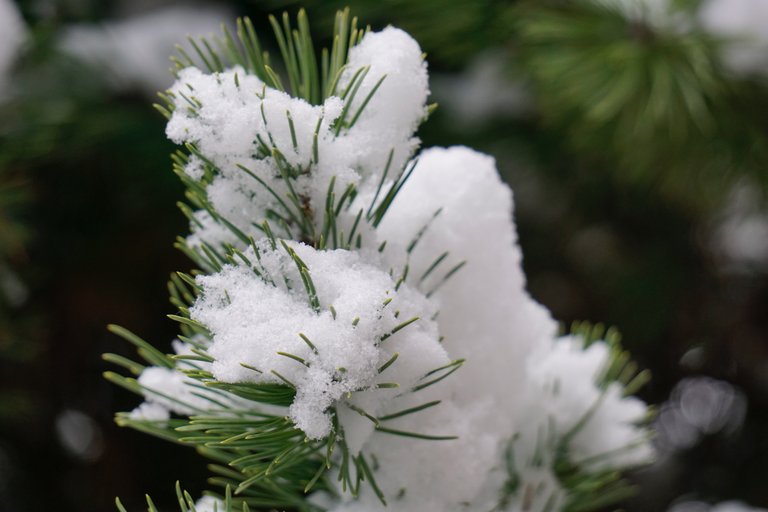 Even the ancient Egyptians believed that pine cone was connected with the power of the universe. The pine cone is also associated with spirituality and the pineal gland, the so called third eye, which is associated with mystical and spiritual experiences.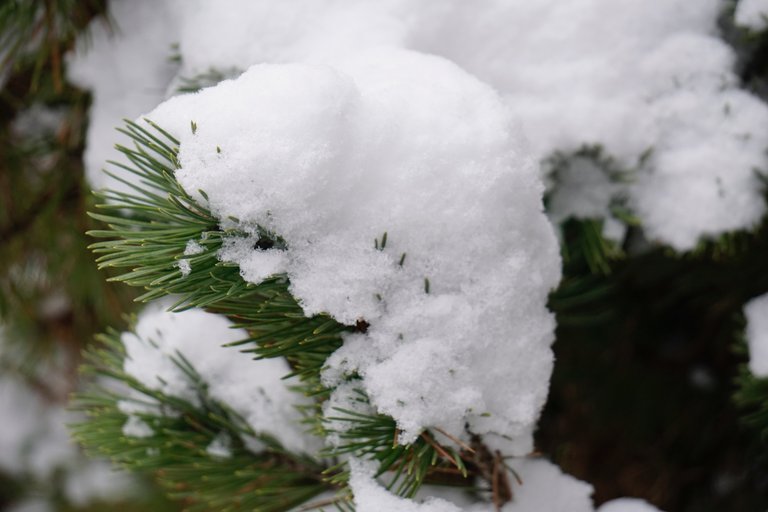 Next you can see a photo of Cherry laurel (Prunus laurocerasus) and I think, despite the winter time, the leaves still have a very strong color. A wreath is often obtained from this plant, which is also often depicted in gold and is a typical symbol of honor or a success, as an example as a reward for a competition.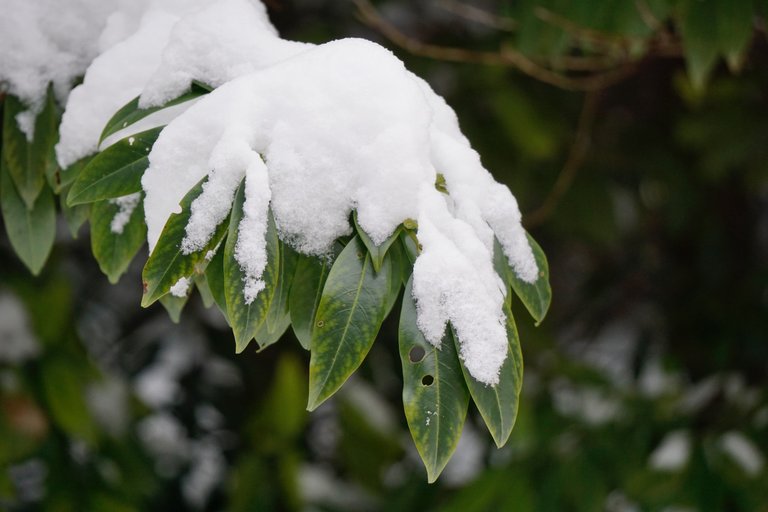 In my last photos you can see a hibiscus (Hibiscus) and there are different species, hardy as well as not hardy ones. Unfortunately, this plant does not appear quite so well in color as in the previous pictures, but I think that the snow on the top of the plant makes a nice impression.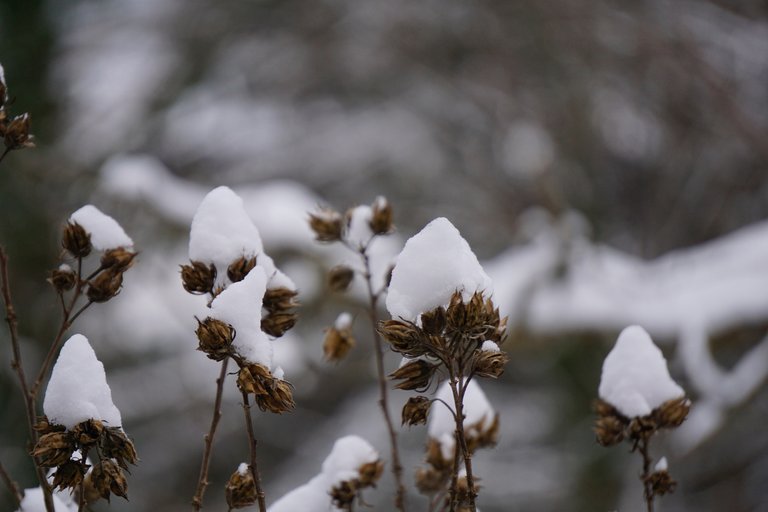 I hope you find my post interesting and like the pictures! I took the pictures with my Camera Sony Alpha 6000 and Sony SEL-55210 Telephoto Zoom Lens (55-210mm).
---
---