Hi friends!
It was be my old sketch too.
One time I looked in Internet this photo of bird called "Paradise Bird".
It inspired me to create this picrure wiht tropical landscape, a palms and amazing flowers.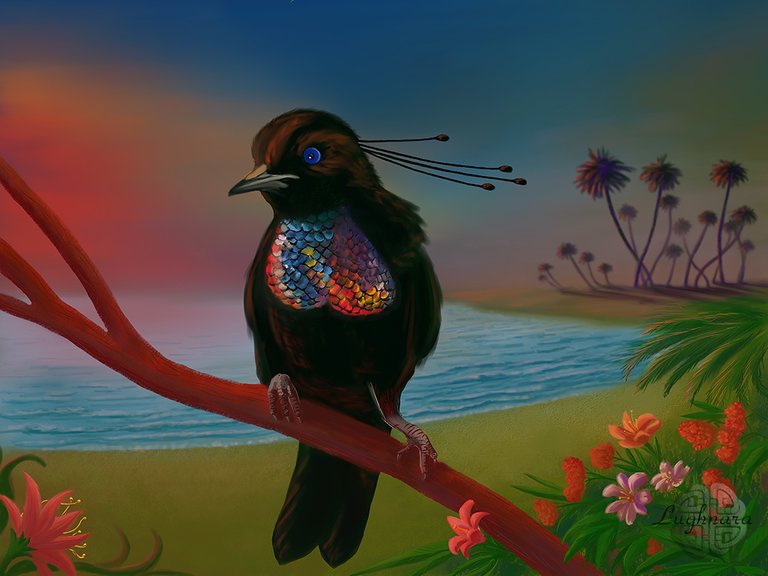 Starting sketch (with Paint Tool SAI 2 too)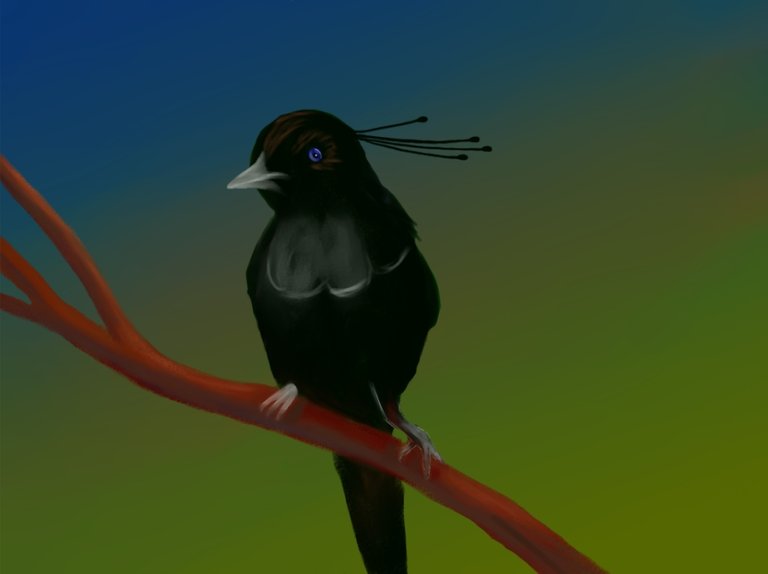 In first step I maked a correction of bird's base form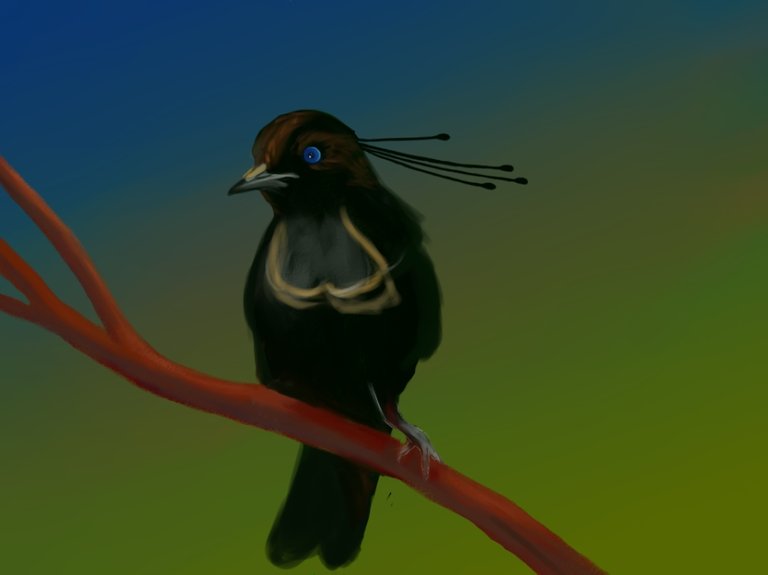 Then I drew a plan where will be a back landscape and foreground.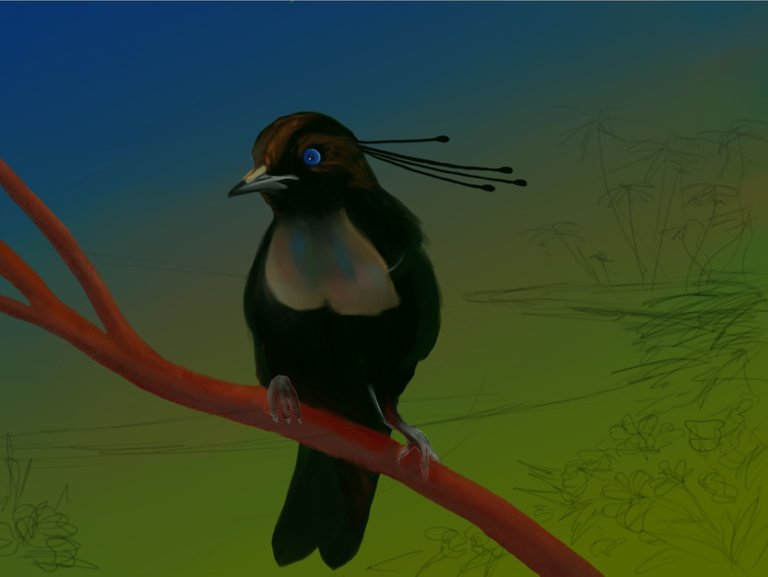 Drawing colorful evening sky and a palms on a background.
As well as the reflection of feathers on the chest of the bird.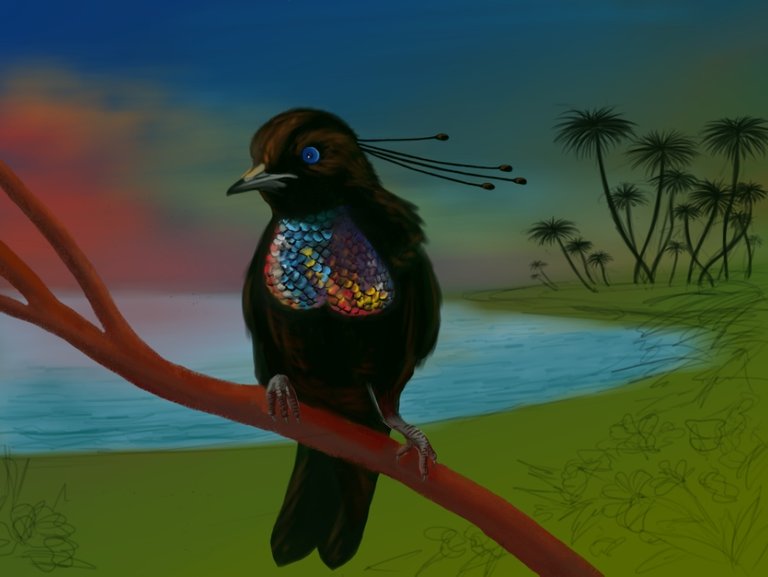 Sea waves and tropical flowers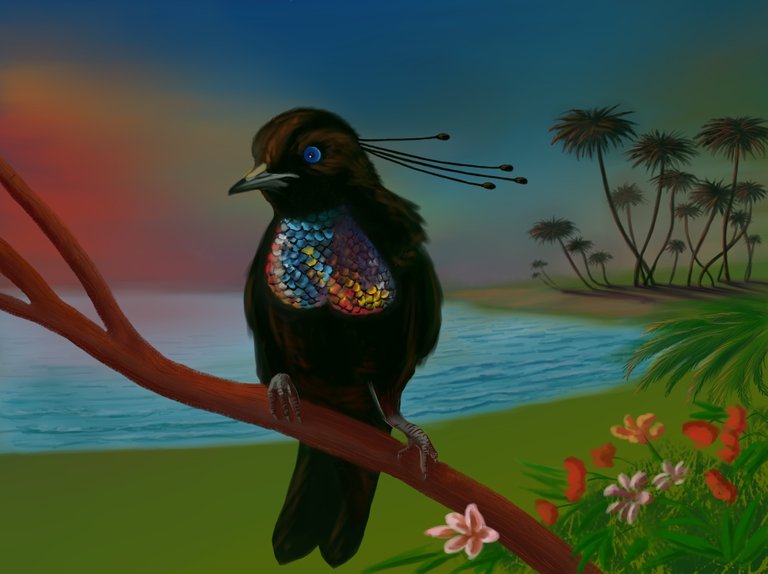 One more flower and texture surface of coast.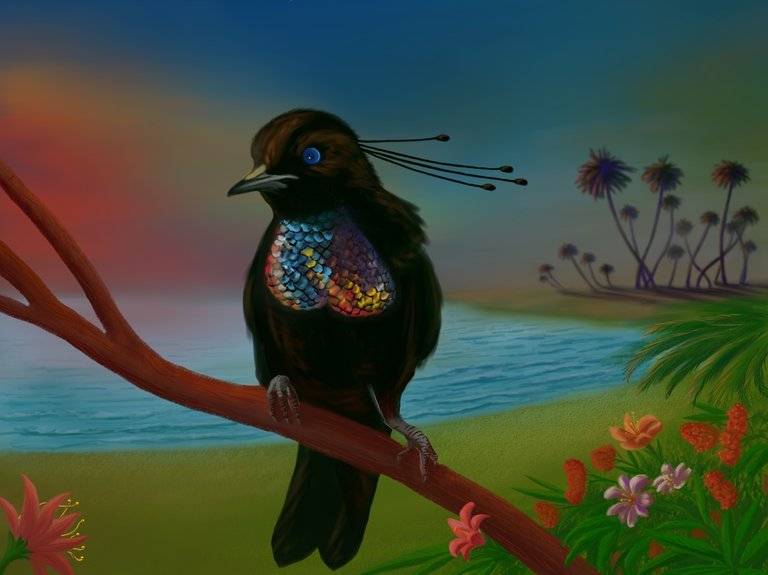 And finally color correction for colorful view of warm tropical evening.
Than not a heavenly place?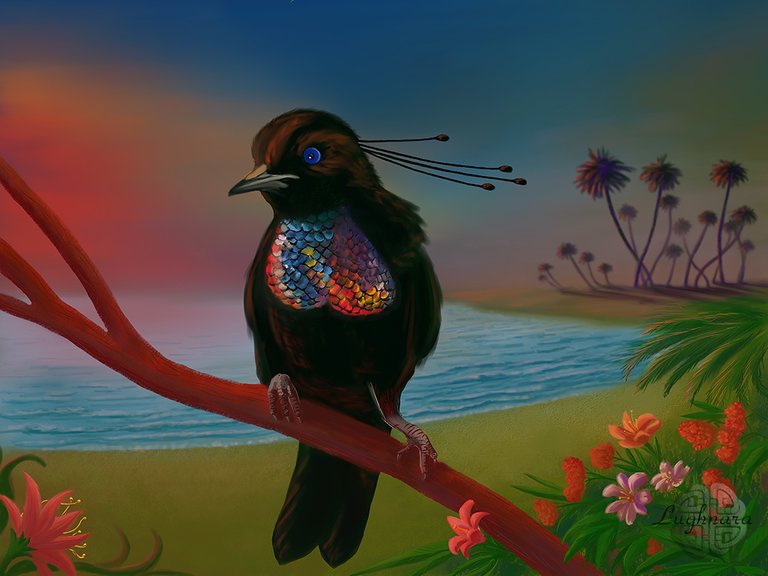 Have a nice and creative day!
Gera