BIRD OF EXUBERANT ASPECT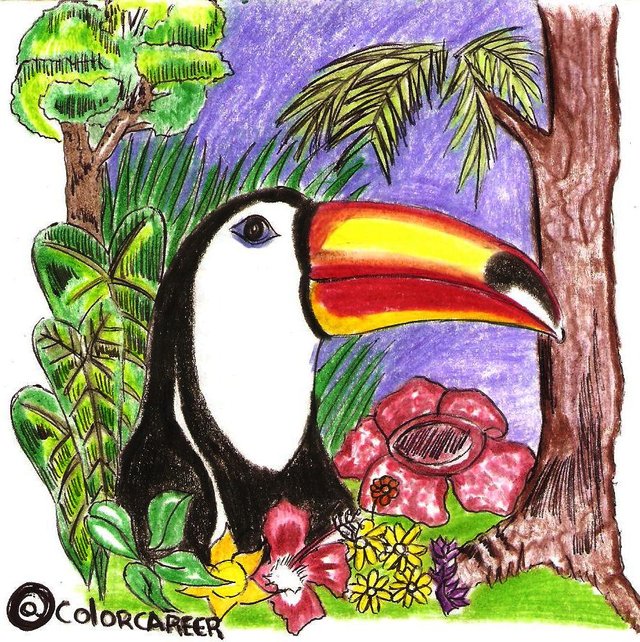 BIRD OF EXUBERANT ASPECT.
The first time I saw a toucan I was visiting the field. I was a child of about 8 years old who did not know much about the local fauna and I was very surprised to see one of these beautiful animals flying over me, what caught my attention was a strange and strong kind of squawking. It was fantastic, that peak was unmistakable.
I think that was one of the moments that inspired me to continue seeing the skies and trees in search of bright plumages or beautiful trills.
Toucans live in the rainforest, but there are varieties that live in a little drier and less leafy places. They have beautiful colors - yellow, blue, white, red, black. They eat fruits, insects and even eggs.
Do you know how toucans sleep? In the most awkward way you can think. He turns his head and casts his long beak on his back and then covers himself with his tail.
AUTOR: @colorcareer
Shadows are comic style drawing


STEP 1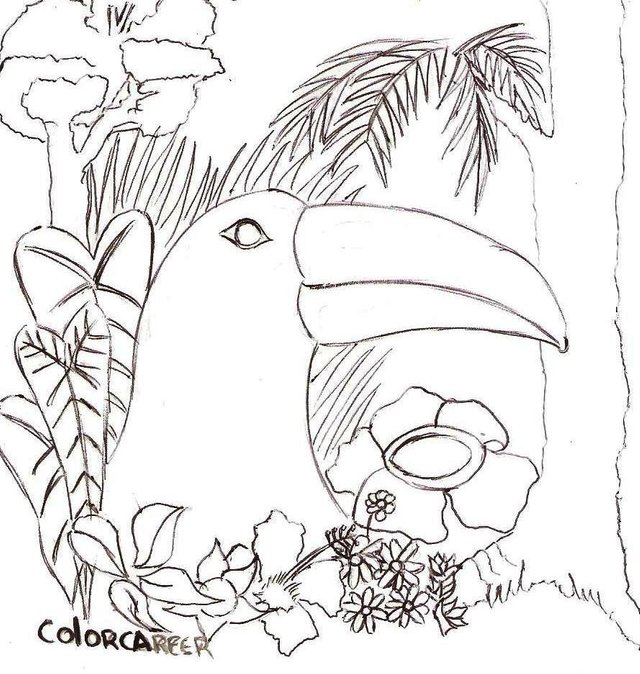 STEP 2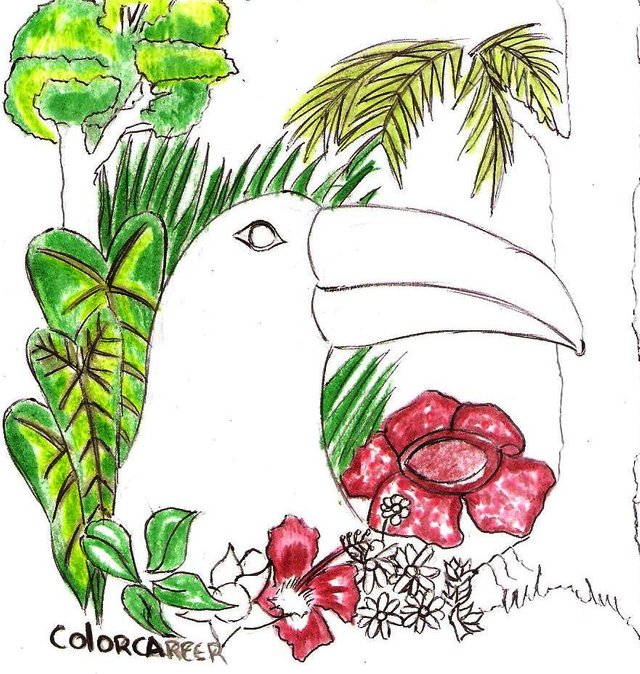 STEP 3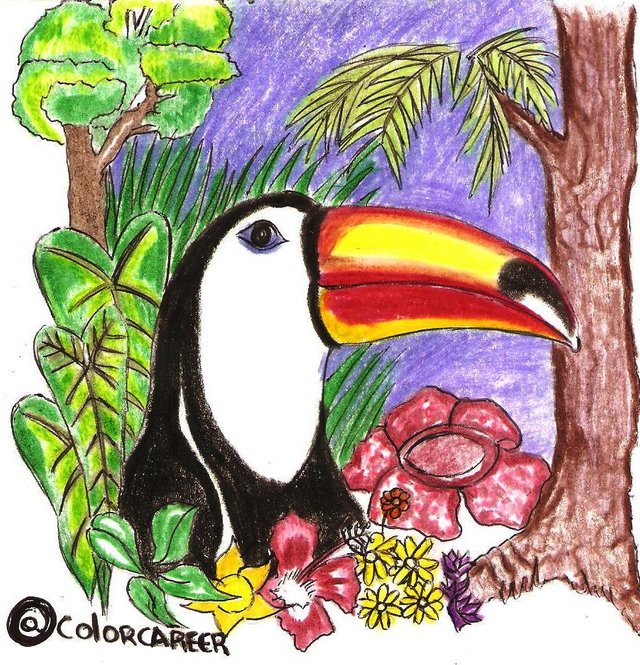 STEP 4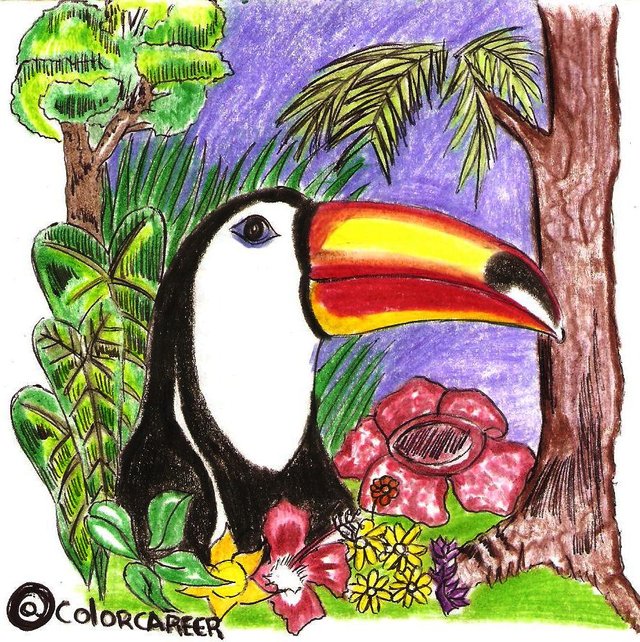 Copyright @colorcareer - All rights reserved
I want to thank the @c-squared @artzone @ocd-resteem @curie @art-venture