Hello, this is Andreea!
An artwork of mine I still like to this day is this fanart I've made of BTS' Jimin inspired by his solo song and MV, "Singularity". The song feels really soft and warm and also comforting, and I wanted to try to recreate a warm, fuzzy atmosphere also considering elements from it MV ( like the yellow blanket, the universe, the cat ).
This was made with watercolors and colored pencils~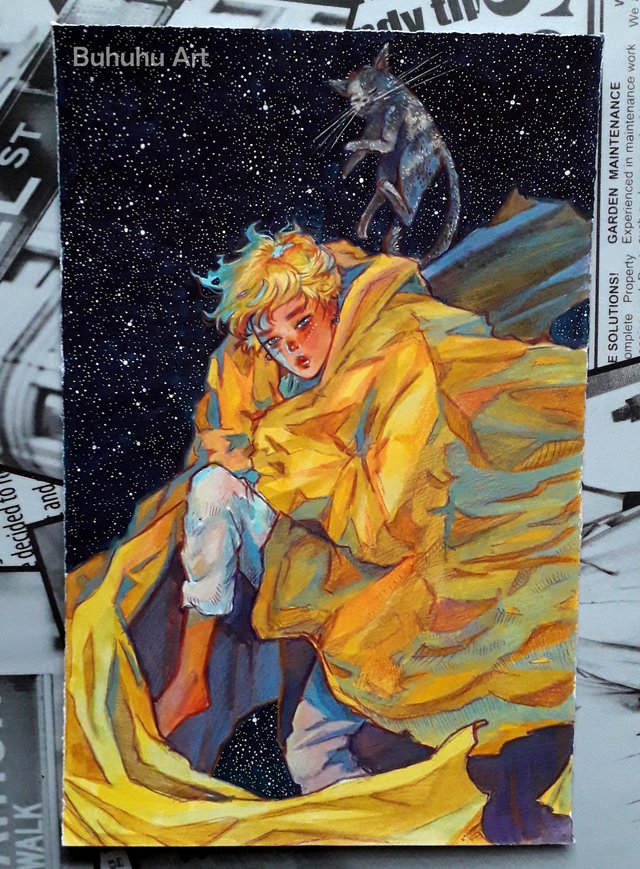 My Instagram:
https://www.instagram.com/buh5327/
My Youtube:
https://www.youtube.com/channel/UC9tdEZa9Q3XBEX2_Ql8laGg
Thank you for being here!