Right before the situation with the global pandemic, I was feeling a bit exhausted coming out of a very busy time, dealing with hosting many events. I said to myself: "I wish I could just focus on my art beyond all these distractions". Oops! Sorry guys! I didn't know that it will happen so soon, and on a global scale!;p
But maybe it's the exact medicine that we need at the moment? Slowing down, connecting with the Earth, our bodies, and with what is truly important in our lives... There is surely a bigger picture behind it all, and a great opportunity for us all, as the old world dissolves, and we are upgrading and rebirthing into the new dimensions of reality.



So here we are, no more distractions...;) Producing the events that was pretty much my main way of generating funding. But how I can resist this dissolution, if it's something I wished for? I know I have to trust and work on recreating myself, using this time well through deeper turning within and delving into my creative expression. Assisting, inspiring and empowering others in doing the same...



Here is a little colored pencil drawing that I was working on recently: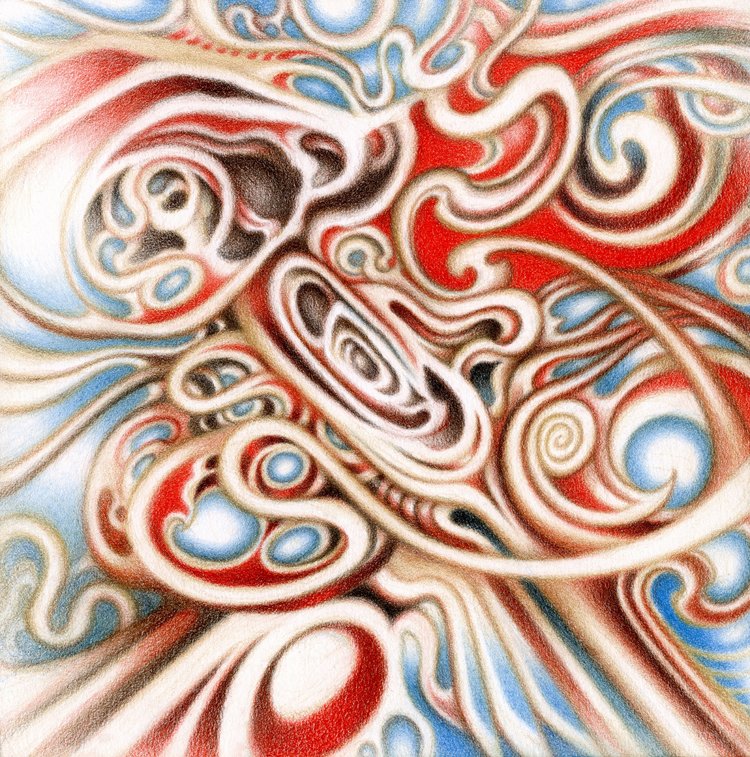 Even though these days I am working with many different mediums, colored pencils are my true love! I can express with them the most freely, and moving into the states of flow. I started from a study of a detail of a saguaro skeleton, and I completed it following my intuition. I am really into capturing the invisible before it solidifies into a physical form, an accelerated flow of the subtle energy, expressing the feeling of a constant movement.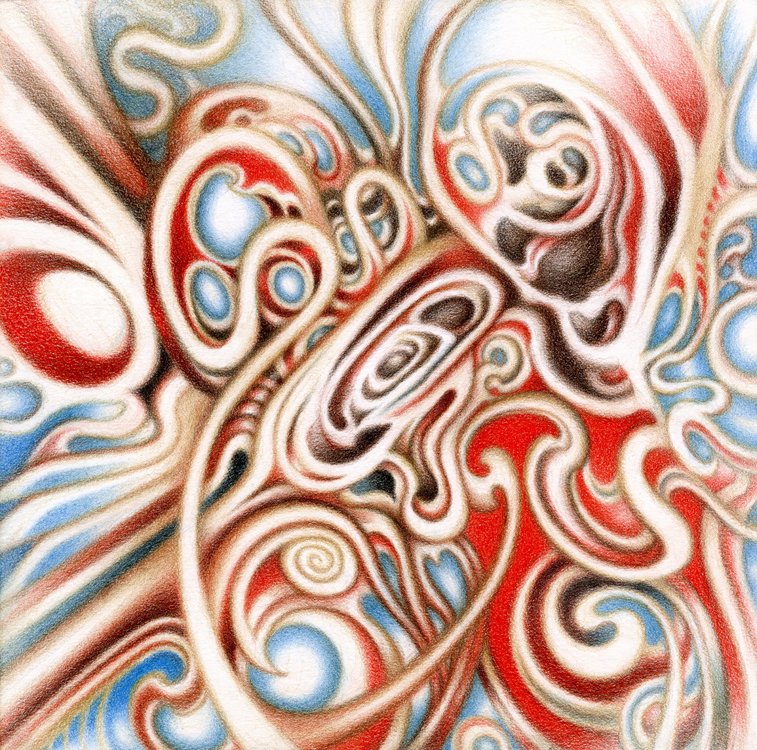 I created it with a thought of being able to see it from every side and being able to play with it further in Photoshop...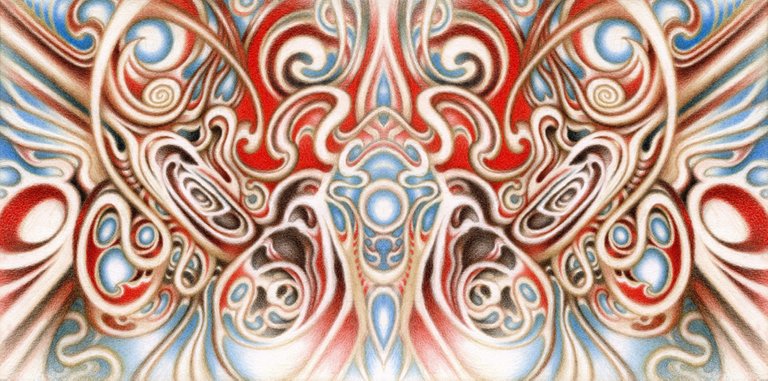 In the closest time, I have to complete two big paintings, but my plan is not neglecting my drawing side either! Every day I want to keep pushing beyond my own boundaries, and through this creative process continuing to purge what no longer serves. Let's see where this journey takes us!
We have a choice, either falling into fear and getting overwhelmed by this big wave OR riding it by channeling these energies creatively and returning to our center. We are in the process of moving from the victim consciousness, creating out of fear and lack, into becoming powerful creators, creating from our hearts, co-creating with the divine intelligence moving through us. As our awareness shifts, we will be able to truly anchor Heaven on Earth.



The original piece and prints are available. I am also opening up to an idea of offering art classes/spiritual consultations via Zoom. I have a lot of experience with moving through the shadow work, processing many lifetimes, and wisdom coming from my experience wants to be shared at this time.