Loopbomb is one of the #CantBeEvil winners of Blockstack.org's app registrar.
Loopbomb [beta] is a dynamically evolving artwork, an art mixing engine cycling through visual elements pulled from an ever expanding image bank. It's a game of luck, taste & timing where players can freeze & claim a temporal, unique digital collectible. Images used in Loopbomb are either newly created or sourced & modified. All sourced images adhere to intellectual property & "fair use" legal guidelines relating to Collage art.
Source & More: https://loopbomb.com/
Of course I had to give it a try,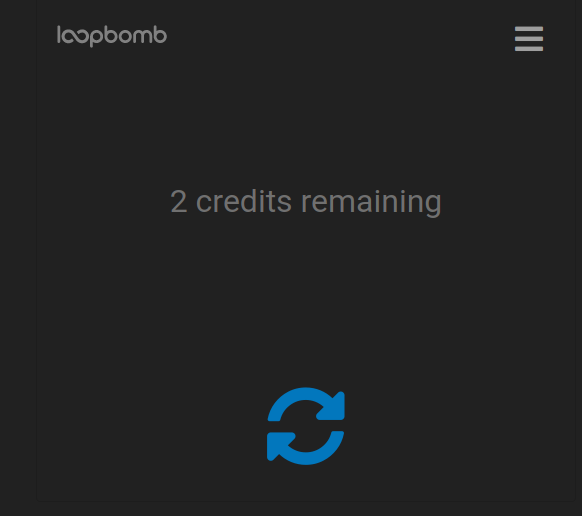 And here's what I chose in the end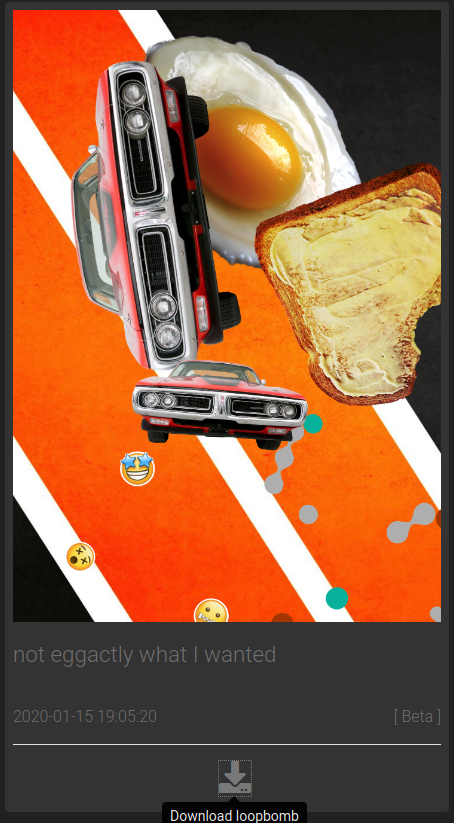 Original (Owned by me!):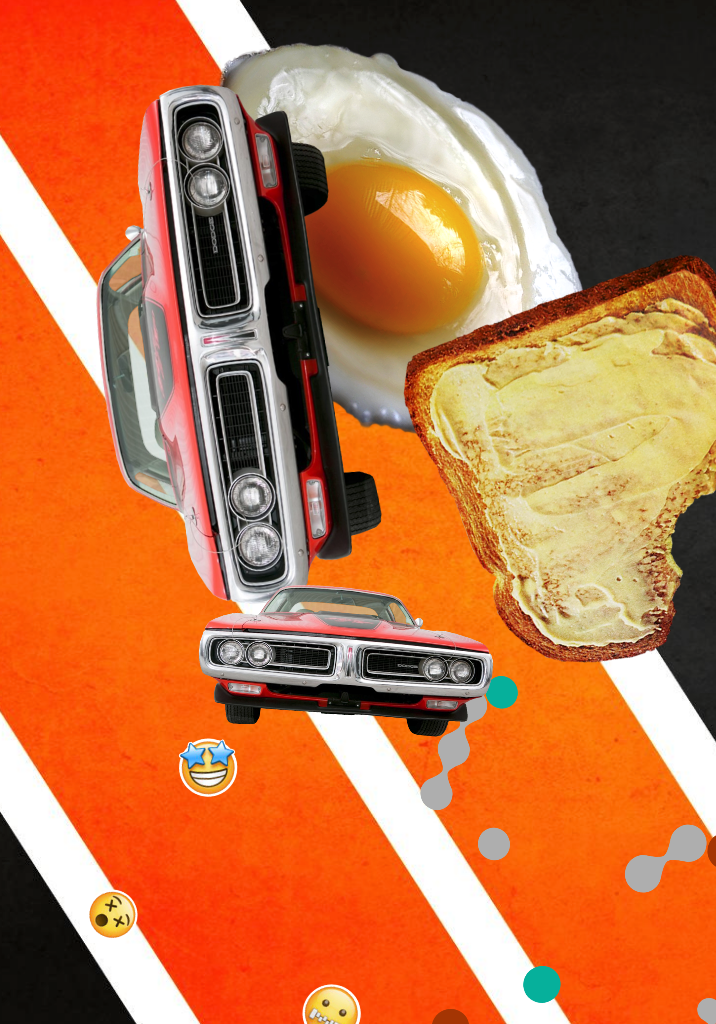 Can't wait to use browse through the marketplace for some more crazy creations :)
A spin is super cheap, but there's also a free, watermarked test version, if you want to play around a little bit.
What are your creations? Share in the comments, I'll give you free upvotes!
---