Exploration créative à partir d'une image.
[EN] Creative exploration from a picture.
Même confinée dans une cage dorée, nous rêvons de liberté ...
[EN] Even confined in a golden cage, we dream of freedom...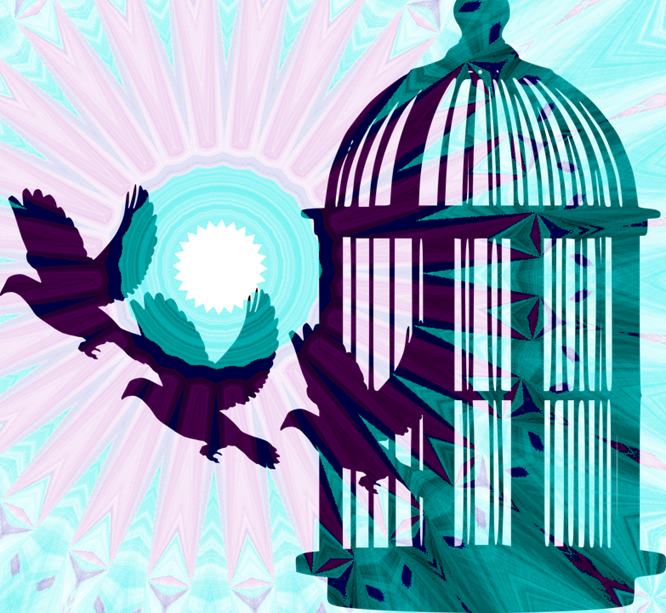 (edit with GIMP)
Original picture



Image source
Faute de mieux ... Évadons-nous dans le monde onirique ;)
[EN] For lack of better ... Let us escape in the dream world ;)
Bonne nuit !