Scorpio - sand sculpture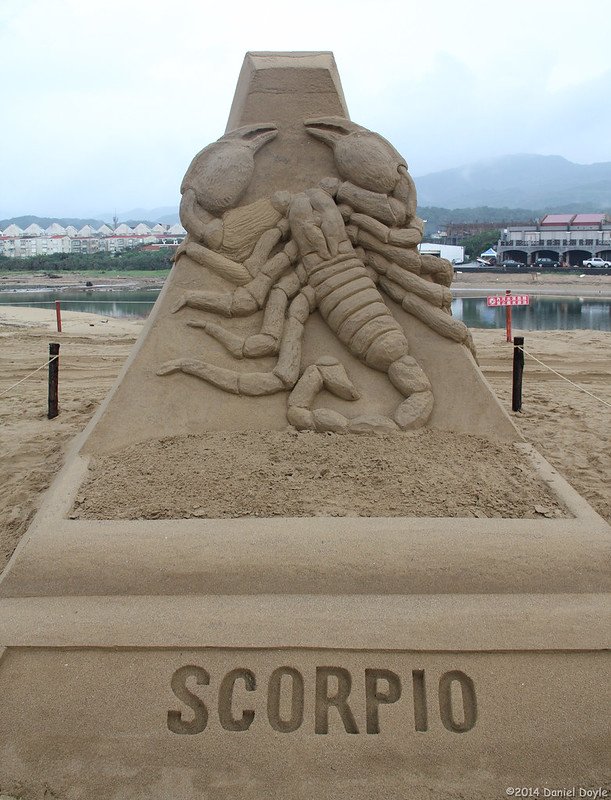 My name is Daniel, my favourite colour is Pantone 5535c, I like long moonlit walks off short piers and I am a Capricorn. What's your star sign? Oh yes, and I like to boogie.
Horoscopes are something I expend none of my energy on. As a pseudo-science, I really can't get them to align with my worldview. From my understanding that is what it is all about, the Alignment of certain planets and stars at the time of your birth is supposed to give you some sort of character traits and somehow help predict your future. To me, it all sounds like Poppycock. I am maybe too rational a person to believe in them. I want empirical evidence of things when it comes to science. The only way I can consider planets aligning having any effect on a human being born on earth is if it produced some flavour of gravity that interacted with the synapsis in the brain of the baby as it was popped out. Even then a truck passing by the birth place at that minute would probably have a bigger consequence than what is happening in the heavens.
Let's check out my star sign traits on www.i.thehoroscope.co
Capricorn qualities in a nutshell:
Positive traits: Faithfulness, responsibility and ambition;
Negative traits: Pessimism, stubbornness and moodiness;
Symbolism: The Goat is a symbol of resilience, high ambitions and stability.
Motto: I build.
And as a control lets also do Scorpio
Scorpio qualities in a nutshell:
Positive traits: Astuteness, charm and faithfulness;
Negative traits: Impatience, possessiveness and aggressiveness;
Symbolism: The Scorpion is a symbol of power of intuition, resilience and vengeance.
Motto: I desire.
Hmmm! Okay, I think I am more the first than the second, but I would add to that Handsome and heroic.
What did the stars have in store for me today, again from www.i.thehoroscope.co
Collaborations are going to be the only way to do work this Tuesday and it seems that some financial rewards are coming out of this as well.
I worked alone all day but yes I hope I get paid. Enough said!
"You benefit from a great power of convincing so don't be surprised if the ideas you are throwing out there are actually going to be put in practice. Plan ahead for the next days."
Very vague, But yes I am asked for my ideas quite regularly and I can be quite forceful with them because they are usually fantastic but, I am terrible at planning.
Ok, maybe there is something in all this. The vagueness kind of annoys me. Like all mysticism, it seems that this is where the real power of astrology lies. Giving the reader just enough rope so they can fill meaning in the blanks to give it meaning.
Having said all this, like all the sciences I am still open to new data. Although for now, I am a sceptic.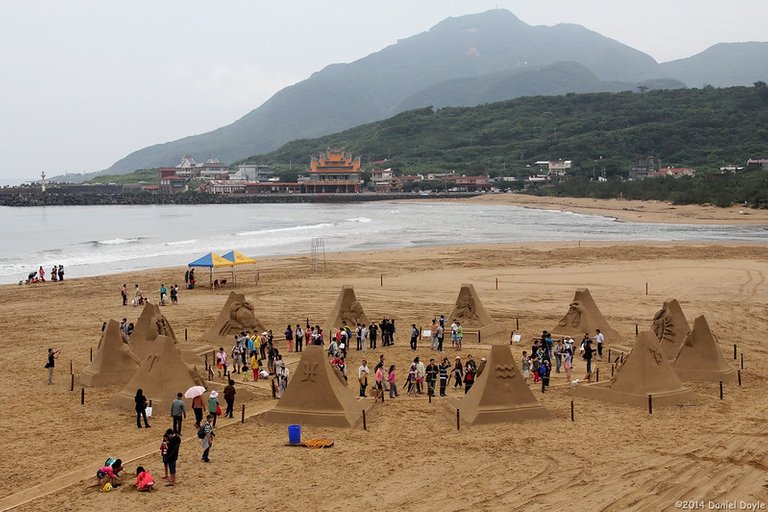 Made in Taiwan
I had a nice invitation to take part of the international sand sculpture project in Fulong Beach, Taiwan. As I had never been to this island nation before I jumped at the chance. I would have to make a solo competition piece but also help create some other bits and piece to fill out the exhibition.
My first piece was this Scorpio sculpture. It was a good opportunity to get warmed up and also to test out the sand. It was on a long sand spit where the Shuang River enters the sea. Geographically this should have led to so nice sand as river sand is usually nice and sharp and slitty. If you have been following me for any time you may have heard me say that this is the best for carving.
My first impressions of Taiwan were that it was wet and my second impression was that that big building at the other end of the beach looked a lot like that nuclear power station in Japan. I later found out that it was indeed one very similar to the one in Fukushima and that luckily it had never entered into operation due to concerns over its safety and lots of political carfuffle.
Sculptures aligned
The Scorpio sculpture was inside a ring of many other sculptures each representing different signs of the zodiac.
Disappointingly, the sand was really awful and the continual rain did not help one bit. Thankfully, the making of this piece was like my horoscope for how I would proceed with my solo sculpture. as it made me realise that I needed to change my design if I hoped to succeed with it.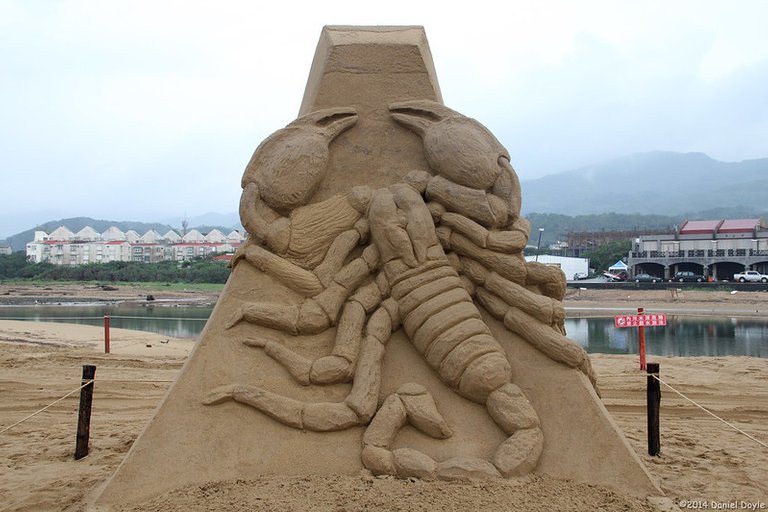 As a sculpture, I really didn't feel much about it due to the subject matter. I just wanted to see how the sand held and what kinds of textures were possible. As an individual piece, it wasn't too much to write home about. None of the others were either but when they were all seen together, as one piece It was quite nice, a bit like Stone Henge. So it had a certain mystical quality.
Since I am now versed on the subject let me give you your horoscope for the near future.
You will realise that your voting power is above 90% and that this will cause you to click on the upvote button of this post without you even knowing. You will also have a sudden urge to follow me. Go with your gut and the sun will shine forth from Uranus.
---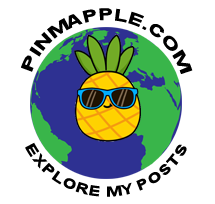 ---
Ps
Thanks for reading. I use PeakD to document my work as an ephemeral Sculptor of sand, snow and ice, amongst other things. This will hopefully give it a new life on the Hive Blockchain. Below you will find some of my recent posts.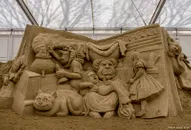 Pig and Pepper - sand sculpture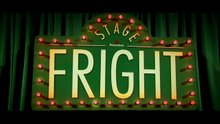 Heineken Legends - ice sculpture

Melting ice on Canary Wharf - ice sculpture
I hope you'll join me again soon
@ammonite
If you would like to support me
Bitcoin: bc1qp4lfg0ttz66nesgff8fd5unglg9y0l2jy53j36
Ethereum: 0x6abaE039b9BDFB67495A0588cb90F9EAF5f7556c
Eos: ammonitearts
---
---