Last weekend, my wife and I participated in the final "road show" of the 2019 holiday season — a two day weekend event at a neighboring community.
The Chimacum Arts and Crafts Show is typically our final event of the season, and a nice way to wrap it up, as it is an old event (this was the 33rd year!) and typically quite well attended.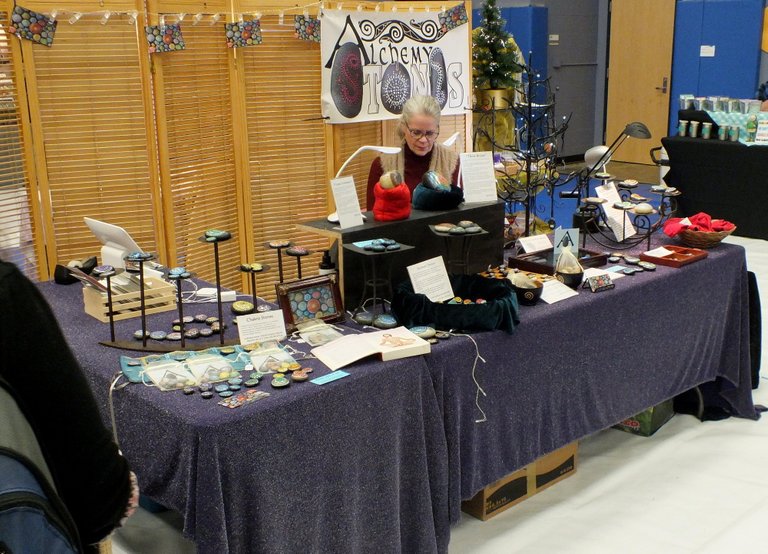 The Alchemy Stones booth...
Whereas we had decent results, the event marked the end of a somewhat lackluster season. Seems like "physical" arts and crafts, and gift shows are continuing to gradually lose ground to online sales.
Not much we can really do about that, aside from continue to build an online presence.
To some extent I find it a little baffling, as there are some things — at least to my mind — that have to be experienced "in person," rather than just as an electronic image.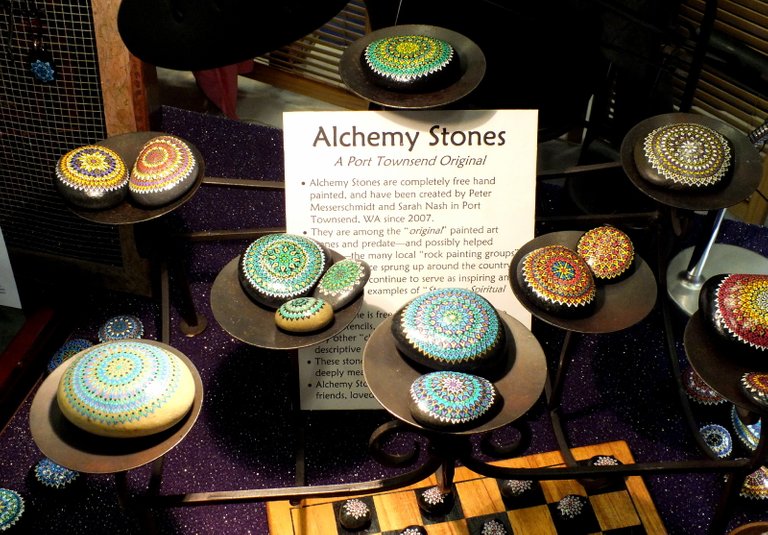 Small corner of the table
Still Worth It....
But whereas it was not the great of a season — from a sales perspective — it was still worthwhile putting in the time and effort of going to shows.
We probably handed out a couple of hundred colorful postcards with the Alchemy Stones web site and online shops listen on the back, and I'd like to think they'll keep "paying it forward" for a while.
Some of the "new things" I've been trying my hand at — including pendants and other "wearables" — were quite well received; seems art and the creative life is an ongoing process of experimentation!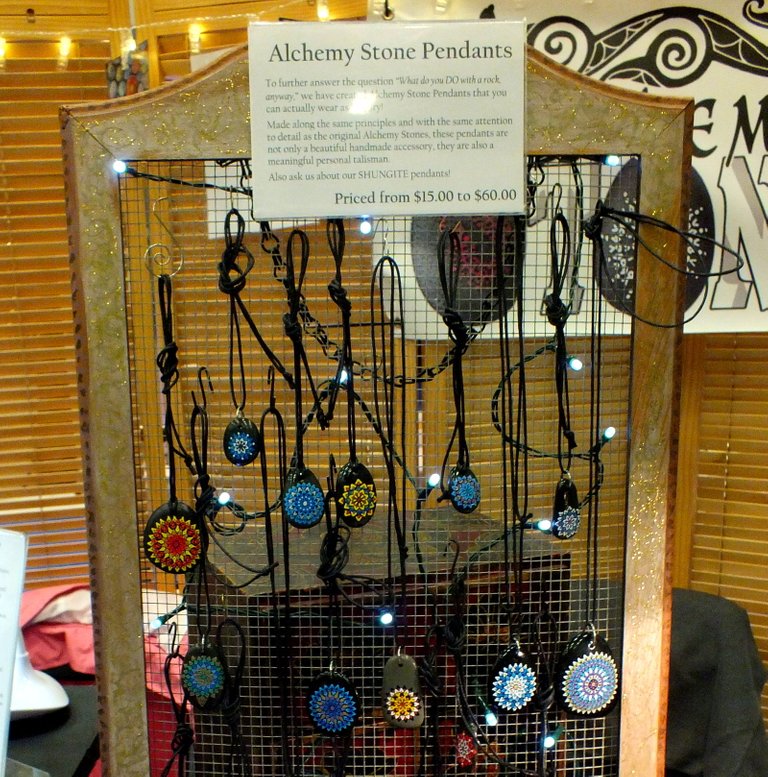 Alchemy Stones as pendants...
Looking Forward...
As far as "getting out in public" goes, we take a breather for a few months now... the first event of 2020 will most likely be a return trip to the annual UFO and Paranormal Summit at the beginning of March.
Always interesting to note how the single most successful outside event we go to has nothing to do with "arts and crafts" but instead is a narrow niche market that trades entirely on the spiritual end of the art.
Perhaps there's a message there!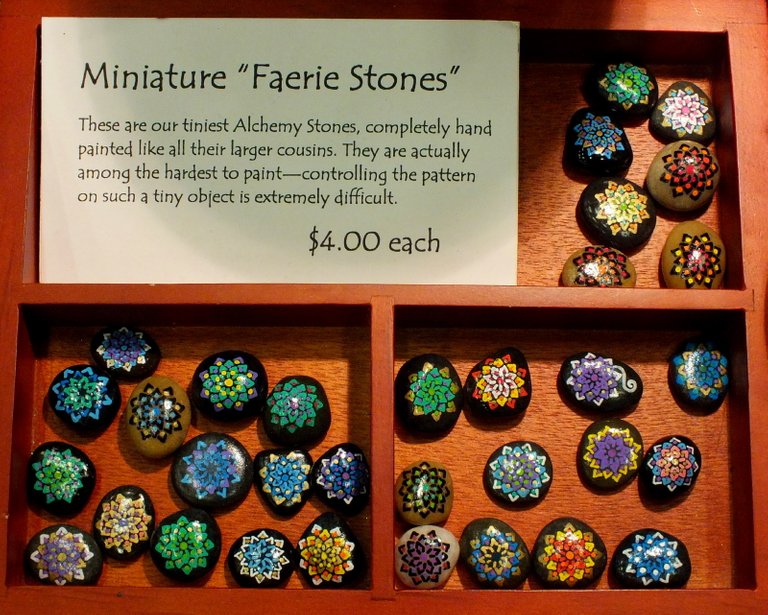 We had something for every budget....
There are still some busy days ahead (hopefully!), and hopefully the web site and our one local retail outlet will help us build up a few extra sales before the end of the year.
Next post I plan to start exploring how to use this Steemit blog in its best possible way, during the year ahead.
Till then, happy holidays to everyone!
2019.12.12 AS-TXT-024