When you've been "doing your thing" as an artist or creative person for a while, it's almost inevitable that you end up with a certain amount of old work sitting around your studio.
I know I certainly do!
So what do you do with these items?
I've been painting on stones for more than a decade — it's pretty much my creative "thing," nowadays. But my work didn't always have the focus and vibrance that it does now...

Painted earlier this year....
Let's take this older stone from about eight years back.
It's not a bad design, by any means, but it has its share of "issues." The color of the stone doesn't offer the greatest contrast, and the painting itself... lacks some lustre and vibrance.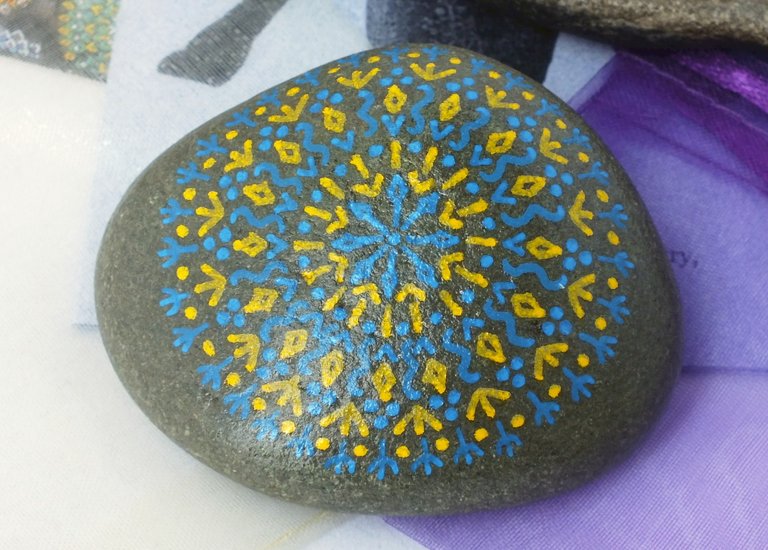 So I decided I would try to do a "refresh" on it, rather than just send it to the "donation pile."
Painstakingly re-tracing the original pattern was pretty much a pain in the ass, made worse by the fact that I was putting paint on top of a protective finish coat.
However, it did add some impact to the colors!
But it still felt a bit "lacking." So I decided to address the lacking contrast issue by adding some white... which turned out to be very tight work. But in the end, definitely an improvement.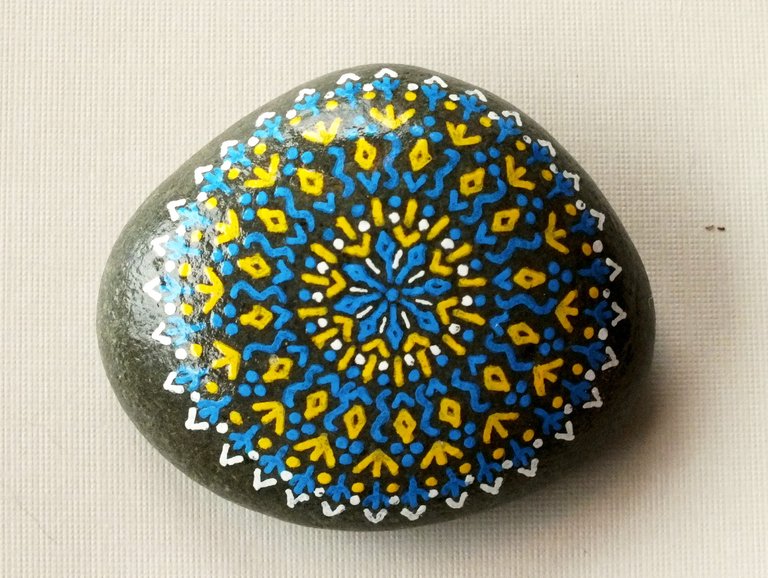 Adding a new protective finish coat also helped add both lustre and depth.
All in all, a worthwhile experiment, but probably not something I'd do again, as it was very time consuming. But at least I have something that has a chance of selling at the upcoming holiday Arts and Crafts shows we'll be going to in a couple of months.
If you're an artist, have you ever "re-worked" old pieces to make them more appealing, or to make them more like your current work?
Have a great weekend, and thanks for reading!
2019.08.30 AS-TXT-017