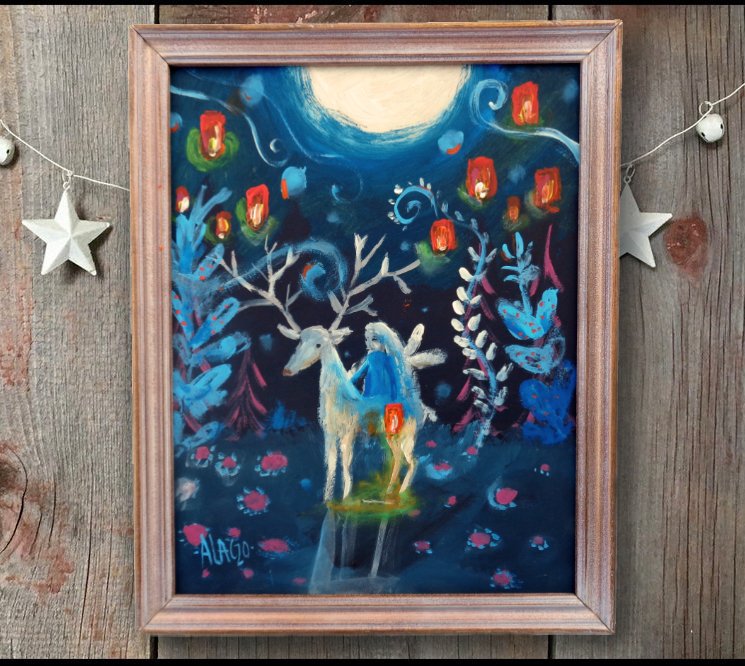 Hey guys,
Here is one of my newest painting.
It is painted with acrylic paint on hardboard.
And it is framed already.
This one was a lot of fun, because i did not
mind :messing up" the painting, if you know
what i mean. Usually i try to be carefull ,
but for some reason i did not care fo the
final result. So it was even more fun.
:-)
Thank You for your time and support !