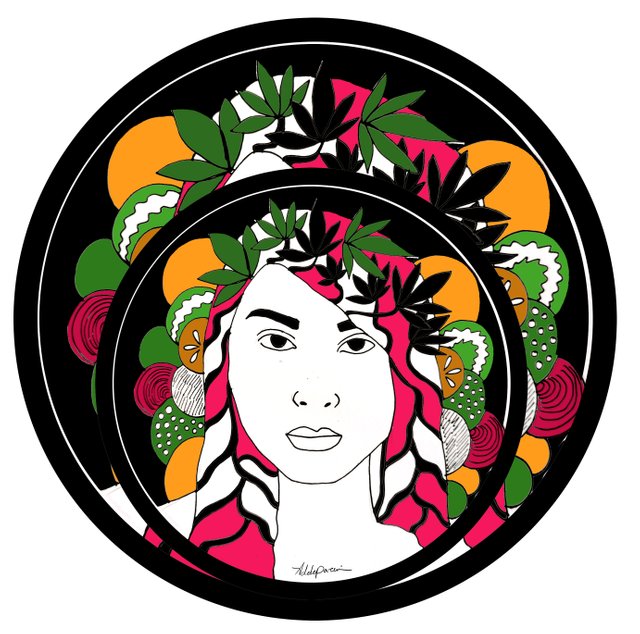 colorful circle
i color this circle with orange and green colors , girl and cannabis leaves on hair and circle around it
i draw details and roots of canna of her hair .
i am thinking to make video tutorial for youtube for quarantine boring days , many are selling videos ,and i would like to upload it in my youtube for free , and it will be good for me and for people who want to learn .hmmmm. i am still thinking about it .
STEPS