Only a few minutes ago I came across this post by @anthonyadavisii and I got super excited by it. After all, why couldn't we build decent houses up in tree canopies? And I don't mean little kid's forts to play club houses, but actually provide a comfortable place to live?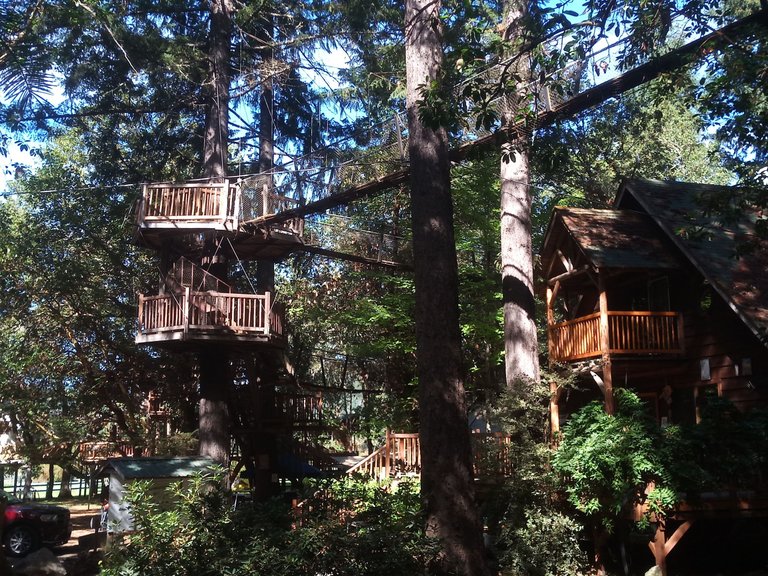 Well, the idea has been around for a while (not surprisingly). The place with the most impressive tree houses I've seen for myself is in Takilma, Oregon, close to the California border. When I cycled down from Vancouver Island to the Mexican border, we even made a stop there, as some friends of my touring companion had come to an International Tree House Conference held there.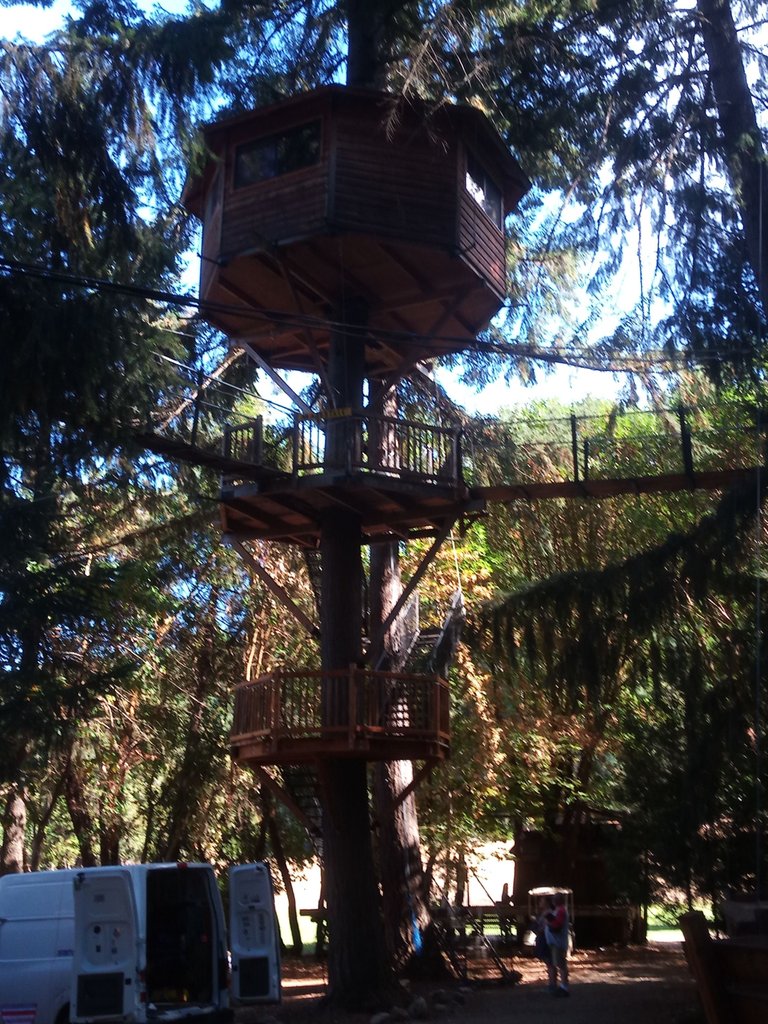 The place has some really amazing structures: huts of various sizes on various levels in the trees, connected by bridges and zip-lines, just like envisioned by @anthonyadavisii. It even has a yurt on a platform, though not very high up. Since everyone was busy with the conference, it was probably the worst possible time to be there, at least to see the place and get info on it. But we took a good look around, shot some photos, which I'm happy to share with you right here.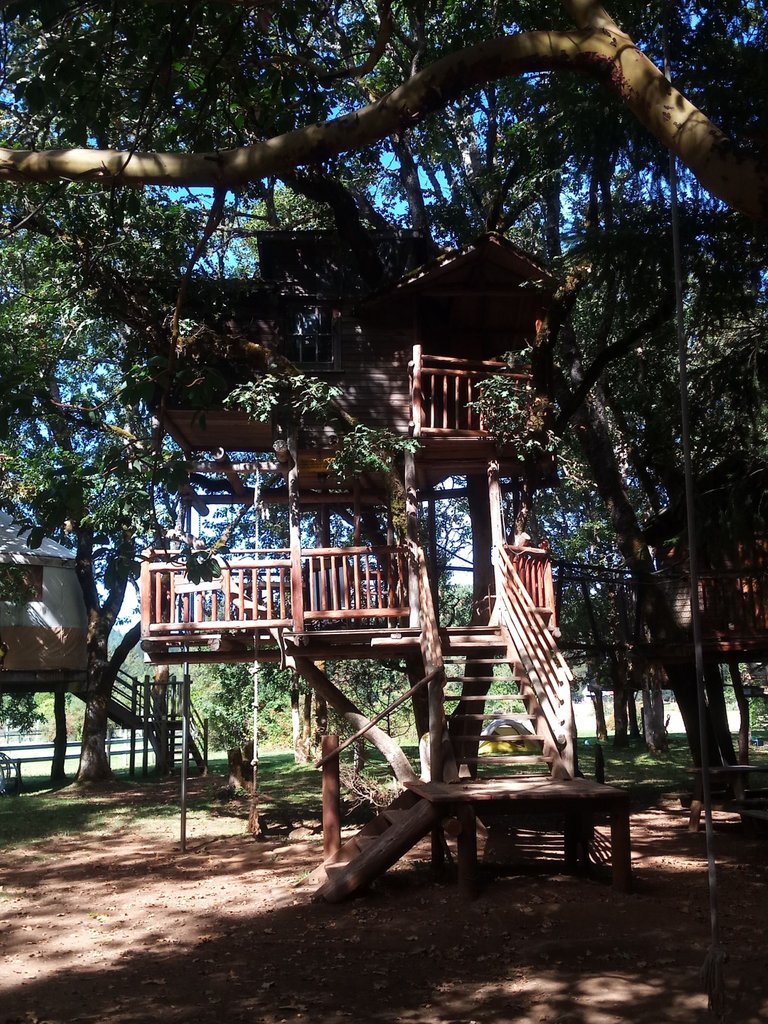 The biggest challenges of tree houses, which was also discussed at the conference, is surprisingly not on the engineering side. Though it is true that when building tree houses one has to take the tree itself in consideration. It's going to keep growing, and thus changing shape. And since it's holding your house up, you want to do all you can to protect it, primarily from yourself!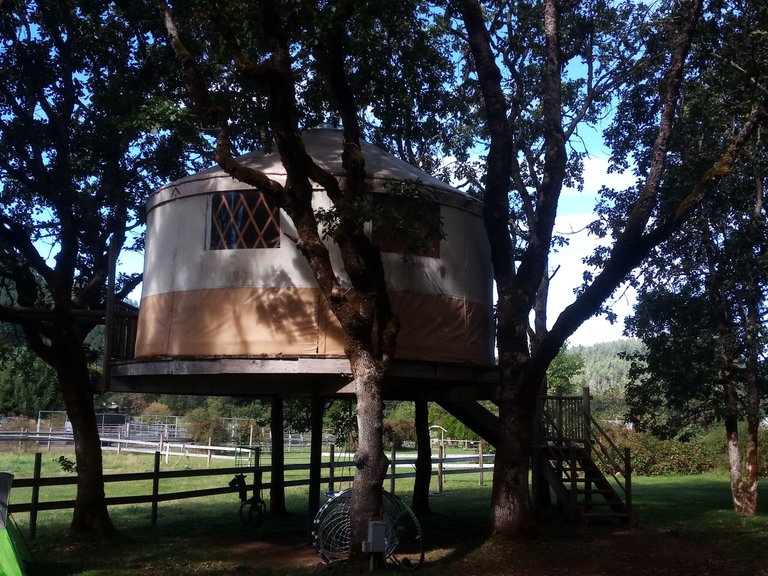 But no, the biggest issues tree houses face are legal! Imagine a building code conceived for the purpose of cutting down trees, so they can build semi-disposable MacMansions. On the other hand, if you actually want to protect and live together with your supporting structure, you'll have to do a great deal of convincing that it's safe. Still, I believe tree houses to be amazing solutions and I'm certain the concept has future.