My daughter surprised us with presents and piled up whipped cream puffs with caramel and chocolate sauce.
It is sticky and good for lots of calories but I ate some.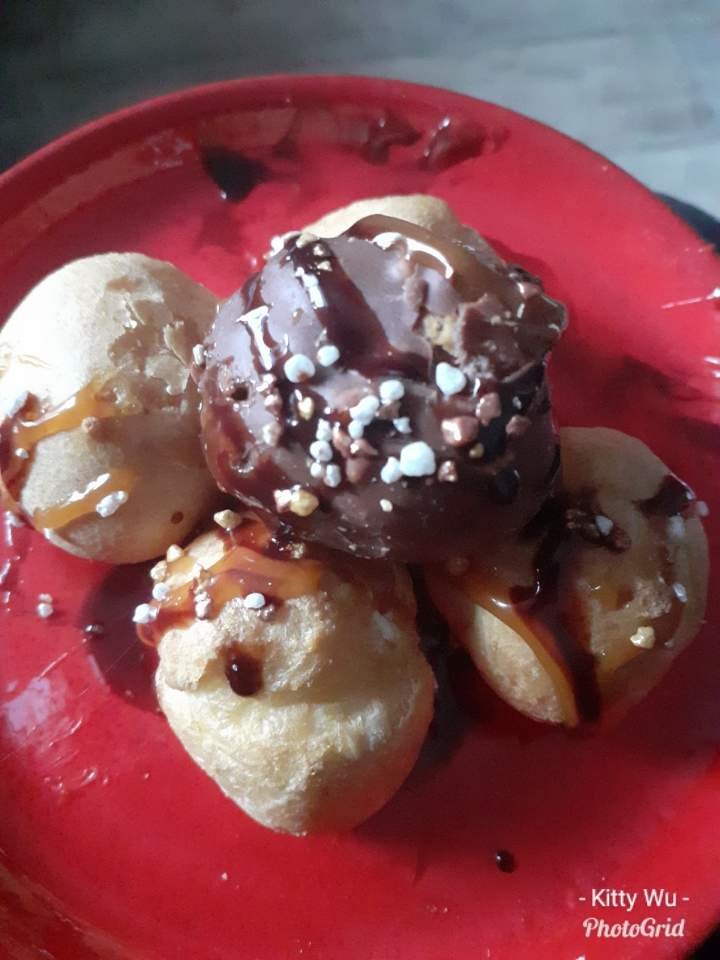 This is not difficult to make yourself.
These ones are small but it is also common to eat bigger ones. Covered with chocolate will call them "moorkoppen" and without you see powder sugar on it.
It was tasty and I will share it with @qurator's Tasty Tuesday #105