... It has been large task to set these up and the delivery takes effort each time as the integration is highly specialised. Not an ideal lead in, but the outcome to this point is a accomplishment. The next step is the go-live so past this point, my hands are clear. We will see if I have adequately done my job once the solution gets pushed out through my 15 trainees to thousands more across 29 countries.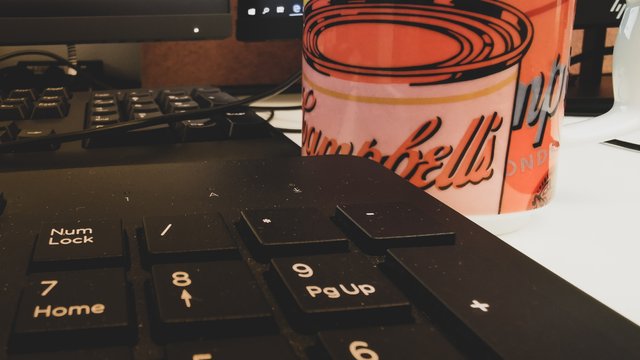 Knowledge matters and training plays a vital role in end user experience and therefore, retention. It doesn't matter if it is a job, game or platform, if users feel they understand they are more likely to interact.
One of the problems in the blockchain space for uptake and user retention on Steem for example is complexity. In a world of fast and disposable consumption, the steeper the learning curve to get running, the fewer that'll make it over the hurdles. Time to value (TtV) is an important factor to consider when launching a product.
For example, Facebook has a relatively short TtV for the average user; join, search friends, connect and start sharing. The value of FB is not financial, for those that do look to monetize - the TtV is much, much longer.
Same for investment into an application where it has to be built before it can be sold, devs need to be paid, supply chains nurtured, markets, testing, promotion and then - it is still finger's crossed.
Some applications are able to leverage the learning of the past, like the one I am using now, @appics which models Instagram, and then adds blockchain and tokenizarion layers. This means they aren't starting from scratch with their users. However, blockchain and tokens have a high degree of complexity for many users, as well as the gears of scam and risk that gets associated when money is involved.
Just think back 15 years or so and the reservations most people had about using a credit card online. How many hold that same fear now and how many freely put their credit card number into all kinds of websites as of each of them offers the same level of security?
We have been programmed to spend online, but we are still in the phase where we need the familiarity of Visa, Mastercard and even PayPal comes with some level of distrust. This is rapidly changing though, and it won't be long until the gateways into crypto are numerous and familiar also.
At that point, getting subscription payments in crypto like @threespeak does instead of cash like Netflix can be commonplace. It seems like mass adoption is so far away, but it wasn't that long ago that smart phones were introduced, digital cameras became ubiquitous and people scared to use online payments now do it near daily.
The anticipation of looking forward makes the trip seem longer than it is. When looking back, we wonder at how fast the world changes.
Taraz
[ a Steem original ]