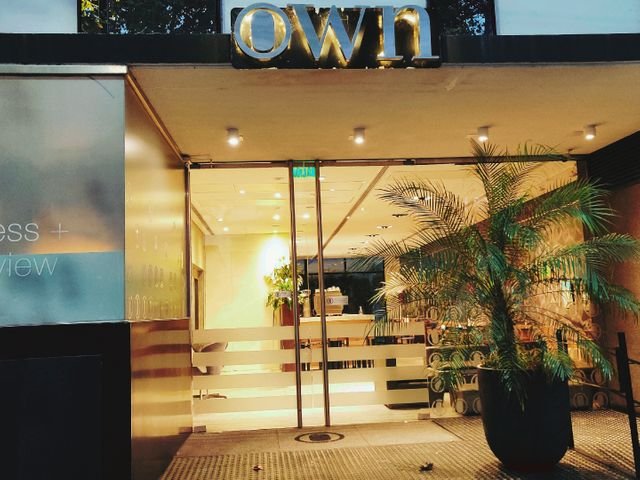 Here's another shot of that
Out walking the other day, I ran into another example of companies just slapping on any old English word in hopes that their business will succeed. You could put the word breast on the front of your ice cream shop and it would be a hit!
This is a tower, likely a hotel, where you can rent a room for the night of schedule a meeting in their business center. But let's call it "OWN". Why not?
Having the world closed is so nice! I was able to stand in the middle of the street and line up a top to bottom shot of this tower without worry of getting run over.
I will let you know what this place is and what they sell or rent as soon as the doors are open. I tried searching the name and street that it is on and I only get a barrage of ads for tourist housing at sky-high dollar prices.