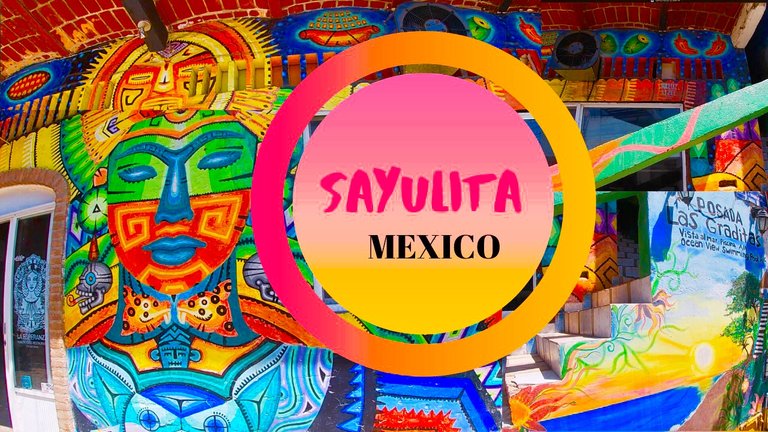 ... west coast. It includes the beach communities of Bucerias, Punta Mita, Sayulita, and Lo de Marcos.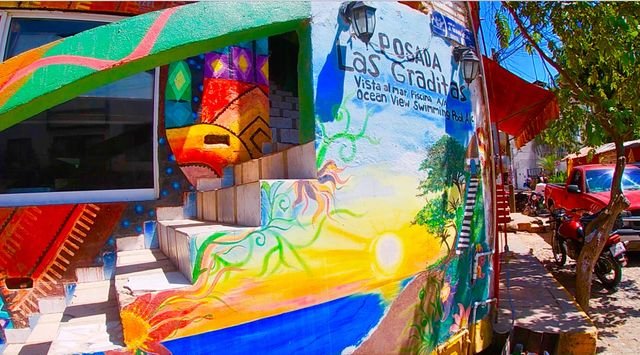 A short 25 minute drive south of Lo de Marcos is a very internationally known surf town. Sayulita was a tiny town like Lo de Marcos not long ago. That has changed rapidly now because it was discovered to be a very good year round surfing location.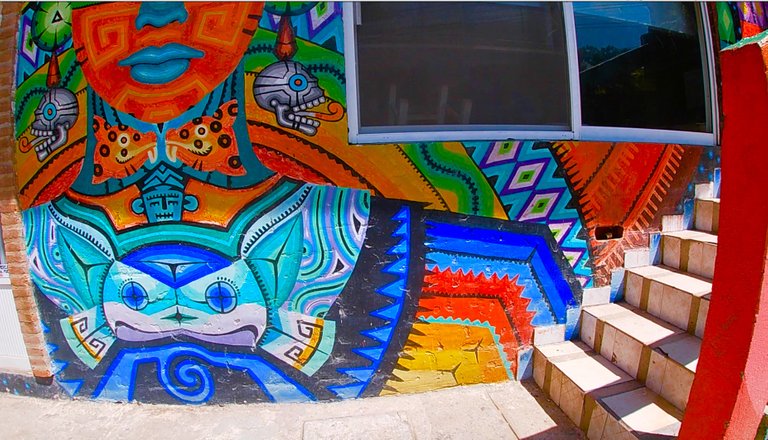 It reminds us of a little Waikiki Beach with waves breaking all along the entire beach. A variety of waves for any skill level can be found here often. The beach is packed most days and parking is very difficult anywhere in town. We just go knowing that's the case and calmly drive around town until we find an open spot. Wherever the parking spot is we take it and walk around town.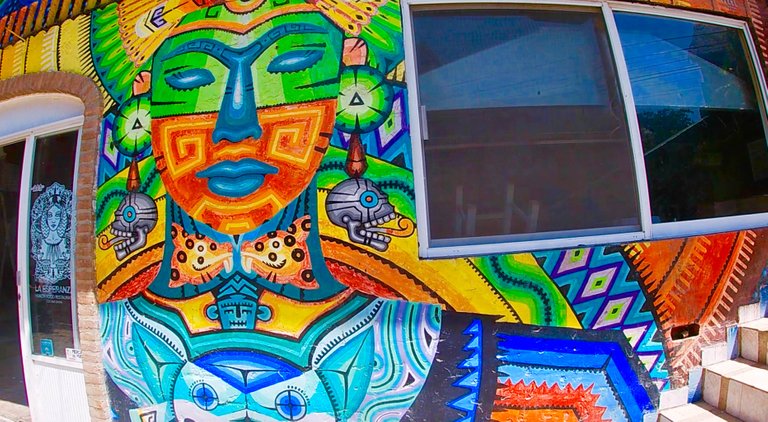 That's where I found this great mural. We had parked up the hill on the west side of Sayulita and were walking back into town when we passed this building.