If you put cynicism aside, you can benefit from practicing mindfulness. A mobile app I found can help you make it a habit that will improve your sleep, sex life, and emotional well-being.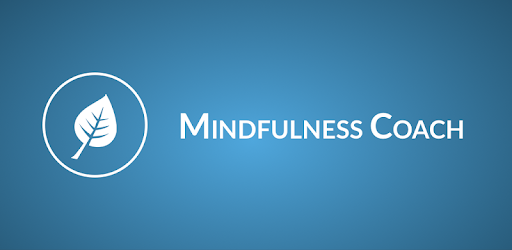 What is mindfulness?
The Oxford dictionary defines the practice of mindfulness as:
a mental state achieved by focusing one's awareness on the present moment, while calmly acknowledging and accepting one's feelings, thoughts, and bodily sensations, used as a therapeutic technique.
It is somewhat different from meditation as meditation is often about emptying the mind. Here it's about noticing stuff. We tend to do a lot of things automatically. Like eating, showering, house chores and even some things at work. It's easy to get sucked into actions, feelings and sensations (like pain) to find oneself missing out on everything and anything else happening inside and around us.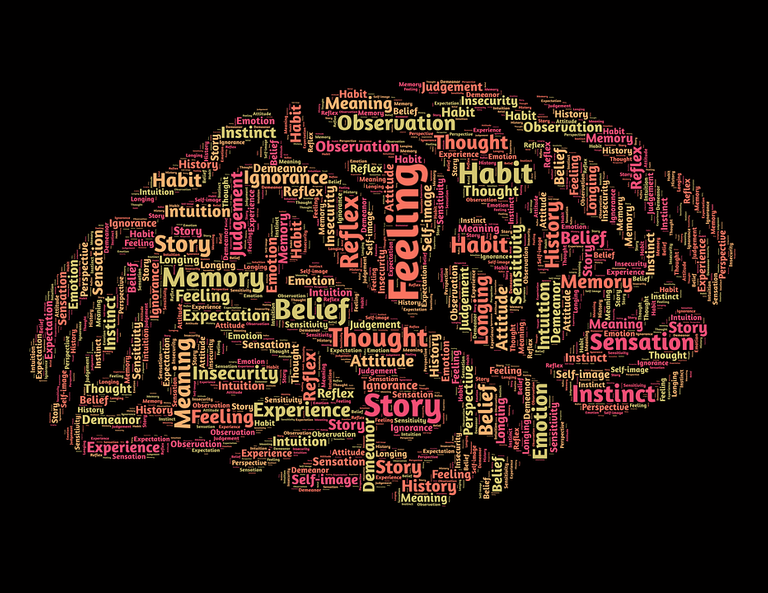 What led a cynic like me to mindfulness
If you're a regular reader of my blog, then you probably know that I suffer from cPTSD (complex post traumatic stress disorder) and chronic pain (fibromyalgia). Why do I suffer from them? Because they're very hard to enjoy. Trust me, I tried. Oh, and I've been called a cynic at such an early age, I had to go look it up in an actual paper dictionary at a library.
Over the years, I've tried many treatments for both of these conditions (that are obviously interconnected in the whole body-mind blend). Among the types of psychotherapy treatments I tried for the cPTSD was DBT. One of the components that makes it different from the commonly applied CBT methodology is the use of mindfulness and radical acceptance of emotional and physical distress.
However, as soon as I completed my course of therapy (which was 2.5 years long), I found that I abandoned structured and formal practice of mindfulness. Sure, I still take the time to notice the world around me and take pleasure in the small things without judging myself for feeling whatever I do. But as life [tm] took over, I found myself de-prioritizing that specific type of self-care.
A few months back, I joined a mindfulness workshop for fibromyalgia patients at a clinic nearby. A large part of the workshop was practicing mindfulness at home on a daily basis. I found this a challenge. So being the quantifies-self enthusiast I am, I went out searching for a mobile app to help me.
After going over most mindfulness apps on Google Play, I finally found the one for me. It has no ads, no registration, no paid subscription and no in-app purchases. It's free and it's GOOD. Meet Mindfulness Coach.
Meet Your Mindfulness Coach
Mindfulness Coach is developed by the USVA's National Center for PTSD to help Veterans, Service members, and others learn how to practice mindfulness. It features 12 different audio-guided mindfulness exercises, and a growing catalog of additional exercises available for free download.
You can choose to do the "course" stages suggested by the app and gamified with a growing tree on the home screen on the app. It's rather cute. You can also set reminders and asses your mindfulness mastery.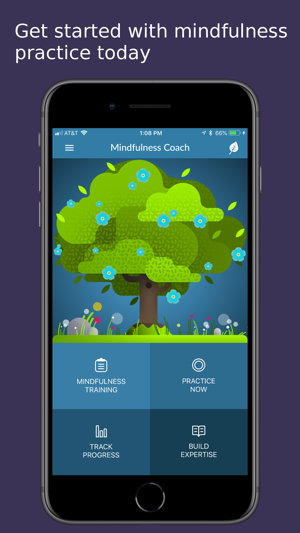 Currently in it's 2nd version (2.0), the app is free for download and is available for both iOS and Android devices.
Passing it forward
I was lucky enough to discover this app and be an English speaker. Most of the other participants in the mindfulness workshop I did are not fluent in English, and so they had to rely on the recordings provided by the workshop guide. So I decided to try and get the VA to collaborate with me to localize the app to Hebrew in full, including the recordings. They've actually responded, and it is my hope that I can "give back" to the world by helping more people in Israel deal with PTSD and pain. There's too much of it here.