@fredkese this one is for you.
Dutch people seem to care less about a lockdown or the Coronavirus. It's good for an extra vacation. The beaches are filled, no reason to keep distance, people go into Nature to enjoy the fresh air and to Germany for a day out (at the border they say they do not read the newspaper and do not have internet). I couldn't help but it gave me a good laugh.
Enjoy your days out and do not complain if you get ill and there's no room for you in hospital. The doctors warned you.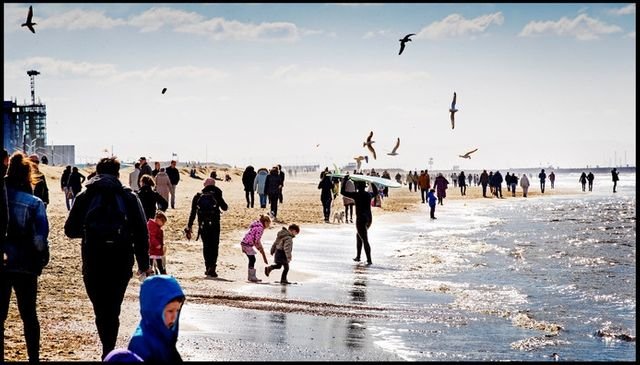 Photo: Scheveningen beach © Pim Ras Fotografie