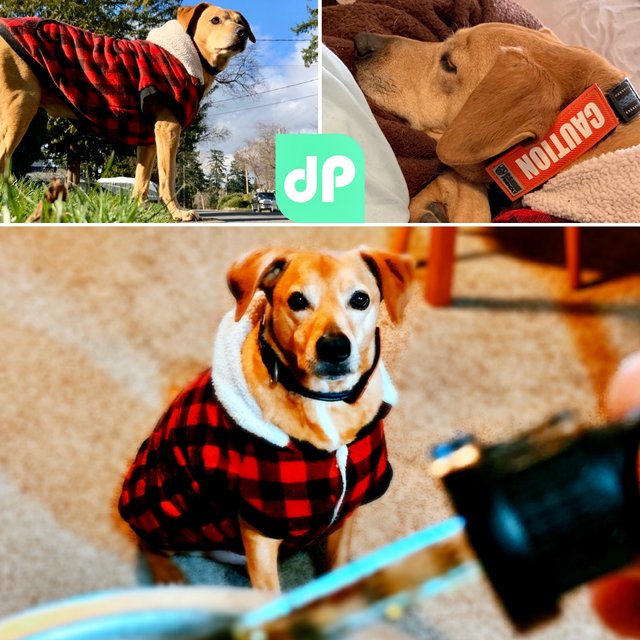 Since we adopted Jerry, dang must be almost 8 years ago now, he has always struggled with what I consider anxiety. Having had experiences with it myself and having some of the same triggers, noise around us 🤔 I have often wondered if what helps me could help him also?
Not wanting to blow smoke at Jerry(he obviously hates smoke of any kind) or let him eat our cannabis goods worried about how much he should take we decided to try this Hemp Seed Oil by Hemp 4 Paws .... side note our late Tripodog, pronounced tri-pod-dog as she was three legged, Meesha would follow the joint around the circle and huff at you till she got enough tokes 😅 she was a character that one and her enjoyment of being stoned led me to understand its effects are very similar for dogs .... This stuff is supposed to be non-psychoactive and THC free yet still has a noticeable positive effect on his general demeanor.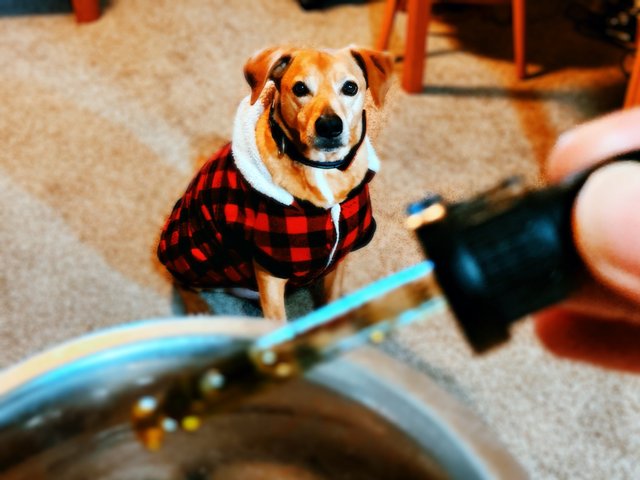 Jerry seems to be comfortable in his own skin even with the onslaught of noise in our apartment building. Sure he still gets "triggered" as you can't change an old dog over night but he is a much easier to settle. Previously he would feel the urge to do a perimeter check and would take several minutes to calm down often barking. Now it's just a matter of calling his name when he barks then giving him reassurance and he gets back into cuddly mode instantly.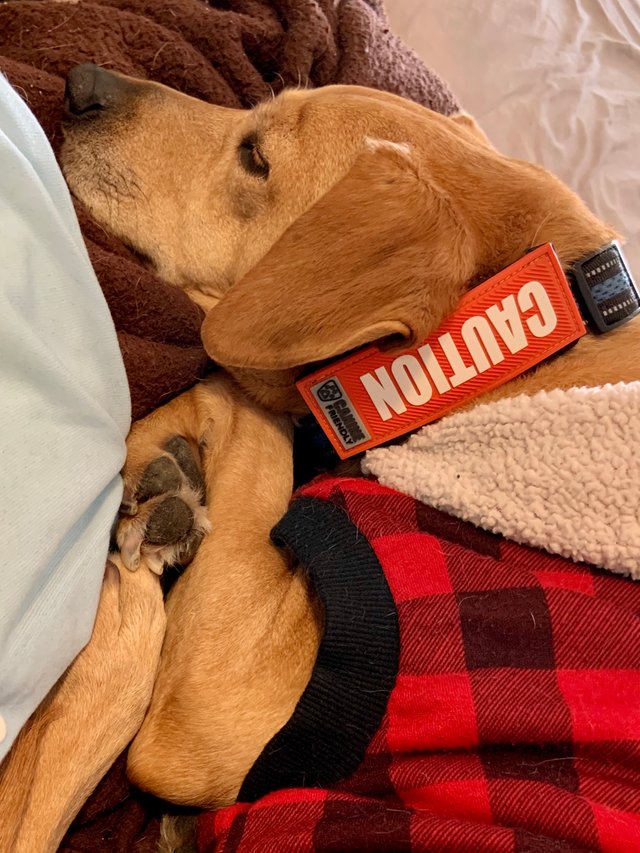 I mean look at him! I have posted before about how hard it is to get a shot of Jerry sleeping and now that is all he seems to want to do 😅 it's just nice seeing him actually relax! Jerry is getting older now and slowing down is a natural thing but even as he is slowing his intensity never changed till now.
He is the same old goof ball when we get out and about but at home once he gets his medicine he's a completely different dog. What I mean to say is that he actually likes the taste of the stuff so much, possibly even the effects, that he will not let us forget it. He sat in the kitchen whining the one day I forgot till I got down to his level and seen what he was starring at 😎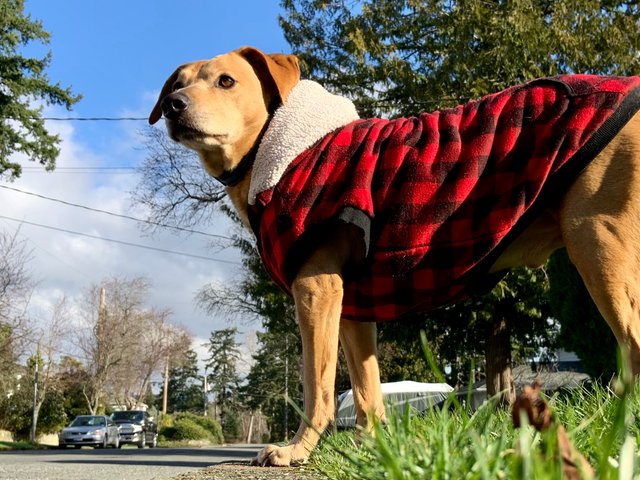 Besides the obvious mood change his fur is noticeably softer has a good sheen. His ears don't seem to be itching him and he has stopped chewing his feet after walks. The real surprise was his 💩@d00k13's, solid as a rock 💪🤣 One weeks treatment has definitely helped, inside and out!