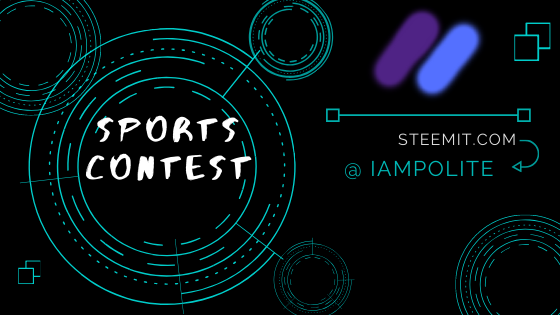 Hello Everyone!
I am back again with the 25th edition of our contest
Leave a comment with your username (I am in @iampolite).
This contest is open 12 hours before the post payout.
Rewards will be distributed on Sundays.

Additional Rules for contest
Upvote the Post.
Tag a friend and follow me for daily contest updates (optional)
Resteem is not necessary, however, you will get a chance to get some extra rewards for resteem.
The Winner will get 500 SPORTS and Two other Random participants will get 50 SPORTS each.


Also, I created an invite list for this contest, if you don't want to be included in that list please let me know via comment. Thanks
@acido1120, @aggamun, @aloha-creations, @alokkumar121, @antoniarhuiz, @apenny, @bitandi, @barmbo, @certain, @chris94, @cryptof, @cruis, @darthgexe, @davidesimoncini, @definethedollar, @elbrava, @elgranpoeta, @erixink, @fredkese, @flxlove, @gamemods, @gillianpearce, @giocondina, @jmehta, @johndoer123, @kirstin, @lostprophet, @mimismartypants, @mmunited, @monsterbuster, @muscara, @muaznotfi, @mrnightmare89, @olivia08, @onestopfacts, @onebiz, @orjantomarcelo, @qwerrie, @rachaeldwatson, @roshne, @sacra97, @silent678, @simonjay, @wakeupkitty, @wongbraling, @zyzzyva, @angel3000, @sifondeseltz