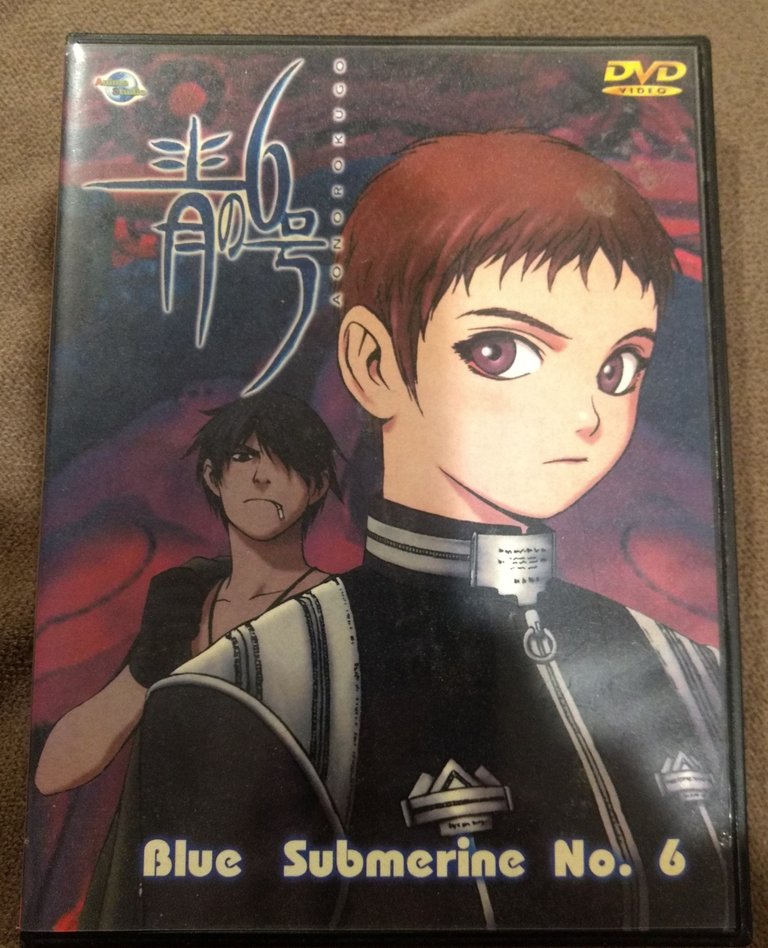 I'm going to try my best to not provide any details about the story, so as not to spoil it for anyone who hasn't seen this.
I found this at Goodwill recently. I had never heard of it, but decided fate must have brought it across my path, and it was no good trying to escape fate. I used to watch a lot of anime, but have fallen off in recent years.
Best I can figure, this came stateside in the early 2000's, which is right when I was watching things like Cowboy Bebop, Trigun, and Chobits, so I'm not sure how I missed it. There was a lot of anime being produced and sub/dubbed at that time, so I guess it was just lost in the shuffle.
The first thing I was surprised about was that this wasn't a movie, per se. At only one disc, I assumed it was going to be a movie, but it's actually 4 episodes that contain the entire story. And this leads me into my first criticism: it's too short. The characters don't have time to develop, the motivations are hinted at, and you don't really have time to care about anyone. Over the course of a 26 episode serial, you have time to get invested. With this, it's more like you're watching from the outside. Like if someone told you about these events that happened, but you didn't actually experience them yourself.
The events of the story and the world in which they occur are pretty compelling, it's just not executed with the depth I would have liked. It's a dystopian water world in the future, humanity is fighting for survival, there's a madman genius, a lot of ecological themes, and a bit of Dr. Moreau thrown in. All of it makes for a potentially engaging story. There's easily enough here to fill out a full series. I'm not sure if they just didn't have the funding or if this is really the creative vision that the creator had, but I found it to be a little too surface.
That's not to say I didn't enjoy it, I just felt it had the potential to be much better. The story was simply too big to be contained in such a way.
For its time, I would imagine the tech was pretty cutting edge. The animation is a mix of drawn and cgi, which was pretty unusual back then. The humans were pretty standard anime creations. The non-human character designs reminded me a bit of Thundercats. Not an inherently bad thing, but it was a little hard not to mentally jump into that world. The one exception to this was the big whale things. Those were pretty awesome.
Overall I'm not sad that I watched it. I don't feel like I wasted my 2 hours or my $2. It just didn't live up to my expectations. If you want to watch 2 hours of anime, check out Nina Scroll. But if you don't want samurais, and instead want a little sci-fi/fantasy action, then watch Akira or Ghost in the Shell. But if you've already seen those, and want to try something different, and have a love of underwater combat, then give Blue Submarine No. 6 a try.